E-commerce remains a highly competitive field, but don't fret, you can make it big amongst the giants thanks to artificial intelligence and machine-learning tools.
Artificial intelligence and machine learning have far surpassed the "eye roll" reaction they once sparked…
They have become essential tools for many large e-commerce brands to operate at such scale — and both, while also becoming more advanced, are increasing in prominence with each year that goes by (in a multitude of sectors).
The marketing revolution is here, and CMOs can't escape it.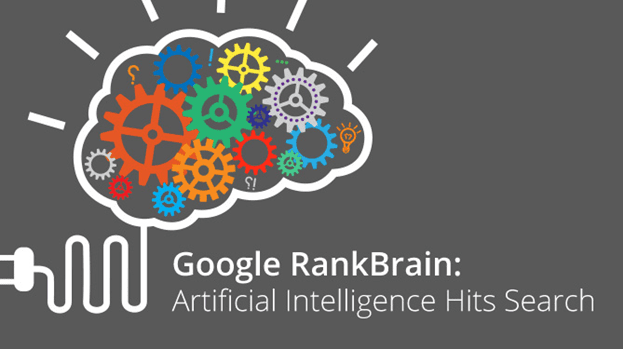 From operational optimization to marketing, personalization and enhanced search…right through to automated inventory planning and dynamic pricing — AI is shaping the future of shopping, at pace.
Is your e-commerce brand ahead of the curve, or rapidly falling behind the times?

Ensure you fall within the 10 percent if you want to continue to keep your customers satisfied while driving increased revenue (and even more importantly, higher profit margins).
Of course, there is no better example of e-commerce innovation (and utilization of AI) other than the imposing giant: Amazon.
Prepare to wince…
As the trend in the use of AI proliferates, shoppers will soon come to expect this level of ultra-service from all brands, as many already are in their multi-device purchase journeys.
I'm going to uncover some of the core enhancements that AI and machine learning can bring to your e-commerce business — which serve as solid reasons to swiftly implement this technology and beat your competition (or at least, remain somewhat competitive with Amazon)!
Not only that: I have completely jam-packed this piece with many juicy links to multiple, groundbreaking AI tools you simply don't want to miss.
Reason #1: Predictive Marketing
As the number-one reason, the predictive nature of AI is not only its encompassing benefit, but one that can be finely tailored and applied to all use cases described in this guide (and more):

Before heading into a selection of those subsets and specifics, here are some examples of applications where marketing campaigns are concerned…
Through machine learning, AI can form marketing predictions such as:
What customers will buy next
What customers don't want to see
How they want your website to be displayed
Their preferred device and channel
Their typical price threshold
When they will be more likely to buy
Based on the above conditions and numerous other data points — which of your planned marketing campaigns are set to perform (and those that aren't)
Of course, the advantages don't end there.
Using human resource to analyze such data and implement targeted e-comm marketing on an individual basis would take a very long, long time…
Accuracy will also likely become an issue.
When harnessing AI-powered software and predictive analytics, human error is eradicated and the entire process is put on steroids. You are able to scale your marketing to thousands or millions, whilst retaining precision — and that is powerful.
[NOTE: The difference between AI and machine learning? "AI is the science and machine learning is the algorithms that make the machines smarter … So, the enabler for AI is machine learning." A wonderful explanation from Intel's Nidhi Chappell via Wired.]
Here's some spot-on advice from a data expert about using such methods for e-commerce:
Claudiu Murariu
Co-Founder of InnerTrends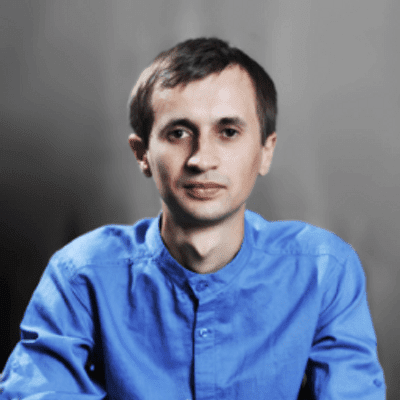 "The first among your competitors that will use machine learning in their data strategies will have a significant advantage: higher ROI.
Why? Because machine learning tells them (literally) the shortest route with the least resources to reach their goals.
To get there, you first need to switch the way you use data from being reactive to proactive.
Reactive is when you use your web analytics tool to identify the areas where things went wrong and try to fix them.
It's when you launch a marketing campaign, your web analytics tool reports it as underperforming, and you decide to adjust the campaign hoping it will do better…
However, some brands realized that they could let data tell them (predict) which campaign would maximize the chances of reaching that goal.
That's being proactive.
Apply data science and machine-learning algorithms that look for patterns in customer behavior and give you the set of actions and their properties that have high chances of reaching your goal.
The science behind these machine-learning algorithms is bulletproof. It was established a long time ago in health, insurance, auto, and telecom industries.
So, will you let your competitors take the lead at converting data into dollars?"
TOOLS YOU CAN TRY TODAY:
Reason #2: Hyper-Personalization
For years, e-commerce brands have been sending email marketing campaigns with the customers' names inserted at the beginning…
This is personalization in its absolute primal state!
We're heading into 2018 and if that's your current method of personalization, it's definitely time to shift gear. AI is the answer…

You can use this tech to personalize (at scale) in many ways:
Manually running this degree of granular optimization? Impossible.
You must meet your customers' expectations at the right time — with the best content, via their preferred device, channel and/or location on your website and/or app.
As you will be aware after reading the above bullets and following all links; the possibilities really are endless when it comes to intelligent personalization.
Sarosha Imtiaz is well up on these conversion-focused, data-driven techniques. This is her valued input:
Sarosha Imtiaz
Co-Founder of AIVA Labs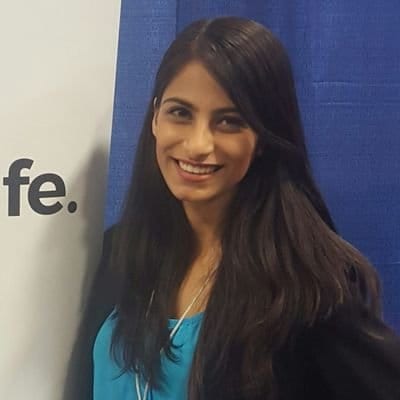 "E-commerce brands are given the playbook for success in the form of data. This information includes demographical insights about their visitors, their browsing patterns, and what kinds of offers are persuasive enough to convert them into customers.
However, data alone doesn't drive results. Businesses need a helping hand to make sense of the information that's collected — they need artificial intelligence (AI).
AI can help boost business for e-commerce brands by automatically analyzing customer data, segmenting personas based on behaviors, as well as making informed decisions about what offers optimize ROI.
Since users behave differently on mobile and desktop, it's important to differentiate your website experience accordingly. Research shows that the most successful e-commerce stores use micro-moments; prompting users to navigate to certain pages, educating themselves on specific topics, convincing them to submit some information, and subsequently convert them into customers by offering an incentive.
Technology companies like AIVA Labs make it easy to mock up ideas, deploy mobile-responsive creatives directly on websites, and use AI to automatically design and test variations to optimize conversion based on the individual visitor. Leveraging AI allows marketers and brands to focus on creating novel experiences for the web while a machine takes care of the redundant, technical work.
This saves businesses time and money but also gives them a significant advantage over their competitors. Businesses who integrate AI will lead the industry since they will become more efficient, predict upcoming trends, and make data-driven decisions based on what their audience wants — while others are left to play catch up."
TOOLS YOU CAN TRY TODAY:
Reason #3: Super Searching
Up to 30 percent of e-commerce shoppers make use of on-site search functions.
Approximately 88 percent of consumers research online before purchasing a product.
It's not surprising that a superbly intelligent search function paves the way to immaculate customer experience and delight.
Shoppers expect accurate search results — and they want them fast.


The above example is a very basic form of a corrected spelling, and Amazon is likely using semantic search driven by artificial intelligence to power the consequent recommendations.
How does this work?
Over time, machine-learning algorithms develop the ability to interpret searches based on intent rather than spellings and/or keywords alone.
This process continually evolves and adapts to the responses of users; including any additional searches, click-throughs, and conversions. Clever, huh?
Alternative products and ads can (and are) also displayed using this concept…
It doesn't end there. AI is also used to:
Provide relevant auto-complete suggestions
Rank search results based on user behavior
Display add-on items for products searched
Understand speech (voice search)
Analyze images (visual search)
All this while it progressively learns, without the need for human input…
TOOLS YOU CAN TRY TODAY:
Reason #4: Dynamic Pricing
When it comes to pricing, the online retail industry of today is consistently presenting fresh challenges to CMOs and COOs alike.
Along with the sheer presence of Amazon, competition is fierce among e-commerce brands of all guises and sizes.
And at very first glance — what matters more than price?
In the eyes of the consumer, not much else…
The problem?
Even for an online merchant with an inventory of 1,000 products, somewhat manual price tweaking (that successfully competes and doesn't eat into profits) can become a near-impossible task. The environment is constantly changing — delivery rates, currency conversions, logistics, rival prices, and the overall economy are just a small sample of numbers or circumstances prone to flux.
The solution:
You guessed it…
Artificial Intelligence tweaks pricing in real time, based on multiple sets of data including (but not limited to) market conditions, customer behavior and demand, your internal operations, resource capacity, and stock levels.

TOOLS YOU CAN TRY TODAY:
Reason #5: Superior Assistance
Once upon a time, personal shopping assistants were merely a luxury of the rich or famous…
AI has completely shaken up this scenario and revolutionized e-commerce in the process.
This intelligent, conversational technology cleverly extends to customer service, too.
Personal digital shopping assistants and chatbots can:
Suggest the best products to a new visitor in a human-like manner
Recommend fresh deals to your returning customers
Alert customers when items they may like come into stock or change in price
Answer customer queries and provide suggestions
Trigger personalization based on the above behavior to increase sales
The advantages this brings to e-commerce retailers are phenomenal…
THINK: Conversion boosts, customer loyalty and retention, enhanced brand image, and amplified revenue — all while massively reducing human input and likelihood of error!

Perhaps it's time to create a proprietary digital companion for your website visitors!
Here are a couple of standalone AI-powered assistants to check out, as inspiration:
There's nothing stopping you producing a similar model, specifically for your own website…
TOOLS YOU CAN TRY TODAY:
Wrap-Up
There's no doubt about it — dismiss artificial intelligence at your peril.
The gap between "traditional" online stores and mega e-commerce brands is widening every second. Those who fail to keep up, will eventually get left in the dust (beyond return).
AI covers such a broad scope of improvements in so many more areas of online business; including SEO, Internet of Things (IoT) personalization and optimization, fraud detection and prevention, product return optimization, targeted in-store product placement, sales and stock predictions, logistics, and warehouse optimization…this guide could have easily been 20,000 words in length!
I'll acquire an AI bot for that…
For now, I'll leave you with staggering 2017 research conducted by Business Insider with insights via Zebra Technologies: