SEO for Franchises and Multi-Location Businesses: A Complete Guide
Local SEO Guide for Franchises & Multi-Location Businesses
It's great to have brand recognition, but every local shop operated by a multi-location or franchise company needs to be discoverable online, too. 
---
Web users will leave a website in less than 15 seconds if they can't find what they're looking for. If all your business traffic is being directed to a single national business page, and users have to dig through the website to find a location close to them, they may leave before they finally find it. If your local shop or branch has its own website but it doesn't pop up in search results, you'll lose business to the competition.
That's why search engine optimization (SEO) is essential for local businesses. SEO helps every location of a business have a strong presence online. When local searchers need what the business is offering, that location shows up in search results.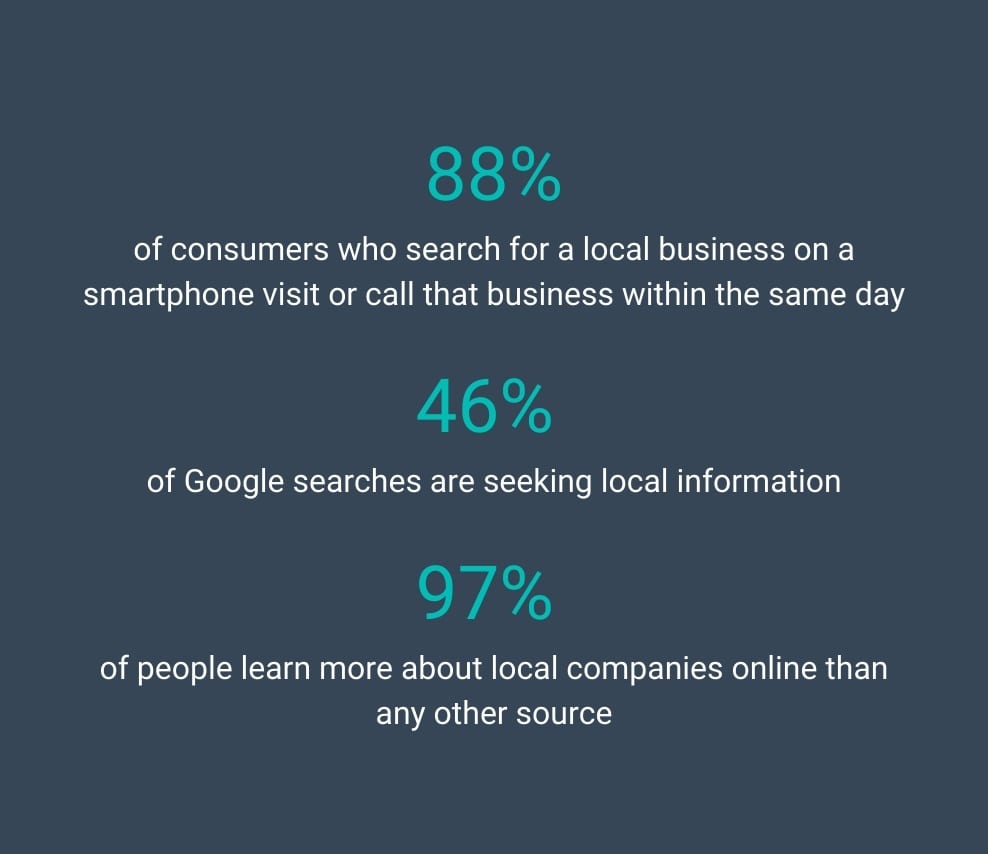 SEO for local businesses is different than SEO for national or global brands. While many tactics overlap, there are local-specific tactics like directories, citations and review sites that local businesses must take advantage of to be successful.
Google uses more than 200 different ranking factors to determine its search results. That's a lot to keep track of.
Whether you own multiple locations under the same brand or are running your own franchise, use this guide to SEO for multi-location and franchise businesses to reach local leads and customers.
Why You Need SEO Strategy for Multi-Location Businesses
As we've explained above, online search is incredibly valuable to local businesses. According to Search Engine Journal:
18% of local mobile searches lead to a sale the same day

78% of local-based searches on mobile end in offline purchases

71% of people who search for business locations do so to confirm its existence before going there the first time
People use search engines to verify that businesses exist (or to quickly get hours or directions) and to research products and services before shopping. You need to ensure your local business website pops up for those searches and that the information presented is accurate.
SEO best practices for franchises and multiple locations extend beyond your actual website. They include content marketing, having a presence on directories and managing online reviews and reputation.
We've worked with dozens of businesses that are franchises or that have multiple locations over our more than 15 years as an agency. Our approach to SEO for franchises/multi-location businesses is built on five pillars.
THE FIVE PILLARS FOR A KILLER SEO STRATEGY





Read on for a look at what each approach means, how it benefits local SEO efforts and how we implement each step to help franchises and multi-location businesses garner online and offline conversions. If you're ready to talk to an expert …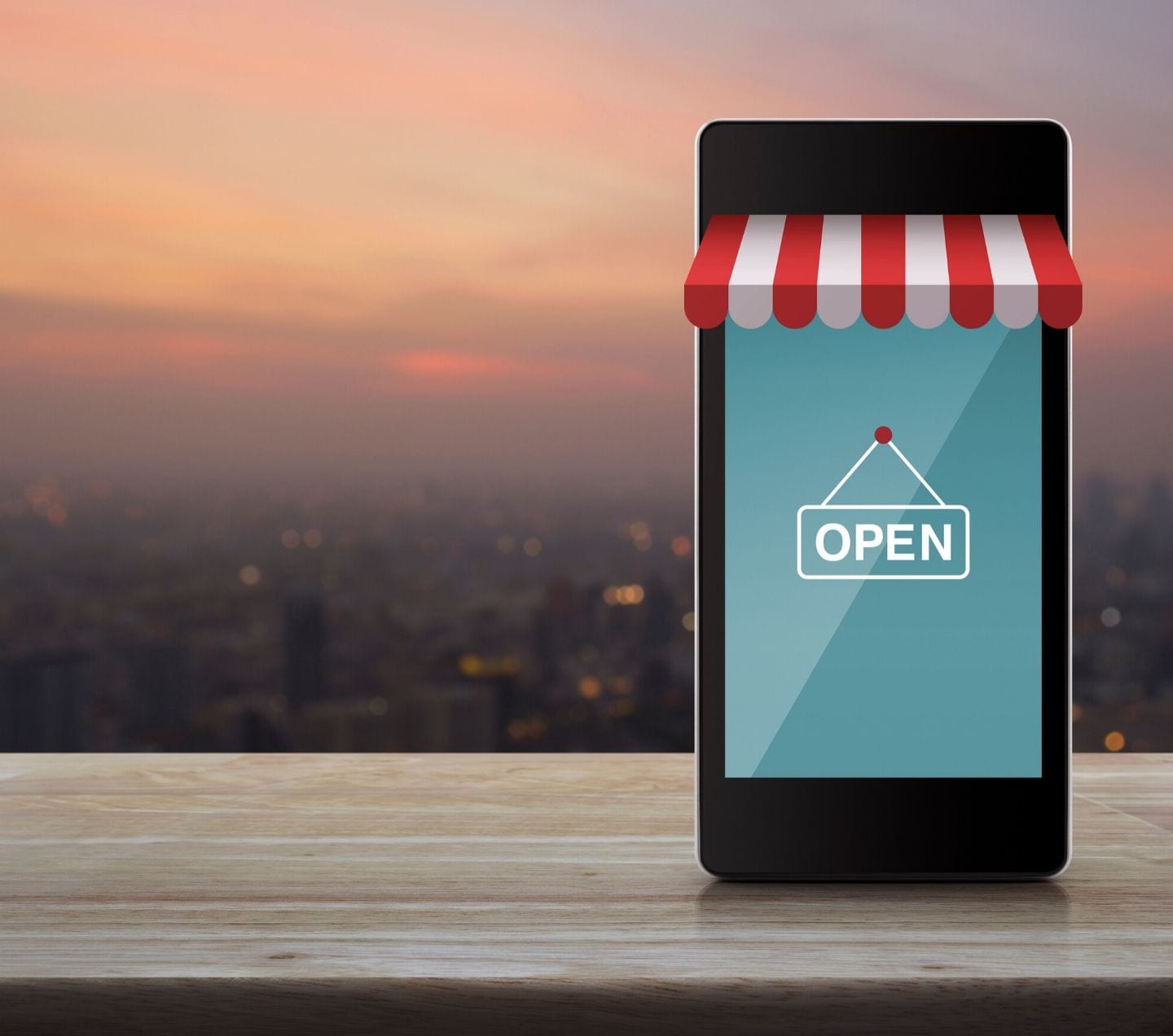 What Good Local SEO Can Do
When a home service provider with 272 locations nationwide struggled to rank locally, we delivered.
59%
Increase in Inbound Calls

1. Creating a Franchise SEO Strategy
Building a franchise/multi-location SEO strategy requires a clear understanding of your customers. What devices does your target audience use? How do they search? What's the typical buyer journey? What SEO-related touchpoints occur on that path?
Before spending time and resources on SEO, you need to determine the following:
Objectives
What measurable outcomes do you want to achieve with your strategy? You might start with a general goal (boost SEO metrics), but break that down into key performance indicators. Online metrics like traffic and conversions are important, but you need to link those objectives with business metrics like revenue and marketing spend ROI.
Take Inventory
You need to examine how your website is performing comparatively now, so you know what you need to improve on. That requires a competitor analysis. Why are certain competitors outperforming you in certain keyword searches?
Get answers by performing an SEO audit, a look at:
How well you're performing for the keywords you want to rank for

Factors that could be negatively impacting SEO, like slow site speed, a poor

mobile user experience

and duplicate content

Any penalties your website may have been hit with
You also need to consider the content and conversion optimization on your website. If you're getting traffic to your website, but visitors are bouncing, a content and conversion audit can help you identify improvements to make.
You should also find backlinks linking to your website. Examine the quality of the sites your website is linked on, as well as the anchor text (word or words) linking back to your site.
The inventory phase also includes keyword analysis. You need to know the exact terms your leads are searching for, including niche keywords, so you can target those keywords in your SEO efforts.
Keyword analysis covers more than what your leads are searching. It includes researching the keywords your competitors are using and aren't using. You might uncover keywords you hadn't considered targeting for your business. You might identify keywords that have high potential if you target them, since your competitors are ignoring them.
Once you have an idea of what you need to improve upon and areas with growth potential, you can narrow down your objectives. Your objectives will drive a project plan and will be measured as you execute strategic campaigns.
Tactics
What actions will you take to achieve those objectives? A successful SEO strategy will include both:
On-site SEO

, which is the work done to optimize your website; this includes title tags, descriptions, header tags, content, mobile-friendliness, website load speed, site structure and internal links

Off-site SEO

, which are the tactics you use away from your website and with other websites to boost your own site; this includes

link building

, authority development, review marketing, pay-per-click (

PPC

) advertising and influencer marketing
A broken website will derail off-site SEO efforts. Conversely, if you have an optimized website but no link authority, you're unlikely to rise above the ranks of your competitors.
Measurement
How will you measure progress? Looking at your website analytics with a tool like Google Analytics is a great first step, but SEO tools like Linkdex, Google Search Console, seoClarity and Google AdWords provide better insights.
There are also insights to glean from directories you're on, like Google My Business Insights. You'll want a clear view of how your SEO efforts are impacting your return on investment. If pageviews and higher rankings aren't translating to revenue, then you need to shift your strategy.
2. Conversion Rate Optimization for Multi-Location SEO
The user experience (UX) of your website is a major determining factor in the success of your SEO efforts. Guide your users through your site in their optimal path. An engaging website UX translates to:
More pageviews for your website

More time spent on page

More website visits

More backlinks to your website

Increased social shares of your website

More referrals to your website

More conversions (!!!)
All of these factors can positively impact your SEO. Website conversion rate optimization and SEO work in tandem. Here's how to improve conversion rate optimization. 
Know Your Customer
Improving website conversion requires a solid understanding of your target customers. Every part of your website should be designed with usefulness in mind. 
That means your site needs to work on all devices. Each page should provide value to visitors, offering a relevant solution to the reason that drove them to land on the page. There should be a clear call to action you want those page visitors to take to increase website engagement. Completing the call to action should be seamless.
A/B Testing
To get an idea of what website content your current users are engaged with, you can use website insights and heat map research to see which elements of your website are most successful at converting.
Then, you can use A/B testing to see which elements to tweak. You can use A/B testing with:
Landing pages

Home page

Calls to action

Imagery

Copy
A/B testing involves changing one element between two web pages to see which changes make significant differences in website performance. During the test, a platform such as Unbounce splits your web traffic between the two pages and compares performance. 
Make Converting Easy
As mentioned earlier, if web users can't get the information they're looking for quickly, they're going to bounce. For multi-location businesses and franchises, you need to make conversion elements like those listed here front and center, so leads can easily connect with your business:
Contact information

Lead capture forms

Live chat availability

Email subscription forms

Clear call to action buttons
Also — add social proof throughout your website, like testimonials or reviews, to move customers along the buying journey.
It doesn't matter where you appear in search results. If you're not converting those web visitors, you're wasting time and resources.
3. Franchise Business Content Marketing
Content marketing serves many purposes. Content is what's published online (blogs, photos, videos) that relates to your business and motivates content consumers to learn more about your business.
A Kapost study found content marketing costs 41% less per lead than paid search and can generate four times as many leads within three years for the same price as paid ads. You can still use paid search ads to boost your content, and increase momentum and value for your content. Content marketing for franchises and multi-location businesses provides the following benefits:
Searchers typing in questions may find content from your business that answers their

question — now they're a step closer to purchasing from you

High-quality content positively impacts your business search results

Creating guest content for other websites, like a guest blog, gives business owners the

opportunity to gain a high-quality backlink back to their own website, which boosts authority

Content marketing

that is clicked on in search results can be a lead-capture tool

Content can be shared among consumers — the more content is shared, linked to and consumed, the more positively it is impacted in search results
Content is a lead generating machine because it helps a business build trust and authority with leads and customers. The 2019 Edelman Brand Trust Survey revealed 75% of consumers try to avoid advertising. Content is a way to reach customers and provide them with helpful, relevant information they're actually searching for.
Types of Content
Franchises and multi-location businesses can (and should) create location-specific content for their websites in the form of:
Blogs

Landing pages

Product copy

Visual content like photos and infographics

Videos

Podcasts

Social media
A way to gain exposure in the local community is to get involved with content creators whose audiences match up with the target audience of the business. A local franchise or business owner can connect with local journalists, reporters, bloggers and influencers and offer themselves as a source to be interviewed.
Or, the business owner could offer to create guest content. The result is a link back to the local business website, which can boost search results. One great example is an op-ed on an interesting community issue providing a valuable (and transparent) perspective.
4. Website Optimization for Franchises
Website optimization includes all the technical aspects of what makes a website search engine-friendly (remember all the stuff above we advised you to audit? Now's when you take action.). If you're penalized by Google or another search engine, it doesn't matter what else your business is doing right. You won't get seen in results.
During this phase, it's important to fix all technical SEO errors that could be hurting your efforts. Your website needs to be:
Secured with Secure Sockets Layer (SSL) encryption, which means you'll have "https://" before the URL

Keyword-optimized, meaning headlines, image tags, subheads, URLs and more need to feature

keywords you want to rank for

Functional and easy to navigate on all devices, including optimization for smartphones, tablets and phablets

Free of broken links

Fast to load

Full of high-quality content that's relevant to your target audience and optimized for

conversions

Designed for local searchers, which means featuring location-specific content and an

embedded Google Map of your location
Google is constantly evolving their standards for what makes a website Google-friendly. Webmasters need to continuously update websites so that they play nice with Google. 
Ultimately, the goal is to always provide the best UX. When you make efforts to boost your search results, you're also better serving your leads and customers.
Things to Examine Away from Your Website
You should also examine how external sites your local business has a presence on may be affecting your search results. If your website is linked on a penalized site, a search engine may drop your rankings. If a guest blog you wrote for one site has been featured across multiple sites, word-for-word, that could be hurting your SEO efforts, too — Google doesn't like duplicate content.
You should also make sure the directories and social media sites you're on have up-to-date web addresses on them. Google looks for consistent information in citations of your business across the web, including the same information in mentions of business name, address and phone number across multiple sites. Having inconsistent information about a local business could lower search results.
For new locations of franchises or local businesses under one brand name, PPC ads help businesses gain exposure. You may want to run them continuously, so when local searchers search for the product or service you offer, your business lands on the top of results. You can use A/B testing with PPC ads to continuously optimize your ads and drive down your cost per click.
 Optimize both your own website and your presence on other websites for the best local SEO results.
5. Building Authority and Trust
The more authority you have in your industry and the more trust you've built with customers and leads, the more likely a search engine will reward your website with higher results. Trust and authority online come in forms like:
High-ranking (and a high number of) reviews on sites like Yelp! and Google My Business

Influencer blog mentions and reviews of your business

Social shares of your content

Credible websites linking to your website as a valuable link for their audience
With more than 200 ranking factors, Google's algorithm is complex. One of the most influential factors is UX, which relates to trust and authority.
How Review Sites Build Trust and Authority
Reviews are one of the most significant ranking factors for local businesses like franchises. According to Moz, Google My Business signals and review signals are two of the top three local pack/finder ranking factors.
Consider how reviews influence the trust consumers have in your business:
According to the

Association for Psychological Science

, when online shoppers see two products

with the same rating, they're more likely to purchase the product with more reviews

More than

85 percent of consumers

trust online reviews as much as they do personal recommendations from friends and family

Pew Research Center

reports half of adults ages 50 and younger regularly check online reviews before they make a purchase
As a franchise or local business of a multi-location brand, you need to get a high number of highly-ranked reviews. Take these steps to increase trust and authority on review sites:
Optimize your presence —

make sure your profile on each review site has up-to-date contact

information and keywords that relate to your brand

Respond to reviews —

Google

reports a way to increase review rankings is to respond; be

respectful to angry reviewers and let them know what you're doing to correct the situation and show gratitude to those who leave positive reviews.

Get more reviews —

increase the number of positive reviews by letting happy customers know

you're on review sites by featuring links to the sites you're on throughout your website and in email marketing; then, feature positive reviews as testimonials on your website and on social media.
If you get standalone reviews, like in videos on YouTube or as blogs by influencers, contact the creator to ask if they would link to your website in the review and if you could feature the review on your website. This helps you expand the social proof you feature.
Why Measurement Is Important
Remember that any new SEO tactic you introduce to your strategy should be measurable. You need to determine a benchmark of where you are, set a goal for where you want to be and have measurement tools in place to track your efforts.
Be wary of vanity metrics, like site traffic and time spent on site. These are measurable metrics, but they don't directly relate to revenue. You should be linking your SEO efforts to actionable metrics like:
Qualified leads: These might be people who signed up for your email list but who haven't become a customer yet
Conversions: Conversions could include website purchases, as well as calls to your business from your website or completions of a contact form
Referrals: Referrals are an important metric to track because they show you where web users are coming from before they get to your website
Referrals are especially crucial. They clue you in to potential sites to devote attention to. For example, a blogger might be driving traffic to your site every month that results in leads and conversions. You might want to build a relationship with that blogger that gives them access to deal announcements, product trials, etc. You could even create a dedicated landing page that captures leads coming from that referral source and make it personalized for that specific audience.
These are a few actionable metrics that relate to your bottom line. Your time, money and resources are valuable. Make sure your SEO efforts meaningfully relate to increasing your revenue.
Can You Do SEO Yourself?
We've discussed a primer of franchise/multi-location SEO pillars you should focus on in strategy. There's a lot to cover, and you may be wondering if you can handle SEO in-house or if you should outsource to an agency.
Consider these questions:
How much time do you have to devote to SEO? (Keep in mind impactful

SEO results

typically take 6 months to a year to achieve)

Do you have an SEO expert on staff, someone who is a master of technical SEO and knows all the latest evolving SEO guidelines?

Can you accurately measure ROI for in-house SEO?
Keep in mind that when you hire an agency, the agency is in business to bring you results. An agency's goal is to make you a return on investment for SEO. Honestly consider whether that will be achieved by attempting to handle local SEO in-house, or if it's time to consider working with an SEO agency.
A Comprehensive Approach to SEO for Franchises and Multi-Location Businesses
Franchises and multi-location businesses have to take in unique considerations for successful SEO efforts. Besides creating a website that meets all the standard SEO criteria, local businesses must also create an engaging UX for local customers. That's for both on the business website, and for how the local business reputation is reflected across the web. It's a carefully crafted mix of online and offline engagements. 
Work With Us
Digital Current can help you create, execute and measure an SEO strategy for your franchise or local business that works. We have the technical skills, content creation capabilities and online web management strategies that can help you achieve higher search results and gain more leads and customers.