Grow Your Web Development Company by Reselling SEO
Turn Projects Into Retainers and Clients Into Referrals by Selling SEO Services
When a client approaches you to develop a new site, what are their goals? To increase traffic and leads/sales, most likely. But all too often a new site can send the wrong signals to search engines and end up doing exactly the opposite — tanking traffic. That is, unless SEO experts mapped out and executed a migration plan that maintains the site's authority and keyword footprint properly. 
By incorporating SEO migration services into your web development offering, you will stand out from your competitors, get easy referrals from your clients and open the door to recurring revenue with ongoing SEO support.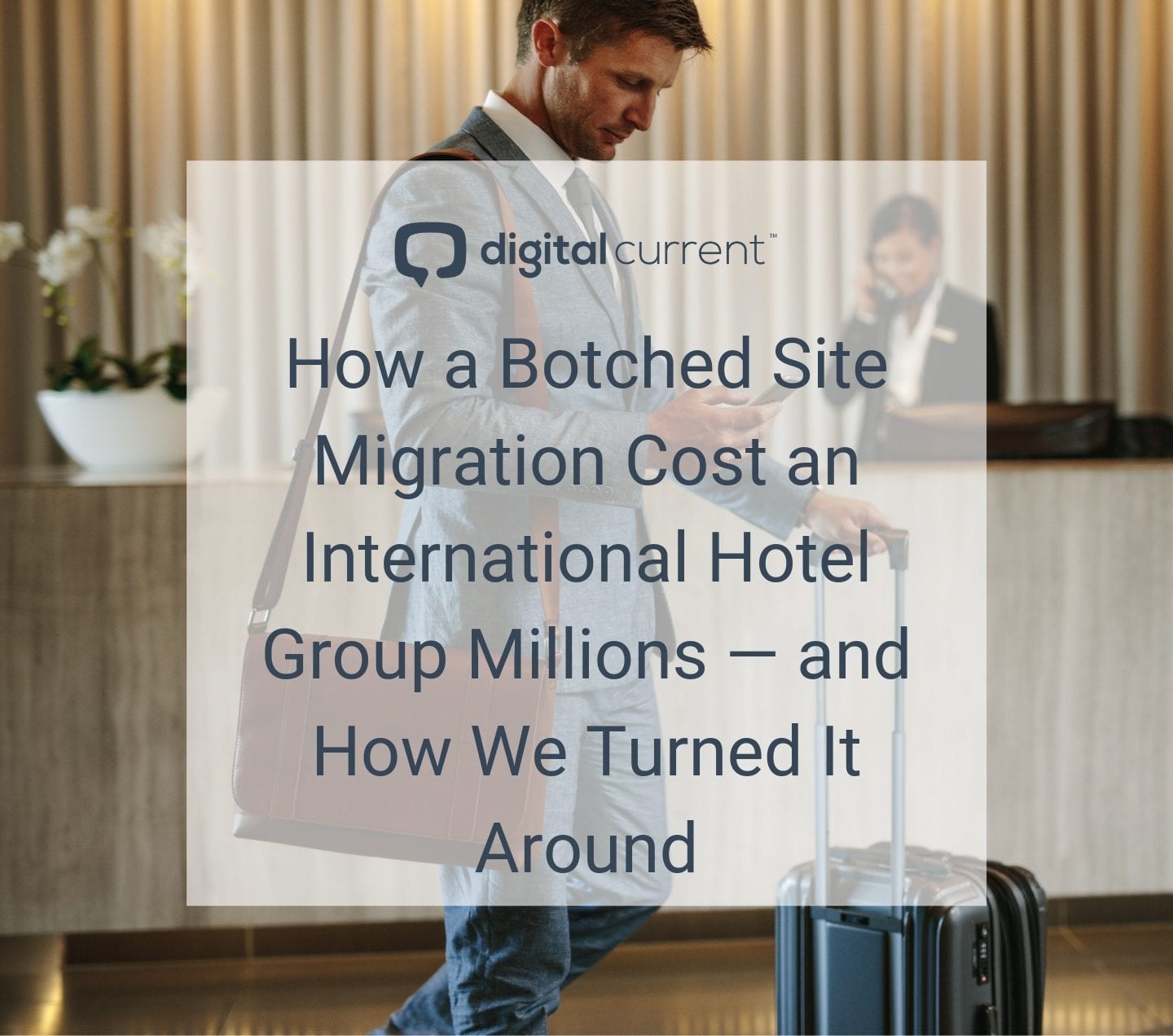 Saving Site Migrations
When a major hotel group saw their traffic plummet after a site migration, Digital Current turned it around.
SEO Support for Web Development Companies
Each of your clients requires a unique SEO strategy to meet their goals. By partnering with Digital Current, you'll receive custom proposal support and sales training, so you can best fulfill your clients' needs. 
Site Migration Support
While you're working on the design and coding of the site, we'll be working on maintaining their organic footprint. From site architecture and URL mapping to auditing and optimizing to monitoring and reporting, we'll be with you every step of the way to ensure when you flip the switch and your client site goes live, metrics will go up, not down. 
Technical SEO Support 
Our best-in-class technical SEO audits examine more than 180 different potential issues and prioritize findings by impact and difficulty, so you know what to tackle for your client first. With a quarterly audit, you'll be constantly busy with improvements for your clients' sites, so they can continue to see rankings and traffic rise, and you can keep them on as a client for years to come. 
Link Building
One of the most effective tactics to increase keyword rankings, link building is a retainer service that all of your clients need. As founders of the link building industry, Digital Current has 17 years of relationships to tap for your clients. And with our proprietary Link Spam Score tool, we're able to evaluate sites for quality beyond just domain authority before our manual outreach, so you know your clients are getting the best possible links. 
Content Marketing
A stagnant site doesn't stay in place on search engines; it loses to those that keep publishing content and offering more to their target audience. When your clients invest in a content marketing strategy with Digital Current, they're getting so much more than blog content. All of our content starts with personas — so we can identify who we're speaking with, what their pain points are and how the brand can solve them. We then conduct keyword research to ensure the content works for your clients' SEO. 
Conversion Rate Optimization (CRO)
Your clients' new websites are likely designed with CRO in mind, but your opportunity doesn't have to end there. With an ongoing roadmap of testing and fine funning, heat mapping and user feedback surveys, you can find endless opportunities to improve the conversion rates on your clients' websites, giving them more value and keeping your business thriving with active retainers.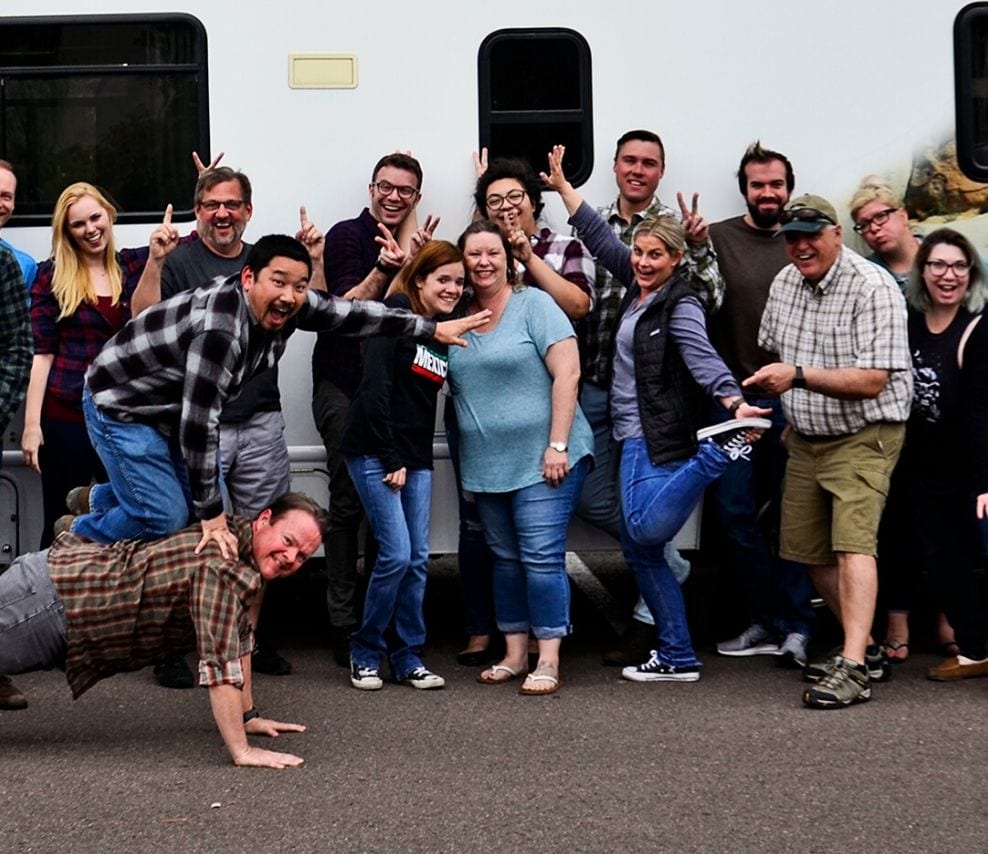 Working Together
We'd love to bring you on board as a Digital Current reseller partner. And we're flexible — we'll work together to develop the kind of partnership that's best for both of us. Typically we start with new partners by developing a custom proposal for a client or prospect of yours — working together to identify the client's needs and goals. We'll also provide any white-label collateral and reporting your team needs to close the sale.
After the deal is closed, you'll sign an agreement with us and pay for the services. Then we'll begin work and provide you with deliverables to present to your client as you earn revenue, enhance your offerings and decrease churn.
.
Why Partner With Digital Current?
Proudly headquartered in Mesa, Arizona, we are staffed up with some of the country's best SEO talent with combined decades of experience across nearly every imaginable industry and niche. We have the ability to move and scale quickly, while always taking the time to fully understand your clients' unique needs and goals.
Let's Grow Your Shop
So are you ready to scale your business, generate recurring venue and add more value for your clients, all while focusing on your core competencies? Let's get started.