I'm going to uncover the three biggest reasons why your e-commerce brand needs to start investing in chatbot technology ASAP…and the tools required to build them.
E-commerce is a booming, constantly-transforming industry.
Mobile shopping is steadily but surely gaining pace in terms of global online sales. In alignment, the leaders of digital retail are continuously innovating their service offerings with the freshest groundbreaking tech — and chatbots are the latest "must-have."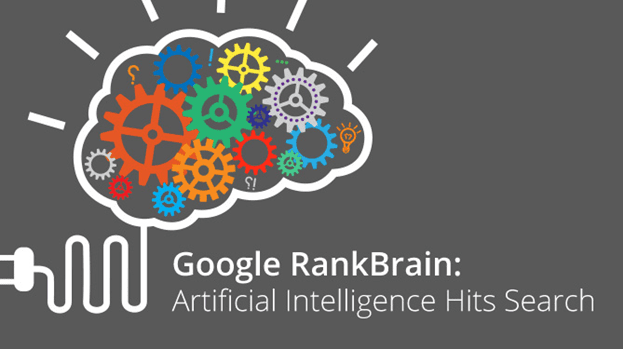 It is much, much more than merely hype.
Chatbots are a relatively new type of software that talk to and/or converse with customers (existing and potential) through messaging applications.
They can be used to direct and support online shoppers on their purchase decisions, answer queries, and prompt to buy — even upsell and cross sell! This has become known as "conversational commerce."
Chatbots bring several major advantages to any business — including huge cost savings where resources are concerned…

Need any further convincing?
Before diving in, it's important to note the distinction between artificial intelligence (AI) chatbots and non-AI chatbots…
AI chatbots hold the ability to actually understand and interpret conversation, progressively learning from the responses of customers while solving new problems without any human input (achieved through natural language processing)
Non-AI chatbots are scripted tools; using rules, algorithms, and/or "if this then that" conditional statements process to guide customers in an inflexible, automated manner
The two types of chatbot can be combined or applied separately for tasks that require varying degrees of customer demand…
This guide includes both!

Here's how they can help your e-commerce business skyrocket:

Advantage #1: Surging Sales and Reduced Costs
The use of chatbots has been proven to increase revenue (and profit) due to efficient customer assistance that requires less human support.

As per the above, any resource on chatbots wouldn't be complete without the inclusion of their pioneer: Facebook!
With a total of 2 billion+ monthly active users, it should come as no surprise. Even when we're focusing specifically on its Messenger functionality, total usage is vast…

Messenger apps have absolutely exploded in growth during recent years; and chatbots can be built into all the frontrunners — primarily, Facebook Messenger.

[NOTE: Despite the rapid growth of WhatsApp, an official chatbot API for the app (owned by Facebook) hasn't been their top priority…although some companies found a way around it!]
Facebook Messenger is an in-style choice due to Facebook's sheer presence, usage and community support…
Build a Facebook chatbot and you can be fairly confident your investment is secure.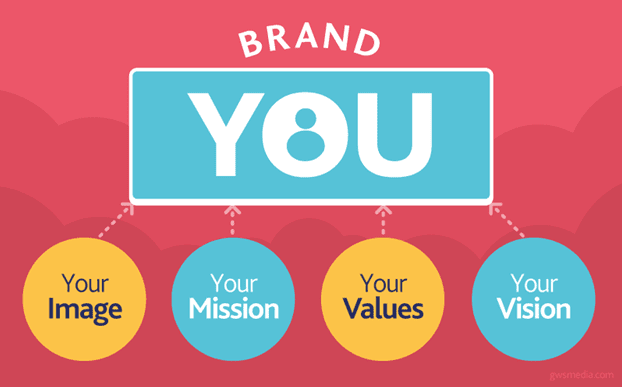 Facebook (and social media overall) has rapidly become a staple in marketing. Chatbots are the missing link between social and sales.
So, how have chatbots in the Messenger app directly produced growth in online revenue?
VentureBeat summarized a Facebook F8 Conference presentation by David Marcus, where he explained the process Sephora applied to boost their makeover reservation rates by 11 percent — just by deploying their digital Reservation Assistant via Messenger.The chatbot removes five steps of the typical customer journey, leading to a much faster conversion.
After just a couple of months of using their own Facebook chatbot; 1-800-Flowers reported that more than 70 percent of its Messenger orders derived from new customers!

Nitro Café (the world's smallest café) increased sales by 20 percent with their Messenger chatbot — designed for easy ordering, direct payments and instant two-way communication
It's not by chance these brands saw impressive online sales boosts!
Messenger chatbots were the primary reason they were able to gain more customers — and it doesn't end there…
Engagement is another attractive benefit that chatbots offer:
The Sun's Messenger chatbot drove nearly half of its users back to their site throughout specific football coverage; 43 percent of chatbot subscribers clicked through during their best period.
And we're talking sustained engagement:

When you add up the numerous advantages in this section alone, while also taking into account the amount of human labor saved; the case for creating your own e-commerce chatbot (particularly a Facebook Messenger chatbot) is very strong indeed!
Increasing sales while reducing costs is the perfect situation for any business. Chatbots make it possible.
Every year in the US alone, a colossal $79 BILLION is paid out to customer-service employees! Chatbots have the potential to replace 29 percent of these representatives — resulting in almost $23 billion in savings per annum.
That's not all:
Chatbots enable 24/7 customer service and guidance, without the extra resource costs
They eradicate human error
Always remain on-brand
Streamline response times
Personalize the shopping experience at a potentially greater capacity than manual response, due to the speed and accuracy of customer data gathering / analysis
Leading us nicely into the next key advantage…
Advantage #2: Hyper-Personalization
Chatbot tech exists to not only maximize efficiency, but to build customer loyalty and affinity through what the customer deems to be true understanding on the brand's behalf.
When customers feel appreciated and understood, they will be more inclined to remain devoted.
We're still at a somewhat early stage when it comes to chatbots and the AI that drives them.
The future however, will be very different…

Being "personal" will continually evolve as time goes by, when voice becomes the primary mode of communication with chatbots…
Couple that with the concept of hyper-personalization, and the possibilities are endless.

As of now, AI chatbots and digital shopping assistant technology can be combined to gather all historical customer data (in real time) to:
Provide product recommendations based on what items they are likely to be interested in purchasing
Ask if customers would like to change their delivery address, times, and/or dates
Notify when items are out of stock, freshly in stock, or dates when they will likely be available
Suggest appropriate alternative products or bundles based on their ideal price range
Follow-up with customers to ensure they are satisfied with their products
Deliver tailored ads that match the customer's persona and buying behaviors, plus much more
Greater convenience, deeper personalization, improved customer satisfaction (and an injection of fun, too) — it's a recipe for success in any e-commerce brand's digital strategy.

Another fascinating trait of AI chatbots is their ability to be proactive instead of acting in a way that is passive. Traditionally, customers only heard from brands when they made the first move…
Now, it's entirely possible for chatbots to reach out to customers in advance.
And they certainly should.
This goes a long, long way in forging brand buzz, loyalty, word-of-mouth (WoM) promotion, and retention.

Speaking of retention, the next key advantage of chatbots may occasionally be overlooked…
Advantage #3: Enhanced Brand Image
Exceptional brand image = trust.
In today's world, trust is often portrayed not only through excellent service; but also alongside the perception of being up-to-date and innovative.
You know the feeling you get when landing on an ultra-slick AI website that even has the top-level domain: .ai?

That's exactly the impression I'm referring to!
The power of this is mighty. Any brand that appears to be at the forefront of technology is often going to radiate positive vibes to its visitors.
Using intelligent chatbots is one promising way to evoke that nature of reaction.

Trust is the difference between making a sale, or not. Gaining a customer, or losing them…
Of course — simply having a flashy website, app, chatbot, or product isn't enough. Providing a seamless (and enjoyable) shopping experience is paramount.
Consumers are fond of a memorable journey. They want to have so much fun that it becomes a shareable event. They crave a genuine relationship with the brand they choose to buy from — a relationship that goes far beyond pushing the buy button.
Perception and experience construct your brand image and shape reputation.

For the desired public opinion, consider these vital points before adding chatbots to your e-commerce mix:
How will your chatbot represent your brand? What will be its goal? Engagement, support, sales…or all of them?
In order to optimize your chatbot going forward, you need to outline its precise objectives. There isn't much point in launching a "general" bot without a solid strategy…
Referring back to The Sun's chatbot campaign mentioned earlier in this guide — the news brand actually found their chatbot worked best when launched as an ultra-specific campaign, targeting a niche audience.
Know the capacity of your chatbot — play to its strengths and steer away from weaknesses. Is it smart enough to recognize sentiment? Will it acknowledge confusion or agitation?
Put visible safeguards in place such as human intervention on cue, if/when required. This reinforces trust and shows your care about the customer's experience.
REMEMBER: A bot that functions incorrectly or disappointingly will do more harm to your brand image than not having the tech available in the first place!
Plan for worst-case scenarios and even users just fooling around.
Setting up relevant, real-time alerts for danger words is a good strategy. Your bot will improve over time as your processes also advance…
Any technical project needs to be thoroughly planned and never rushed out the door (purely because it's the next shiny object to make your brand look awesome).
Creating a chatbot that interacts like a human isn't easy…
Allow enough time to relentlessly test your creation in as many situations as you can possibly conjure up. It's a great idea to invite guest testers from the public — this not only has the potential to strengthen existing customer relationships, but can also build new loyalty in the process.
Use your bot-testing program as a customer-acquisition magnet!
BONUS: The Chatbot Tools You Need
As promised — all the digitally-juicy bits of conversational kit! The best bot builders and services you need to get the job done.
There are enough chatbot tools here to excite any e-commerce CMO (and developers alike)…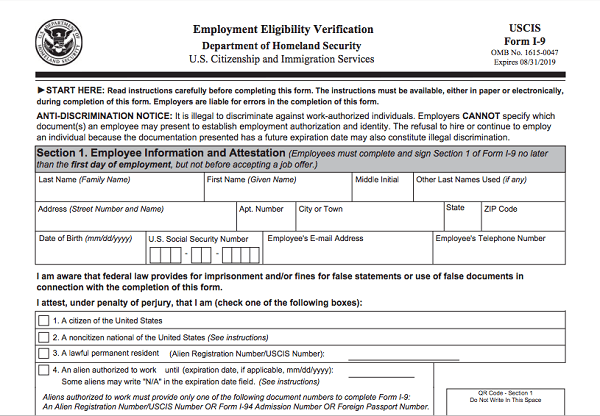 Chatbot Platforms Listed in Infographic:
IBM Watson
Wit.ai
Microsoft Bot Framework
Chatfuel
Pandorabots
Rebot
Octane.ai
Alternative Chatbot Builders to Use:
Wrap-Up
There you have it — enough knowledge to inform any commerce-focused chatbot venture — and a range of digital tools that can be used to perform many conversational experiments, across platforms!
New technology is constantly emerging to suit customers' expectations. As AI progresses even further, advanced chatbots will become the driving force behind 100 percent customer satisfaction.

Is your e-commerce brand building its own chatbot yet?