Something we look forward to most as digital marketers is the ability to connect with other pros in the industry, hear new ideas, learn tips and insights, and see where the industry is headed. Digital marketing conferences around the country and beyond are the perfect way to stay connected and advance your career by expanding your knowledge.
Which Conferences are Worth Your Time and Money — and Which are Still Happening in Light of COVID-19? Here's the Scoop
With the outbreak of COVID-19, many of 2020's digital marketing conferences are going virtual to ensure attendee safety. You can still learn and connect online, from the comfort of your own home. 
Some that are scheduled for later in the year still have plans for in-person meetups as organizers monitor coronavirus developments. Check out these 14 conferences for the rest of 2020 to mark on your calendar.
14 of the Best Digital Marketing Conferences in 2020 Still Happening During COVID-19

Confab
Date: May 18-20, 2020
Location: Online
Focus: Content
Ticket prices: $995 –details
Organized by Brain Traffic, Confab has a strong focus on content strategy and marketing, inviting guests ranging from content strategists to UX designers and beyond to their virtual conference. Some topics covered include analytics and performance, hiring and staff management, editorial assignments and calendars, and everything else you need to be a skilled and valuable content marketer. Beth Dunn of HubSpot, Tracy Playle of Pickle Jar Communications, Andy Welfle of Adobe and Rebekah Baggs of ONWARD are on the list of speakers for this year. Stay up to date here.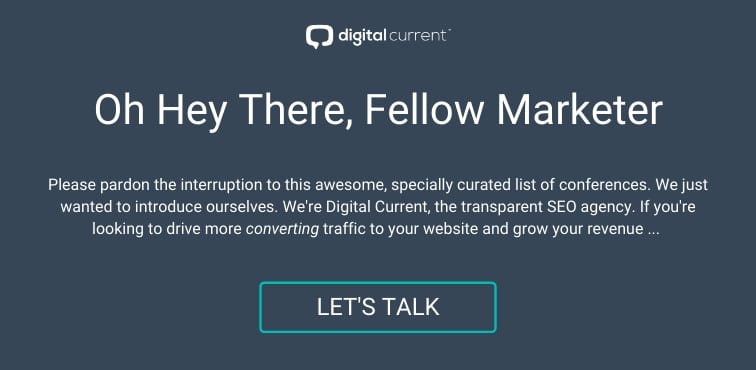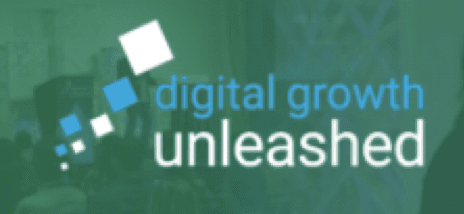 Digital Growth Unleashed
Date: June 1-3, 2020
Location: Online
Focus: Digital, SEO and conversion rate optimization
Ticket prices: Tickets range from $397 for a half-day workshop to $1,280 for a 2-day conference ticket, 1 workshop, plus recordings. Details.
Digital Growth Unleashed teaches attendees how to attract the optimal audience, align business models with user experience and boost the value of client relationships. More than 20 digital marketing experts from around the world share their knowledge. Speakers at the 2020 virtual conference include Jill Grozalsky of Sitecore, Hazjier Pourkhalkhali of Optimizely and Josh Blankenship of TopSpot.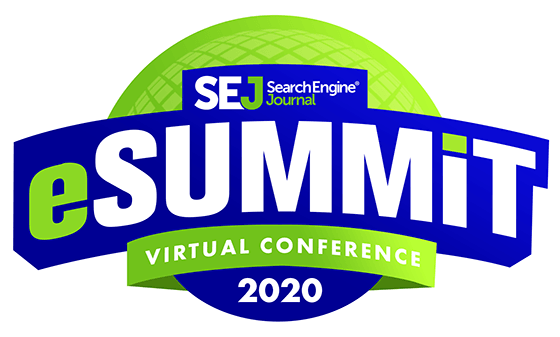 SEJ eSummit
Date: June 2, 2020
Location: Online
Focus: SEO, digital, content marketing
Ticket prices: Free – register here. 
The SEJ eSummit is a free virtual conference covering strategies and topics related to SEO, content marketing, social media and pay-per-click advertising. The conference also provides video networking opportunities and a virtual expo hall with products, services and special offers. Speakers include Jay Baer of Convince & Convert, Ann Handley of MarketingProfs and Martin Splitt from Google. 

SMX Next
Date: June 23-24, 2020
Location: Online
Focus: SEO
Ticket prices: Free – register here.
SMX Next is a free virtual SEO conference headed up by one of the leading authorities on SEO, Search Engine Land. Hear from Search Engine Land's SEO editor Barry Schwartz, editor-in-chief Ginny Marvin, contributing editor Greg Sterling and associate editor George Nguyen. Learn actionable SEO and search engine marketing strategies to increase traffic leads and sales. The conference features more than 40 sessions from SEO leaders who will touch on search campaign tools, how AI is affecting search engines and the latest in Google algorithms and products.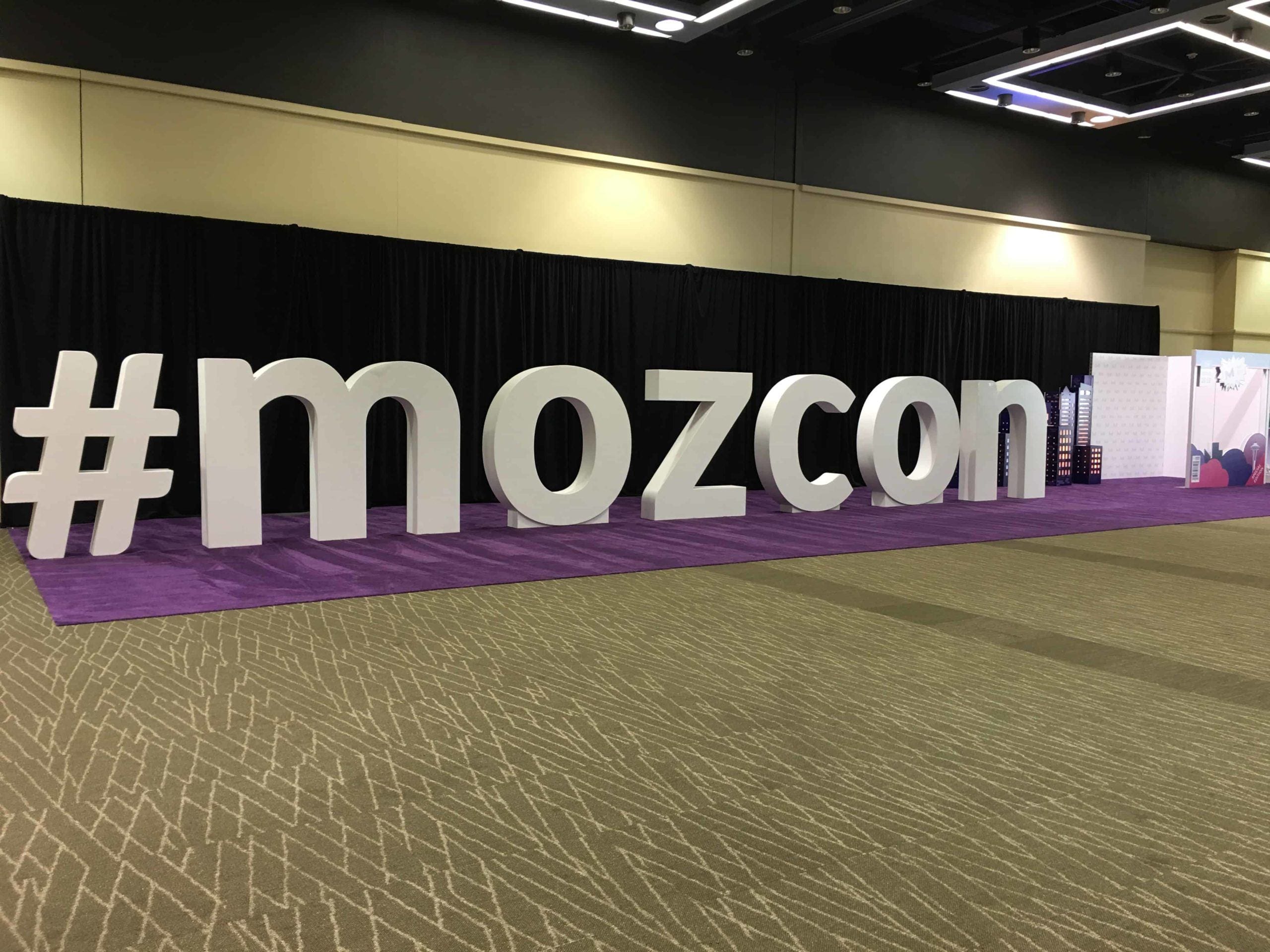 MozCon Virtual
Date: July 14-15, 2020
Location: Online
Focus: Digital
Ticket prices: $129 – details
MozCon Virtual may be online, but it still presents opportunities to connect. The virtual conference includes discussion groups and a live session Q&A with speakers. Learn about SEO, mobile, growth, analytics, content and beyond. The breakdown of 2020's speakers provides a window into what should be an awesome conference. Including a strong line-up of savvy digital marketers, founders, CEOs and more, these will be can't-miss presentations. You'll get full access to the MozCon video recordings of the conference to revisit later, too.
Digital Summit At Home
Date: August 11-13, 2020
Location: Online / Central Time Zone (CDT)
(Pacific: September 8-10; Eastern: October 20-22; Eastern: November 17-19; Central: December 8-10)
Focus: Digital
Ticket prices: $195 for a Base Pass; $325 for an All Access Pass, which includes Masterclasses. Discounts for groups. All passes include $100 credit towards future in-person event! Details. 
Digital Summit, which typically hosts a bunch of conferences in various major cities throughout the year, has pivoted to at-home online events this year in light of COVID-19. Play it safe while learning from top business leaders about the latest in digital marketing. With events setup throughout the year in different time zones, you can wait for the one that fits your schedule or bite the bullet and wake up early/stay on a little later for one outside your zone. The 3-day interactive event boasts speakers including Seth Godin, Ty Heath (LinkedIn), Stephanie Eaddy (Coca-Cola), Megan Toth (NBCUniversal), and more. 30+ sessions, all available as post-event recordings, will keep you busy! Check the full roster of events to find the best choice for you. 

GrowthHackers Conference
Date: September 1, 2020
Location: Online
Focus: Digital
Ticket prices: Watch the first day for free on a live-stream, or explore unlimited access of recordings and Master Classes, with tickets up to $499. Details.
The GrowthHackers Conference is typically held in San Francisco, but in 2020, the event is going all-virtual. The conference is focused on pushing the boundaries of growth innovation, with helpful tips for growth-stage startups to large public corporations. This year's speakers include Nancy Hensley from IBM, Hila Qu from Gitlab and Rachid Harrassi from StubHub. Take away insights as successful growth managers share what they've learned and strategies they've used.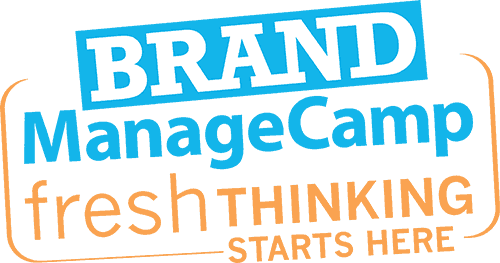 Brand ManageCamp
Date: September 15-16, 2020 October 27-29, 2020
Location: Las Vegas, NV Virtual/Online
Focus: Digital
Ticket prices: Prices start at $495 for a Basic Virtual pass, up to $1,095 for a Premium Virtual pass. Details.
Hosted by ManageCamp, Inc., Brand ManageCamp strives to deliver world-class learning experiences informed by the company's expertise in brand and strategy consulting. In light of the pandemic, the event has been optimized for virtual presentation, promising a more robust experience than just a live stream or webinar. Premium and Plus pass holders get access to even more content throughout the year. 
The conference brings speakers covering every aspect of digital marketing and branding, from technology and user behavior, to leadership and time management. A great choice for those seeking a comprehensive marketing conference that goes beyond the digital experience with a distinct focus on branding, Brand ManageCamp lives up to its motto: "Inspire. Educate. Energize. Repeat." 2020's standout speakers include Jay Baer, Joe Pulizzi, Michael Brenner, Carla Johnson, and others. 

INBOUND
Date: September 22-23rd, 2020
Location: Online
Focus: Digital
Ticket prices: Powerhouse Pass for $69; Starter Pass for free. Details.
As of a May 14, 2020 email announcement, INBOUND has been rescheduled to be an online event. All existing passes are to be automatically cancelled, so if you have already booked, be sure to re-book for the rescheduled event.
Hosted by HubSpot, INBOUND is historically a high-caliber conference approaching that party-feel with nearly 25,000 guests from more than 100 countries. This year, INBOUND takes it online with on-demand, audio-only (for when your eyes need a break), and live sessions. Also on offer are 1-on-1 mentorship sessions with speakers, plus Spotlight, Breakout, and Deep Dives. You'll have more than 250 sessions to choose from, led by innovators including Alicia Garza of Black Futures Lab, Scott Belsky of Adobe, Areil Kaye of Parachute, Bob Iger of Disney, and more. 
Look forward to innovative discussions and presentations related to inbound digital marketing, helping attendees get the most out of growth tactics. Get the Powerhouse Pass for a kickoff stand-up comedy performance!
CTAConf 2020
Date: September 29-October 1, 2020 Postponed until 2021
Location: Vancouver, BC
Focus: Digital marketing with a focus around conversion optimization
Ticket prices: Currently, CTAConf 2020 registration has been paused as event organizers monitor COVID-19 developments. Details.
From Unbounce comes CTAConf 2020, devoted to content marketing and, you guessed it, calls to action. You can check out videos of 2019's speakers and even see the slide decks here to get a taste of what's to come and decide if this is the conference for you.
Unbounce, headquartered in Canada, brings guests to its home turf in Vancouver, a city worth visiting all on its own and a growing hub of digital businesses of all kinds, from marketing to visual effects. This conference's affordable price of CA $749 before registration paused (although travel to Canada may be costly; make sure to have your passport up-to-date, too) and world-class location make this a conference not to miss, with plenty to enrich your mind within and outside of the conference.

VidCon Now
Date: Ongoing
Location: Online
Focus: Digital video
Ticket prices: Free! Details.
Digital marketing encompasses video content. Often, content marketers like bloggers and copywriters, as well as SEO strategists, work directly with video content creators on strategic content plans. VidCon is one of the biggest conferences for all things online video – and in the wake of COVID-19, it's become VidCon Now, an online event series. Content creators and video media influencers share strategies to boost video content creation, with speaker sessions now spread out across the calendar. Check the event schedule for the latest updates and to register for the session. All your favorite video stars will be there – check the full list. 
Look forward to virtual concerts, performances, panels, Q&As, meet and greets, networking opportunities, and more. Align with the Community, Creator, or Industry Track for sessions geared towards your place in the

Reach
Date: October 7-8, 2020 Cancelled
Location: Chicago, IL
Focus: Software sales & marketing
Ticket prices: Last year, general admission tickets were $199. Keep checking back for updates on 2020 ticket pricing!
The Reach 2020 website simply requests you sign up with your email to stay in the loop on any updates. Other than hosting 2019's content for your viewing pleasure, that's all that seems to be on offer for now.
G2 has plans to host their Reach conference at Navy Pier in Chicago. At last year's conference, they had some incredible speakers, including Neil Patel, Steve Galanis of Cameo, Meghan Keaney Anderson of HubSpot, Eric Yuan of Zoom and Ryan Bonnici of G2.
The focus is on turning software marketing on its head, not only in a public-facing arena but from inside your organization, as well. Be sure to stick around after the event for cocktails and networking to meet like-minded professionals eager to make waves in the industry. We're looking forward to seeing how this one grows!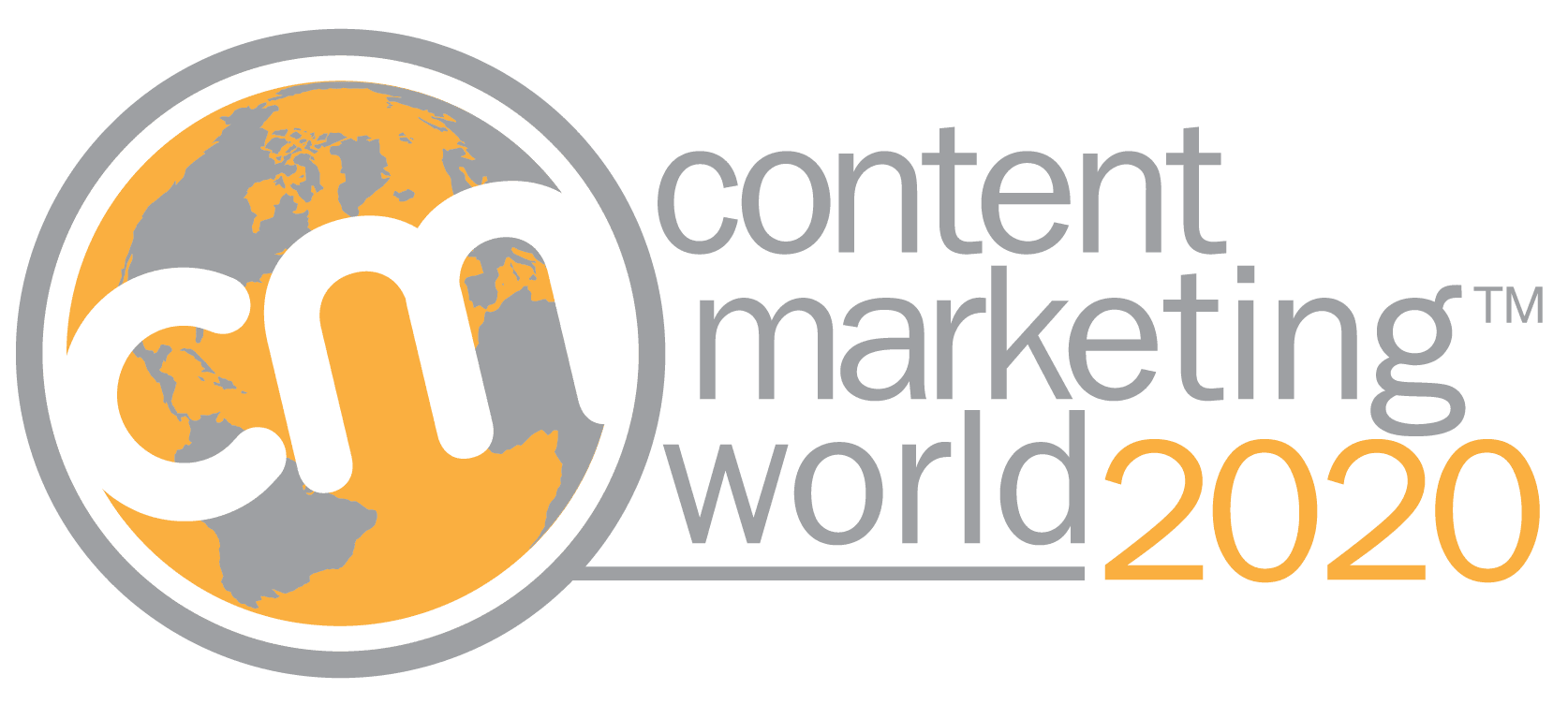 Content Marketing World
Date: October 13-16, 2020
Location: Cleveland, OH Virtual/Online
Focus: Content
Ticket prices: Virtual Pass for $699, Plus Pass for $799, All-Access Pass for $999. Details.
Billed as "the largest content marketing event," Content Marketing World 2020 is virtual this year, with events moved to an online platform. you can still expect exciting keynote presentations, workshops, industry forums, breakout sessions, meetups, and curated content. Inviting you to grow, experience, and be inspired, Content Marketing World 2020 includes speakers like Jay Bear, Marcus Collins from University of Michigan, MJ DePalm of Microsoft Advertising, Melanie Deziel from StoryFuel, Beverly Jackson of MGM Resorts, and more.  

Internet Summit
Date: November 17-19, 2020
Location: Raleigh, NC
Focus: Digital
Ticket prices: Conference passes start at just $245, with options going up to $645. Details.
While the agenda for 2020 isn't out yet, 2019's Internet Summit speakers included Reshma Saujani of Girls Who Code, Beverly Jackson of MGM Resorts International, Rand Fishkin of SparkToro and more. The sessions covered everything from email and social to brand storytelling, mobile, UX, analytics and beyond. An affordable option on this list, Internet Summit provides continued learning with access to speaker slides and recordings after the conference and keeps things lively with open bars, swag, concierges, giveaways, meet and greets, and straight-up parties.
As of July 31, 2020, the event is still a go, but the agenda is not yet released. Check out the COVID policy. There's a flexible refund policy in case the event can't happen as planned. 

Gartner Marketing Symposium/Xpo 
Date: December 1-3, 2020
Location: San Diego, CA Virtual/Online
Focus: Digital
Ticket prices: Early bird pricing is $1,250 by October 2; after that, standard pricing is $1,450 (both updated for virtual event) Details.
The Gartner Marketing Symposium/Xpo 2020 is geared toward Chief Marketing Officers, other marketing executives and marketing leadership teams. Attendees will learn how to navigate digital marketing changes, use data and insights to transform marketing efforts, and apply the latest marketing research to their companies. Attendees can choose from tracks including leadership and innovation, data and analytics, customer experience, multichannel marketing, and tools and technology. Previously planned for earlier in the year, this digital marketing conference moved to December in an effort to get on the other side of the pandemic. Be sure to check back for updates as the coronavirus situation develops.
Update: It's gone virtual! And the focus has shifted to talking through navigating change, marketing leadership, and strategic advice during an unprecedented time.
Which Digital Marketing Conferences Will You Attend — Virtually or In-Person — in 2020?
Check out these 14 conferences worth your time and money. If you're attending one, let us know! 
Who are we? A digital agency specializing in transparent, revenue-driving SEO, content marketing, link building and more.