Customers now use multiple devices during the customer journey & it can be difficult to accurately track them between devices, but we're here to help.
Firstly: There is no ignoring the significance of the e-commerce industry. Its growth over the years has been phenomenal, constant, and ubiquitous.
Even if the trend begins to slow down — we're still talking trillions in global online sales each year.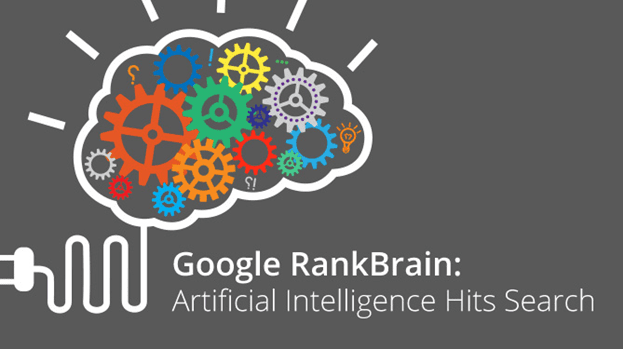 Fantastic news for online retailers, right?
However — this growth is largely due to the introduction of new technology and consumer behavior, in alignment.
An array of challenges presents itself with this revolution.
Mobile shopping is now the norm. Customers typically conduct research on multiple devices before making the final purchase. These customer journeys may span weeks or months…and include many touchpoints (even if they are shopping in-person):
A colossal 80 percent of shoppers use a mobile phone inside of a physical store to search product reviews, compare prices, or locate alternative stores.
An estimated 10 billion mobile-connected devices are currently in use — a total expected to hit nearly 12 billion by 2020.
So, the ultimate question for e-commerce marketing managers and CMOs:
How do you successfully connect the shoppers' research phase with conversions and revenue — across channels and devices?
Your marketing budget depends on it…
Traditional approaches include somewhat isolated device-by-device analytics, which could be considered to be a limited inspection of the customer journey.
Shifting to a customer-centric perspective examines (and seamlessly caters for) the entire, integrated journey from discovery to purchase.
This is known as the omnichannel approach.
Below, you will discover five steps to decode the often complex multi-device, multi-channel conversion paths of your customers!
First: Appreciate the Modern Customer Journey
I've already touched on some key stats, but let's dive a little deeper into the distinctive habits of new-age consumers.
To break down and measure the dynamic voyage from discovery to purchase, a solid understanding and appreciation of such is necessary.
This deserves emphasis.
It's very difficult to determine (and optimize for) real omnichannel success without meaningful consideration for the customer.
Check this insightful research from Contevo — which found a whopping 65 percent of consumers begin their journey to purchase on a smartphone:


And it's essential to stitch together every step in between:

So, the research concludes it is not only essential to harmonize your service online across all devices and channels — but you must also connect it with the offline journey (if relevant), too.
Smartphone optimization should be your first point of call, in most cases today.
Losing potential customers through poor experiences during early-stage touchpoints may lead to them not engaging with your brand again (and they will tend to share these negative experiences)!
Past research collated by Help Scout found U.S. consumers tell only nine friends about positive brand experiences — while they share bad encounters with an astonishing total of 16 people!
That's a figure not to be taken lightly.

Focus intensely on optimizing these touchpoints, primarily for smartphone usage:
Micro conversions (such as video plays, product review views, newsletter signups)
Micro moments ("I want to know," "I want to go," "I want to do," "I want to buy")
Cross-device material (such as retargeting, cart abandonment, site personalization)
Swift, macro conversions (encouraging early-stage sales on your website)
And how do you unify, measure and optimize this activity across channels and devices?
The Answer: Apply Advanced Tracking
The experience of your customers (and the effective allocation of your budget) relies heavily on the caliber of your tools, accuracy of your analytics, and skill in evaluating (before acting on) results.
As a thriving e-commerce brand — you should be able to track your individual leads, prospects, and customers through their entire journey — to the degree where this journey becomes clear enough to visualize (without any blind spots).
Such a perspective allows you to delight consumers, on a personal level: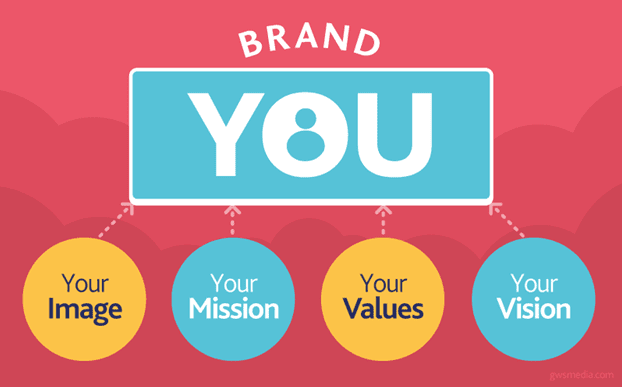 To achieve insights with regards to multi-touch attribution, you can take the following actions…
Step #1: Add URL Tags
As one of the quickest, most simple methods to begin tracking marketing effectiveness across channels and mediums; URL tagging can be implemented (at scale) with the use of Google Tag Manager.
There are also other sophisticated tagging options, which I will cover shortly.
You can build a quick UTM URL here.

When this nature of UTM tagging is used, you are able to attribute all tagged link clicks from individual social posts, emails, or even PDFs to conversions within Google Analytics.
This gives you the power of knowing which parameters and links are generating the most sales.
Pair the above with the ability to monitor micro and macro on-site conversions (with the use of event tracking) and you're already closer to building better customer profiles by dissecting their journeys.
For pretty URLs and memorable offline links (i.e., printed links) you can purchase domains or add a new, aptly named subfolder on your existing domain before redirecting to landing pages with specific, tagged URLs.
While all this helps shape foundations, it is nowhere near the full picture you need for cross-device measurement…
Step #2: Utilize User IDs
Now we're into the juicy stuff!
Google Universal Analytics assigns a Client ID to each website visitor. This is done through the use of cookies where the default lifespan is two years.
However: If visitors regularly clear their cookies, choose not to accept them, or happen to visit on different devices — this leaves massive holes in your data set and customer journey paths.
Not to mention the fact that one multi-device user will be assigned multiple IDs and therefore measured as several people…
Unreliable, to say the least.
Enter: The almighty User ID.
This type of ID is not automatically set up in GUA, but it is the missing piece in your conversion jigsaw — and entirely worth the effort it requires.
If you're currently using cookies alone or probabilistic (imprecise) matching to track user behavior…this is a big step up to the highly-accurate deterministic matching.
How Do You Set Up User IDs?
First, you need to enable it within your dashboard and take note of the instructions for later:

Next, it's over to you to create a sign-in and ID system on your website and/or app…then zealously encourage your visitors to use it (through loyalty rewards and other offers).
This is the same for visitors and customers alike. They should all be encouraged to create a user profile and stay signed in across all devices.
Note: Social sign-in functionality is a fantastic way to reduce friction and the burden of time.
Once successfully set up, unique User IDs will be assigned to visitors and GUA will be able to measure their activity across each device, whenever they are signed in.
User IDs are commonly implemented with the use of CRM, other similar database and/or custom-developed scripts to push them through to GUA.
Sending personally identifiable information to Google Analytics is strictly prohibited — but sending unique User IDs is absolutely fine.
In terms of the development of user profiles, your site may be custom built. However, if you need to revamp and/or want a ready-made solution — here are a few enterprise e-commerce platforms to consider:
Note: You may also find that using certain vendors actually negates the need for further tracking implementation. For example, Adobe's solution boasts an all-in-one service with proprietary analytics.
Turning users into members is exactly how to gather more data and attribute specific actions to them across devices.
Think: Instead of merely cookies, devices, and browsers… You're now looking at connected human behavior. Much closer to where you want to be, right?
If you are keen to stick with Google Universal Analytics — here is an awesome guide on Tag Manager User ID implementation for you to check out.
This graph provides insight with regards to usage of GA in comparison to premium solutions: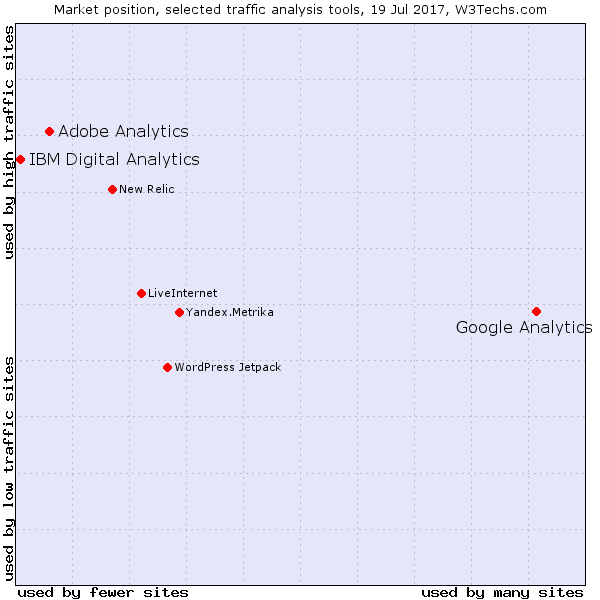 Step #3: Nail Your Attribution Model
Channel attribution matters.
If you're assigning "conversion credit" to channels in a way that isn't logical, it's impossible to accurately reward the best channels with more investment — and tweak underperforming channels to foster better results.
For instance, if social media is driving tons of first-time visitors who leave but then later return via email and convert…are you appropriately crediting social media (in part) with the sale and consequent value to your business?
If not, it doesn't matter how brilliantly you've implemented any tracking; your data will be misrepresenting customer behavior.
The most important point to remember:
There is no right or wrong attribution model — you must align your choice with your brand's unique digital strategy and data.
Whatever you decide, ensure it's for the mid-to-long run. You don't want to keep switching models or else everything is going to become skewed.
Here are the attribution models:
Last Non-Direct Click Attribution (Google's default)
Last AdWords Click Attribution
Last-Touch Attribution
First-Touch Attribution
Linear Attribution
Time Decay Attribution (Great starting point)
Position Based Attribution (Ideal level-up)
Custom Attribution (When you know your analytics and trends + customers inside out)

Learn more about the pros and cons of each main attribution model here.
Once you are using optimal attribution modeling, the multi-channel funnels report and also User IDs — the multi-device, multi-channel jigsaw puzzle gradually begins to piece together.
That said, here are more handy reports to grab from GUA:

The 'Device Overlap' report also creates a visual representation of your data:

Step #4: Implement Call Attribution
This is huge — and a component of the e-commerce metric mix that is sometimes forgotten.
Phone conversations are no different to touchpoints across digital channels, and should be measured in the same manner.
Who would have thought we would actually use smartphones to call in this day and age?!
Beats me…

I've worked with companies that would have missed thousands of touchpoints and otherwise unmapped conversions in their analytics if it wasn't for call attribution dashboards!
Just like URL tagging tracks campaign effectiveness; calls (and the revenue they produce) are able to be tracked in exactly the same way.
With innovative vendors — not only will you have all phone data at your fingertips to measure effect on attribution — but calls can actually be auto-analyzed for you to take digital action on the keywords that enquirers may speak…
This allows ultimate personalization of your website, including the chance to offer specific products, services, and/or free goodies to cater for their needs — rapidly.
Remember this stat from earlier?
Almost 65 percent of customers expect to receive continuous customer service — regardless of channel. (eMarketer)
Call attribution is the final connector of touchpoints that make it happen at scale…the magical bridge between otherwise untracked communications and conversions.

Two leading vendors spring to mind:
DialogTech (also applies artificial intelligence to analyze conversations)
You won't be disappointed!
Step #5: Acquire Innovative Tools
Your analytics are only as powerful as the tools used to collect, visualize, and act upon them…
And you just knew this piece wouldn't be complete without further coverage of AI!
Here are some fresh, top-notch enterprise AI platforms to consider for your e-commerce marketing and analytics toolbox:
Finally: Consolidate and Integrate
You understand the complex customer journey. You know the types of tracking you must implement. You have knowledge of the required tools at your disposal…
Now it's critical to ensure:
1) You acquire only the tools immediately valuable to your bottom line (A general rule to keep in mind now and in future)
2) These tools are able to "talk" to each other for accurate analysis, attribution, and action (Zapier is a widely-used connector, if all else fails)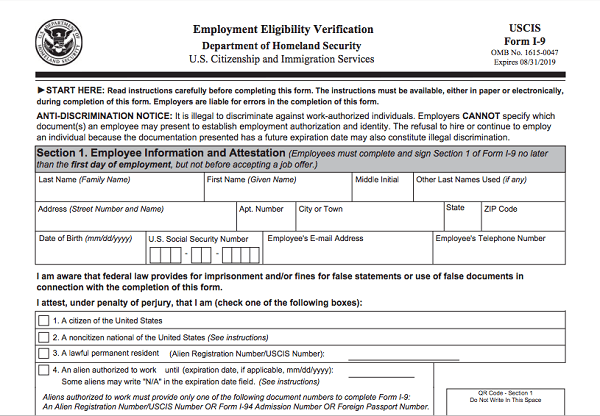 Reasons why:
None of the recommended actions are quick fixes or able to be deployed without intense planning and resource.
Implementing multiple tools and/or platforms at once will likely cause major headaches — build up your arsenal over time, starting with the most valuable.
Without seamless connectivity between platforms, you may become faced with future challenges and painful time sinks — get it right from the start by carrying out thorough research.
Migration from any current vendors may present even greater hurdles — prepare to take this into consideration when estimating time and resource.
Cut through the multi-device mayhem while streamlining and personalizing your service at the same time!
Your customers will love you for it.
Schedule Your 1-On-1 Conversion Rate Optimization Consultation Now