Digital marketing tools are constantly evolving. Expand your 2020 digital marketing strategy with the best SEO tools, conversion optimization tools and content marketing tools to reach new leads and convert more customers.
Here's our top 12 tools—and some awesome bonus resources, too.
1. Science of Marketing's B2B Market Sizing Tool
Promising to "take 3 minutes or less," the free B2B Market Sizing Tool helps you understand the size of your potential market. Are you going after an adequately sized audience, or is your focus too niche? Too large? Will your message get lost in the chatter, only apply to a handful of businesses — or, will it hit that sweet spot, a refined group of businesses with a specific focus yet broad applications and ample opportunity?
You'll first check off all the sectors your company targets, from agriculture to real estate, education to construction, and everything in between. Then you'll be asked specifically which types of companies within each industry you'd like to target. 
Next, the Market Sizing Tool will ask how large these targeted companies are, allowing you to give a range up to 5,000+. Are you targeting small businesses or enterprises? Both, perhaps. The tool then spits out a number of opportunities and breaks it down by the industries you've selected in a handy pie chart as well as a table detailing opportunities per industry sector.
You can download the report as a PDF, modify your selected industries and parameters to adjust your data or easily share via email.
2. The Content Strategy Discovery Tool
Free, easy to use and intuitively based on Google Sheets, the Content Strategy Discovery Tool by Builtvisible aids in content marketing by helping you find trending topics across the web — from places like Facebook, Twitter, Google, Reddit, YouTube and more than a dozen others. 
You can use it as many times as you want to stoke the fire of creativity as you create content. It also gives you insights into what your customers are reading and asking about, as well as what's been written about too much already. Know where to sink your teeth in and create something of value or when to back off a topic and refocus on what's next.
The spreadsheet offers trending topics, current content focused on your chosen topic and influencers who are already talking about the topic (and who you could tap for brand coverage or simply the latest news). You'll have to snag a copy of the Google Sheet and install a script, but the simple steps are explained on the website. 
Run multiple queries and save them to reference and compare as you look to develop content and editorial calendars. If you're savvy with custom scripts, the possibilities are even greater. But even a novice can get value from this tool, so don't be shy.
3. Tone Analyzer by IBM's Watson
The future is here — IBM's Watson supercomputer is leading the way in so many ways, and one just happens to be relevant to digital marketing and content. Tone Analyzer evaluates the tone of text pasted in from web copy, blogs, Twitter posts — anything, really. Analyzing from a broad document level and a more granular sentence level, this tool identifies the top three tones out of seven possibilities: anger, fear, joy, sadness, analytical, confident and tentative.
So, of course, you could paste in blog text or an email message to make sure you're not coming off tentative when you want to be confident. You can also analyze text written by others — think online reviews, for instance — to get a sense of consumers' reactions to products and services beyond taking the words at face value.
Tone Analyzer then breaks down the strongest tones and highlights sentences that contribute to them, identifying to what extent it meets that criteria. You can really fine-tune your writing with this tool, or get to the bottom of negative or positive reviews to see where to direct your efforts or how to re-calibrate your marketing. The possibilities are truly endless.
4. Local AdWords and Keywords in Radius
Location is becoming increasingly important in search, and search marketing has taken note. If you want to target local customers for PPC campaigns, events, sales or anything that would appeal to those living or working in a certain location, this tool will Generate Local AdWords & Keyword Lists. 
Drop in a ZIP code and a radius up to 100 miles, add some keywords, and this tool spits out all the local keywords you'll want to target. You can also get more granular to customize your results. This digital marketing tool saves you time and ensures you don't miss a keyword opportunity within your prescribed radius.
5. Archivarix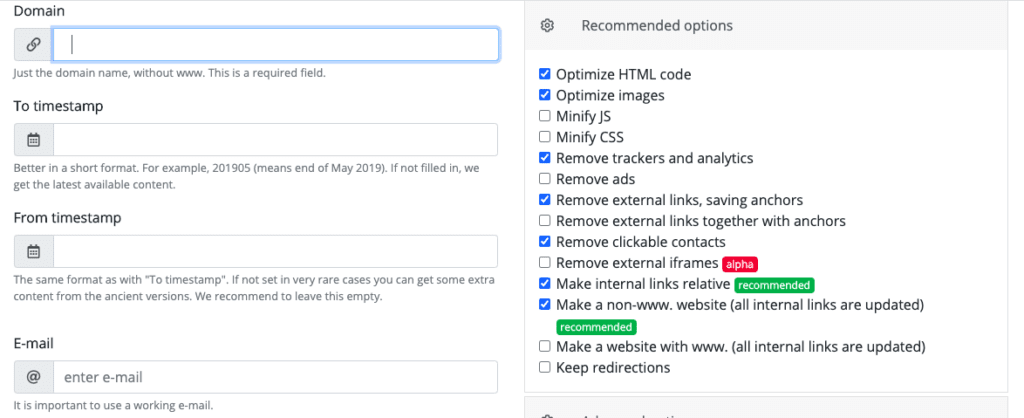 Archivarix takes advantage of the Wayback Machine but does all the work for you in terms of pulling old website data. This is an extremely useful tool if you happen to lose something on your website — it happens to the best of us, don't worry — and need to recover content, images, scripts and beyond. While up to 200 files are free, it's only $5 for up to 1,200 files, and then only $0.50 per 1,000 files after that, making this a cost-effective solution, too.
Simply enter the domain you need to archive and download, give a date range to pull from (tip: use the Wayback Machine to check out past iterations and decide on a date range) and enter your email. Archivarix does the rest. Other possible uses include repopulating a site after buying an expired domain, analyzing the content of a competitor website or migrating to a new domain.
6. SpotRight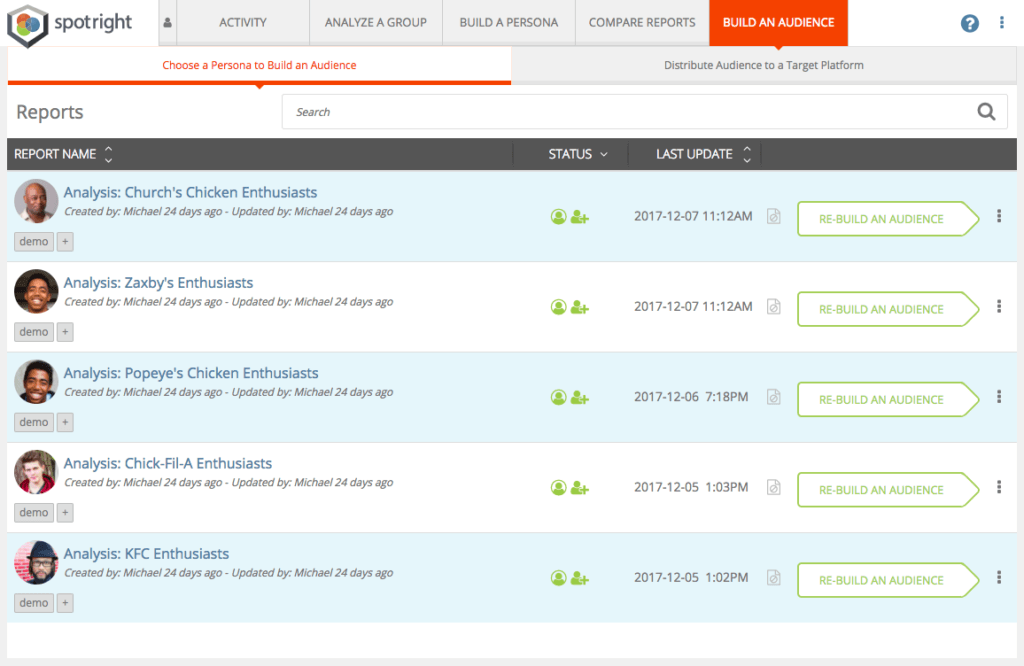 Defining your audience and establishing a brand persona are key elements of digital marketing strategies, or strategies in any type of marketing, really. SpotRight offers AudienceBuilder and PersonaBuilder tools at affordable fixed rates. Using social and third-party data, the PersonaBuilder does just what its name suggests in a web-based application. Insights gained from PersonaBuilder include:
Social Behavior

Demographics

Retail purchases

Financial data

News sources

Geography

Occupation

Automotive data

Social conversations

Brand affinities

Charitable causes

CPG purchases

Lifestyle interests

Media markets

Political persuasions

TV shows

Ethnicity



This easy-to-use resource gives you in-depth insights as well as analysis so you can understand the ideal persona and explore it through the intuitive platform. Personas are essential to marketing, helping you understand what your customer wants, where they live, how much they have to spend and more.
AudienceBuilder continues the automation by taking the PersonaBuilder results and populating a custom audience into — you guessed it — an easy-to-understand platform. It can then be linked to social, digital and marketing programs you're already using for a seamless integration, amplifying your marketing efforts and enabling more fruitful media and ad buys.
7. Fake Name Generator
If you're not using a robust tool like SpotRight to create personas, Fake Name Generator comes in handy.
With this tool, you'll want to do all of the research and personality traits by hand. Then, generate random identities with fully fleshed-out profiles: from basics like phone number, email address and birthday, to mother's maiden name, employment, height, weight and more. Keep what makes sense for your persona, and ditch what you don't need. 
Need a lot of names? Try the service's free bulk option, which allows you to set parameters and then receive up to 100,000 fake personal profiles.
8. Scroll Depth
Do you want to know how far down the page your audience is reading? Check out Scroll Depth, a free plug-in for Google Analytics. The tool will tell you how far users scroll in increments: 25% down the page, 50%, 75% and 100%. It also provides Pixel Depth and User Timing (measuring the amount of time between page load and scroll completion) for further detail. The website provides easy-to-follow instructions on linking the tool to your Google Analytics and getting the most out of its numerous features. 
If you're losing readers at 25 or 50%, you'll want to reconsider your content. If you're at 100%, think of more opportunities you could bring to your audience on the page. Scroll Depth can help you find that sweet spot between too much and too little content and can provide insight into your content's quality.
9. Quokka
Affordable, with costs starting at $69/month and a free trial available, Quokka will take your targeted marketing efforts to the next level. Simply link up your email marketing list (it works with the common email marketing platforms including HubSpot and MailChimp), run a campaign and Quokka will analyze the data to see who hasn't opened the email. It then builds out a list of non-openers and automatically re-targets them on Facebook, Twitter, AdWords and LinkedIn. 
Then, once someone from the re-targeted list clicks on one of these new ads, they're taken off the list automatically. Those that don't click continue to receive outreach. If you've had trouble getting people to open your emails, or simply know there are high-value targets out there who just won't engage, this is the tool you've been looking for.
10. Kicksta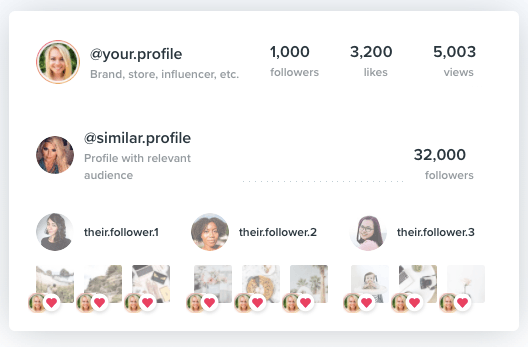 If you want to accelerate your Instagram growth, Kicksta does the job for you. This social media tool links up with your Instagram business account. You provide Kicksta with Instagram accounts that have followers you'd like to attract, like those of your competitors. Then, Kicksta "likes" 1-2 photos from each real user following those target accounts, reaching around 10,000 liked photos a month.
By interacting with Instagram accounts that follow accounts similar to your competitors, you can gain new organic followers, leads and hopefully customers. Kicksta provides users with a dashboard so you can track your progress. Pricing starts at $49 per month for moderate growth speed.
11. Proof
Make every visit to your website personalized for visitors with Proof. Proof's Experiences tool lets you add your various audiences (startup, customer, enterprise, various industries, etc.) to the Proof tool integrating data from your customer relationship management system. Personalize your website (without code) by changing images, text and calls to action based on your audiences. You'll get a Proof dashboard that shows you conversion performance through A/B testing. Pricing starts at $599 per month.
Proof also has a Pulse tool that enables you to add social proof to your website, in the form of how many people have taken certain actions, like starting a free trial. You can also use Proof to show a live visitor account on a website page and use A/B testing to analyze conversions. Pulse has a free 14-day trial and costs $79 per month after that.
12. Whatagraph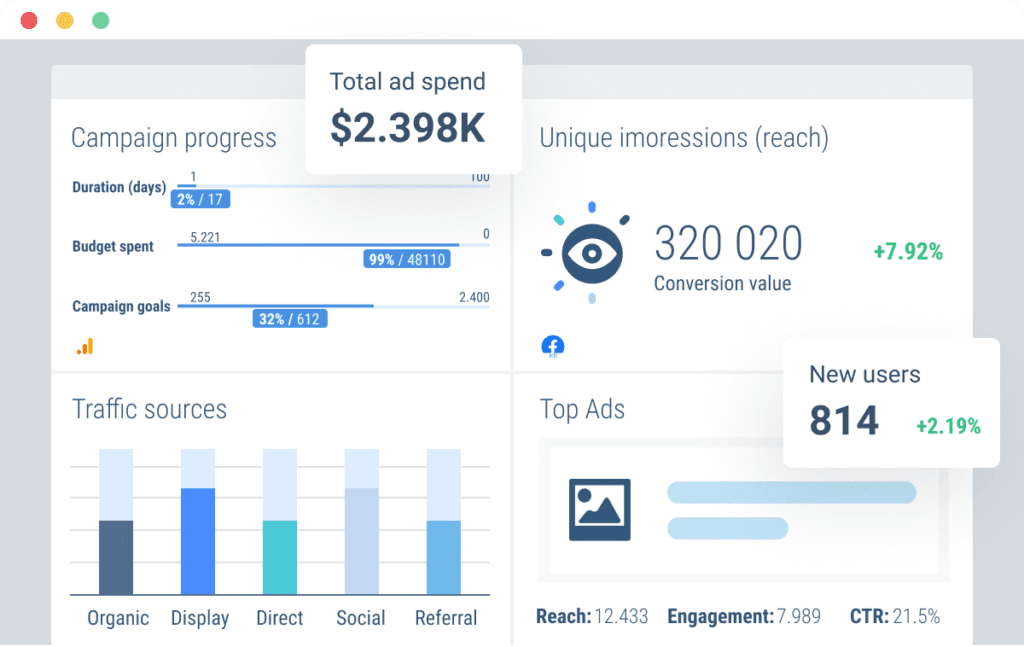 If you're using multiple digital marketing channels (and you should be) like email, SEO, PPC and social media, Whatagraph helps you visualize the success of your efforts across all channels. Whatagraph integrates with more than 30 digital marketing tools to create visual reports for marketing data. That way, you can compare your best-performing channels with ones that need a boost.
Whatagraph integrates with digital marketing tools like Google Analytics, Facebook, LinkedIn, MailChimp and HubSpot. You can build customized reports to show to clients, customers and your team and set up automatic delivery at a personalized schedule. Choose from more than 30 template options, or create your own report design. Every plan comes with a free 7-day trial.
Bonus Tools! Amp Up Your Digital Marketing with Beautiful Free Images
Free, High-Quality Photos for Commercial Use
If you're looking for stock photos, and nothing on the common sites catches your eye or seems relevant, here are some places you can check out for high-quality, free stock photos.
Double Bonus! Create Your Own Infographics with These Free Templates
Venngage Infographic Templates
Want free, beautifully designed infographics to add style and flair to your content, while encouraging social sharing? Venngage's Template library is just what you're looking for. The free "Student" account lets you create up to 5 graphics (upgrade to a paid plan for more capacity) using Venngage's eye-catching, purpose-built infographic templates. From guides to event posters, mind maps to checklists, you're sure to find a template to fit your needs. This is a great way to add visual engagement to your content or webpages. Plus, these graphics are ideal for sharing on social media, especially if you're trying to break into Instagram (a typically tricky option for content marketing).
But Wait – There's More!
Best SEO Tools
Best Content Marketing Tools
Best Conversion Optimization Tools
Best Influencer Marketing Tools
Best Social Media Marketing Tools
Best Marketing Tools: The Whole Shebang
If you're looking for a generic toolbag to get started with every aspect of digital marketing — or to get a lot better at it — Matthew Woodward (@MattWoodwardUK) has assembled a list of 201 digital marketing tools to grow your business quickly.
Ready to Up Your Game?
Are you looking for ways to get more out of your marketing tools? Connect them? Make them share data? Get more customer insights? Use them to drive a cohesive, impactful strategy?
Let us know what your challenges are. Chances are we have a solution. Contact us here.