Consider both Google and your customers when developing your next content marketing plan to ensure it's helpful to readers while also appearing high in search. Content marketing and search engine optimization (SEO) don't function within silos, but instead complement one another to build a robust, results-focused marketing strategy. 
Many companies neglect to optimize their content for on-page SEO to drive traffic and conversions, which is a missed opportunity to increase sales and awareness of their organization. Wondering how to write SEO content? Learn SEO writing tips for creating content that both serves your customers and helps the search engines drive qualified traffic to your web properties with these SEO best practices for content.
First up, get your plan together.
1. Invest in Keyword Research
The first step to creating content catered to search is conducting keyword research to inform the topics you'll cover based on what consumers are searching for related to your niche.
Producing content on any subject semi-related to your product or service offerings isn't going to drive worthwhile results, as the goal is to create focused content on subjects that add value to potential and existing customers.
SEO-focused content starts with research around keyword choices, volume and intent. Start by determining what keywords your audience is searching for. Then estimate the volume of searches related to each keyword to create a list of potential topics.
Use tools like Google Keyword Planner and Keyword Tool to find topic inspiration based on which keywords are being searched for and the volume of searches associated with each.
The goal here is to find the keywords that'll bring more, relevant searchers to your content on topics that'll serve their interests and solve their problems.
Semantic Search and Concepts
It's also important to understand Google's recent focus on something called semantic search.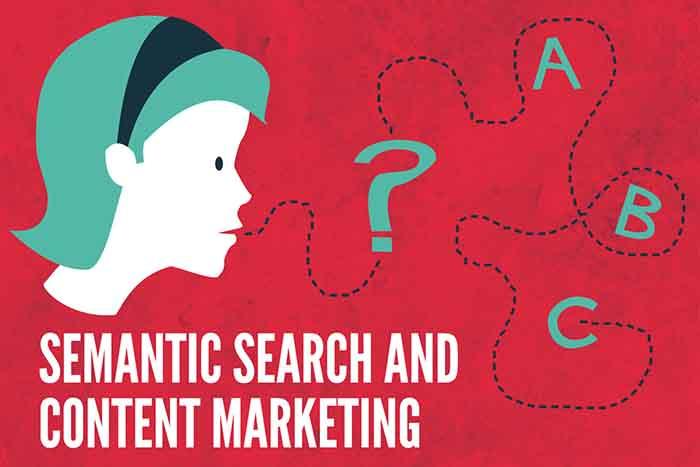 Semantic search takes the often fragmented, non-specific search terms people naturally use and attempts to parse them and extract a more robust meaning. In simpler terms, Google takes strings of basic, broad keywords and teases out the core concept they all belong to.
This is important for content marketers because it diminishes the overall importance of isolated keywords in determining search rankings.
As Google's algorithms favor concepts, this gives content creators more freedom to tailor content to their audience's genuine interests without having to worry about this content being buried under results that rank highly for isolated keywords searchers commonly use when they are looking for content.
Instead, focus on covering a few key issues of importance to your audience with each piece of content you're creating. Produce longer content that answers several possible search queries. Make sure your overall site, and each piece of content on your site, addresses and has authority on certain concepts — especially multiple topics within your niche.
2. Develop a Cohesive Strategy
To create useful content from the list of keywords compiled, develop a written strategy to prioritize where time is spent, on what topics, and with what types of content.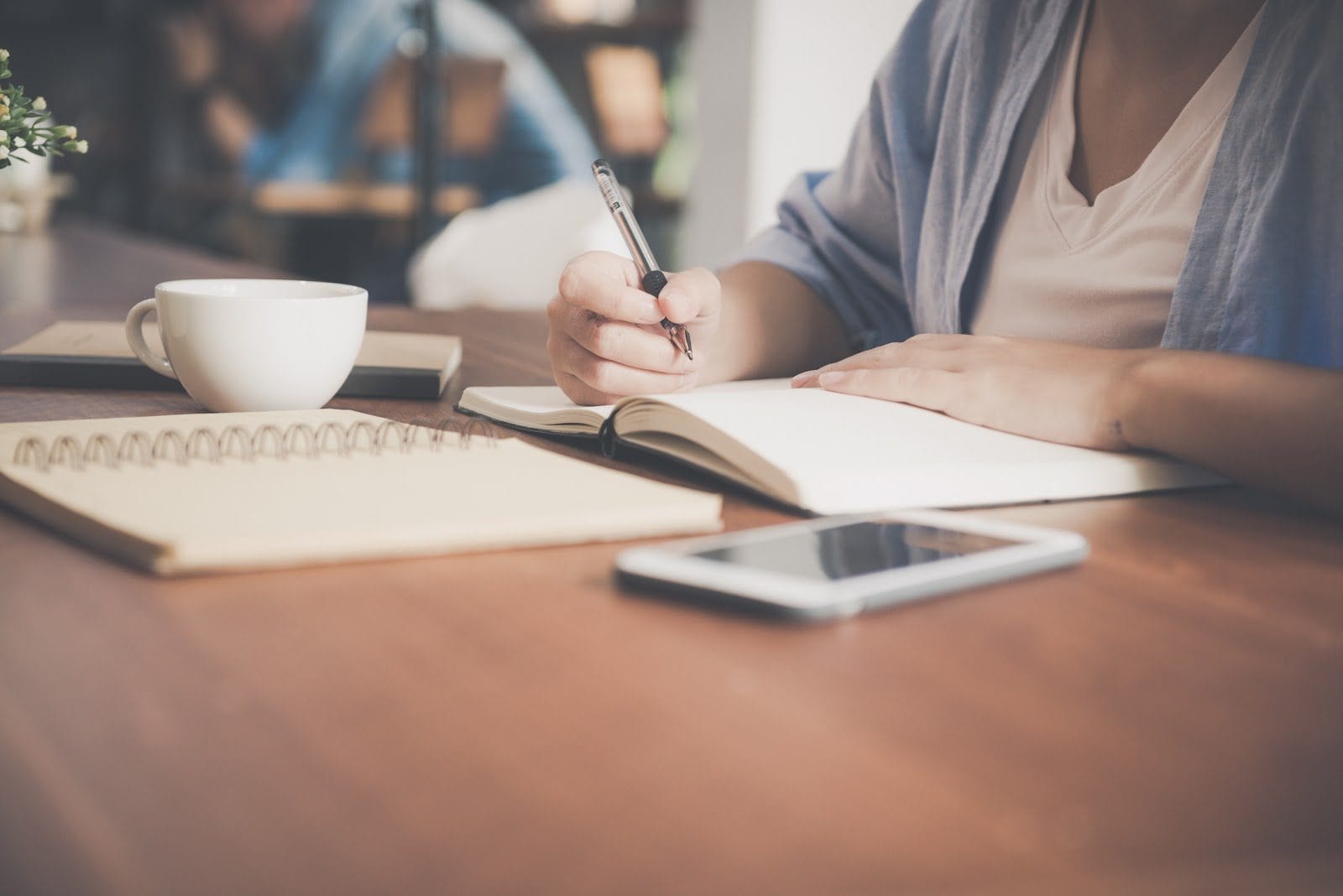 Every organization has limited time and resources, so it's best to first create a plan of action around what approach to content will drive the most results in the shortest amount of time.
Determining priorities based on available search engine data will help your organization create content that drives the most traffic, conversions and sales.
Data from search and your own analytics will also provide direction on which of your top-performing pages should be optimized for search first.
Follow these seven steps when developing an SEO-focused content strategy:
Examine Search for Relevant Keywords to Target 
Analyze the volume of searches for particular keywords and their relevance to your customer base and company offerings to determine which long-tail keywords to optimize for. Aim to incorporate keywords of relevance that are searched for hundreds and thousands of times a month that also fall within the competitive boundaries you're willing to target. 
If your company targets keywords with a search volume lower than this range, then your content might not be seen by a large enough audience, though you could still receive qualified traffic that's ready to convert. On the flipside, if your company aims for keywords with a high search volume, there might be too much competition around them. This would make it very difficult to rank high for those terms, reducing the chance the content will ever be seen.
Repurpose or Optimize Relevant Existing Content
Develop an inventory of your existing content to understand what your team can immediately repurpose into a different format or further optimize. Repurposing existing content allows your organization to get more visibility, engagement and conversions from previously developed content by adapting it to a new format. Ask yourself if any of your existing content could be optimized with on-page SEO tactics, such as keyword optimization. 
Analyze Your Competitors' Content & How It Performs
Review the success of leading competitors in search to see what content topics and formats are performing. An extensive competitive analysis will inform where to focus your brand's approach to content based on their successes and failures.
Determine What Type of Content to First Create
Define what content formats your company will create initially to determine where to focus resources, whether that's blogging, shooting videos, hosting a podcast, etc. Review where your competitors are most active in order to provide suggestions on content types you should create, but to also understand where your customers consume content.
Create a Content Outline
Outline what steps are needed to create a content piece from start to finish to keep the process organized to make it easier to scale in the long-term. This is useful for all contributors, content creators, marketers and project managers alike, to understand what investment is required from each piece of content.
Determine Where to Share & Promote Your Content 
The variety of ways your organization's content will be promoted once published should be accounted for during the strategy phase of the content creation and SEO optimization process. Enough time should be spent focused on promoting your content to guarantee that plenty of exposure is driven to each piece. Use social media channels where you previously learned your particular audience spends their time.
Use Search to Align Content With Audience
Determine what your goals are through search in order to align your content with the right audience. This process will determine content types selected, topics chosen, distribution strategies and the metrics used to determine success.
3. Create SEO-Driven Content for Readers First, Algorithms Second
Google has made it crystal clear that it will always favor content that is valuable to people over content that is written primarily to rank for Google. Not only have they emphasized this over and over and over again on their blog, they've made dozens of changes to their search algorithm that reflect this decision.
There are certain SEOs (the ones who don't seem to heed Google's warnings) that live in constant fear of the next Google algorithm change. The reason for their concern is that the content they produce and the SEO tactics they use, in large part, pander to Google's algorithm changes instead of actually suiting and serving real readers.
Creating quality content is hard, and these workarounds and hacks can seem like tempting avenues to high search engine rankings. However, constantly having to pick up the pieces when Google penalizes your efforts is probably more costly in the long run.
That's because creating quality content from the outset might require more initial effort, but will all but guarantee that you will be immune from Google's constant updates and very well might be helped by them. That's because your content will be the material that Google hopes to promote instead of the keyword-stuffed spam their engineers look to punish.
What Is Quality SEO Content?
Before you even begin strategizing on how to make quality content, you need to pin down exactly what constitutes high-quality content in the first place. This is a daunting task, but luckily Google provided a wonderful outline of what they see as indicators of quality content.
The format of the linked blog post is a series of questions, as seen above. The one question of particular relevance to this discussion is:
"Are the topics [on your site] driven by genuine interests of readers of the site, or does the site generate content by attempting to guess what might rank well in search engines?"
This question is so important because any rubric for judging quality content will be intimately linked to the readers and audience you are attempting to reach and appeal to. The first stage of content planning and strategy should be to seriously consider your audience and their genuine interests.
Know Thy Niche
Every business or product has something unique about it. Even if you are competing in a crowded space, if your business has enjoyed any kind of success, it's because you've offered something that no one else has. Whether it's a focus on cost savings, or a quirky sense of humor, or an emphasis on professionalism. Any one of a variety of factors can be identified as part of your brand's true story.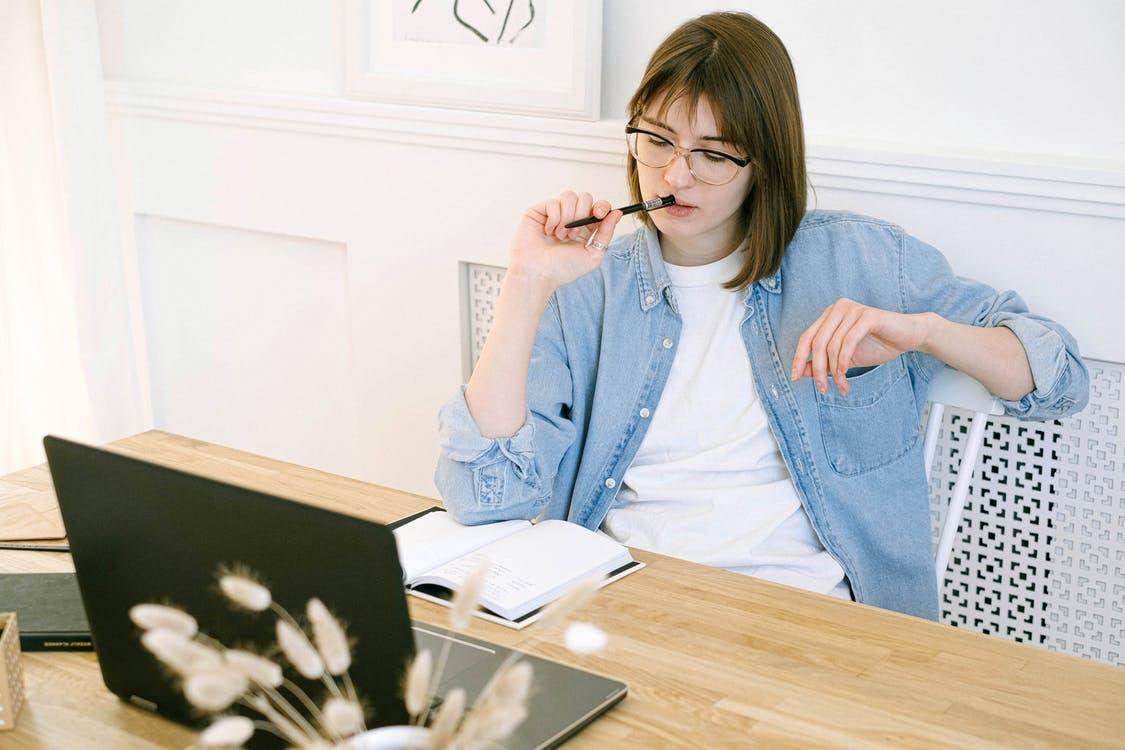 As a content marketer, your goal is to create content that appeals to your audience in a way that mirrors the appeal of the product this content marketing is calling attention to. In fact, a smart content strategy can naturally lead to conversions if it is appropriate to your product.
The more you can narrow down the unique appeal of your product or service, the more likely your content is to appeal to the "genuine interest of your readers." Considering these are the very words that Google used, any content marketing that makes good on this goal will likely be favored by Google's current and future algorithms.
The Quicksprout blog has put together a wonderful step-by-step guide to developing a content strategy based on a unique set of customer interests. This guide is quite in-depth but the main ideas are fundamentally simple.
Find a niche that is narrow enough to be unique, but broad enough to meet your business objectives.

Locate your ideal customer within this niche and discover what blogs they read, what social sites they use, what kind of events they attend, etc.

Create a persona reflecting this average customer and try to gain an understanding of their demographic makeup as well as their psychology, beliefs, etc.

Use this persona as a guideline for focusing your content marketing efforts.

What makes this approach so powerful is that it makes discovering and appealing to you customers' genuine interests a central focus. This aligns your content with the goals of Google and other search providers.
So even though this is not "SEO" in the sense that the term has come to be understood, creating content from a plan that looks like this will certainly go a long way towards optimizing your content for discovery by search engines.
4. Emphasize Content Promotion
Another key SEO writing tip: write content that's inherently shareable. The main reason behind creating content suited to search is to drive more awareness, engagement and conversions.
Some of the many signals Google and other search engines consider when a new piece of content is published are the initial links and social shares it generates after first being published.
When content underperforms, it is often because not enough time or resources were allocated to promoting the content after it was first published or it wasn't promoted at all. Creating worthwhile content isn't enough on its own as it needs to be promoted to drive results.
Whether you're paying for the promotion of your content on social media or hosting a webinar to drive downloads of your whitepaper, the goal is to build awareness to resources your company invested in.
One of the most successful tactics for initially driving awareness to your content in search is partnering with influencers. This promotional effort should be mapped out in your strategy document prior to creating your content.
An influencer is an individual with a high degree of authority in a particular industry, specifically in regards to the web traffic and social media audience they command.
For example, YouTube star NikkieTutorials is considered an influencer in the vlogging and beauty industry as she commands more than 13 million subscribers and typically amasses 1 million views on every video published.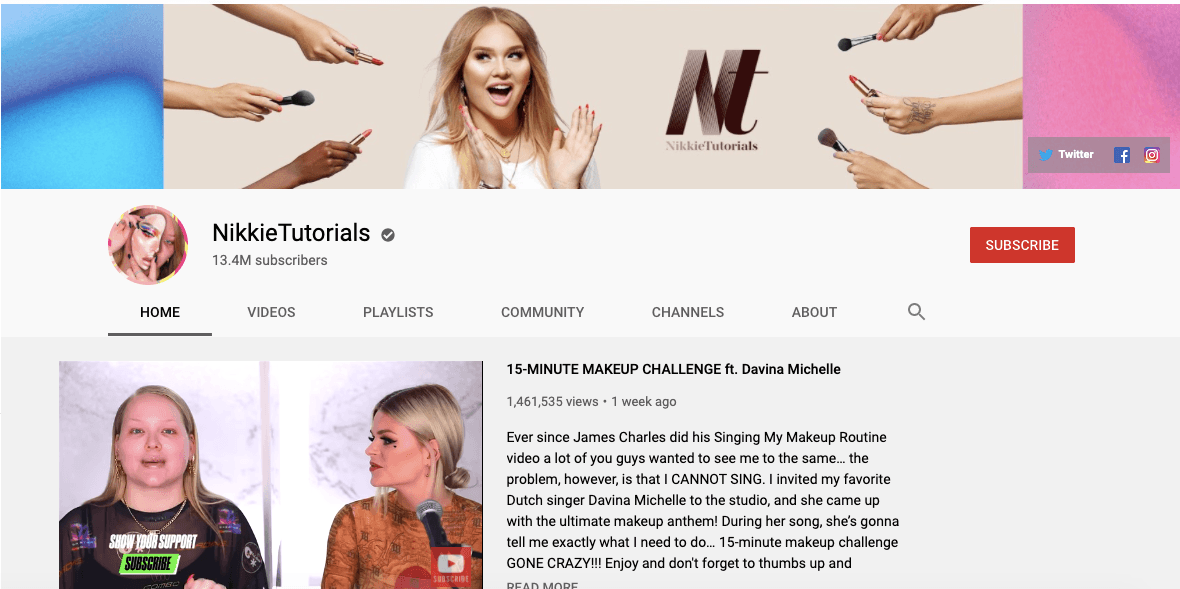 The impact an influencer like NikkieTutorials offers is what draws brands to partner with them to drive more visibility to their own content and offerings.
The process for partnering with influencers on content starts by using a tool like BuzzSumo to explore what content these individuals tend to share on social media, what type of content they regularly link to and the topics covered in the content they produce themselves.
Creating a round-up blog post that includes multiple influencers in your industry is one example of including influential figures from your vertical in a company's content efforts. Since influencers are included in the piece, they are far more likely to share it and link to it if they find it valuable, which will aid in driving more visibility to the piece in search.
5. Monitor Analytics and Adapt
Data should inform what you're initially doing with content from an SEO perspective. It will also affect the direction of your efforts moving forward, such as how to direct your on-page SEO efforts.
Monitoring success for an SEO-focused content marketing plan requires understanding what content items are ranking in search, which are driving qualified traffic and, most importantly, the number of conversions generated from that content.
Consistent measurement provides an organization an opportunity to invest more in the content topics that are generating results, while altering content activities that aren't producing the desired outcomes.
Companies investing in SEO-centric content should measure traffic generated, brand awareness, increased engagement, lead generation and sales, which is the most important goal to focus on.
Using Google Analytics and Google Search Console as measurement tools, pair metrics with these five goals in order to understand if your company is achieving them:
Organic Traffic Driven:

Pageviews, the time on site, bounce rate and click-through-rate

Brand Awareness:

Search volume, new visitors and number of inbound links

Increased Engagement:

Social shares, mentions and comments

Lead Generation:

Email sign-ups, downloads and number of leads captured

Sales Growth:

Purchases tied to SEO-focused content
Review progress with content in search on a daily, weekly and monthly basis to inform where your organization should continue to focus and what areas need to be readjusted.
6. Build Authority
The aim of all your separate pieces of content, as well as your overall content strategy, should be to ultimately build authority for your site in a certain topic.
Authority has always been a component of Google's search. Even in the most rudimentary iterations of Google's PageRank algorithm, outbound and inbound links were used to gauge authority.
However, as Google has moved more toward personalization and semantic search, authority on a narrower subject has become not only more important, but actually has become a lot less difficult to achieve. Especially if you define a niche well enough and choose this niche appropriately for your business.
In his book "Google Semantic Search," David Amerland argues that the "four Vs" that govern big data processes can also be used to inform SEO and content marketing decisions. Because, if you think about it, understanding Google's search engine is nothing but a big data problem.
The four Vs are:
Volume.

This is the simplest of the four, but the amount of material you put out about your topic of choice will be a big indication to Google of your authority on the subject.

Velocity.

The overall frequency of your content will also give Google a hint as to your expertise. Posting once a week for a year likely looks better than posting once a month over the course of 4 years.

Variety.

While you don't want to venture too far with your content's subject, covering a variety of areas within your niche of choice will signal to Google that you have authority on the topic.

Veracity.

Having content that is received well by readers (that is shared, talked about, etc.) is perhaps the strongest indication to Google that they should serve content from your site to readers interested in the concept you chose to focus on.
Focusing on making sure your broader content strategy satisfies the conditions of these four ideas will ensure that your individual quality pieces of content end up constituting search benefits that are greater than the sum of their parts.
7. Use "Traditional" SEO Best Practices as the Final Step
Once you've ensured that you've identified your audience, understand what interests them, are producing quality content for your niche and are doing so in a way that is establishing your site's authority, then you can start thinking about "traditional" SEO considerations.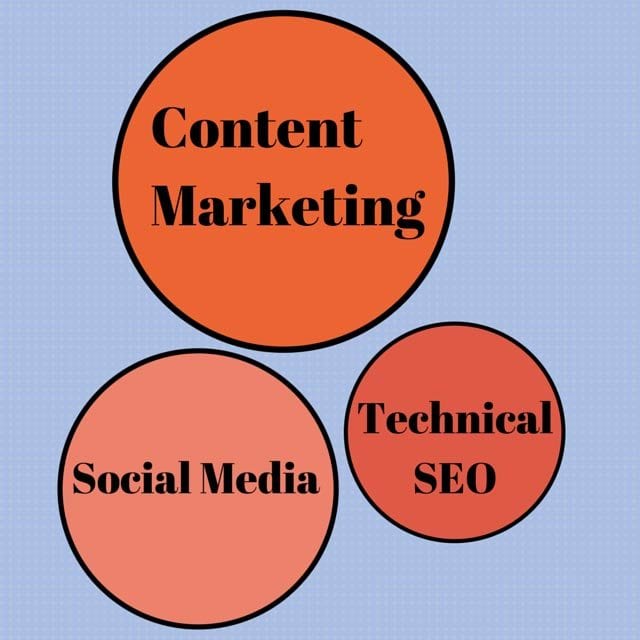 Traditional SEO is kind of like rainbow sprinkles. On a vanilla ice cream cone, sprinkles can improve the whole experience and can actually offer people additional value. But if you give someone just a pile of rainbow sprinkles, you won't be giving them anything they really want and will likely just leave a bad taste in their mouth.
In much the same way, legitimate SEO best practices such as linking to other relevant posts within your blog, providing accurate keywords within headlines and anchor text and properly tagging and categorizing your content can really offer a lot of additional value to readers.
If these best practices are followed in addition to providing quality content that people want to read, then they will not only enhance the user experience, they will make this great content easier to find. However, if best practices are not incorporated into a broader content strategy, they will likely do more harm than good.
Need help creating effective, optimized content?
Creating content that resonates at the right points in the sales funnel and is optimized to attract the right prospects is key to a winning content marketing campaign. Digital Current's team has over a decade of experience making digital marketing campaigns perform at the maximum, giving you more performance and more conversions for your sales funnel. For a free consultation on how we can help you, contact us.