Working with a travel and hospitality brand in Niagara Falls, Canada, we were confronted with a problem: how do we get more traffic to the client's website during the winter/holiday season?
Insight
We knew their previous content marketing strategy was rooted in keywords and SEO, but we wanted to take a more customer-centric approach to drive better engagement. So we decided to start from the beginning and build a solid content strategy foundation.
Solution
After two days of in-person, interactive workshops we identified our core audiences (Memory-Making Families and Experience-Seeking Explorers), including their unique questions, pain points and goals — all great content opportunities. We also outlined key messages, strategy statements, a clearly defined voice/tone and an articulated content goal. Since they're unable to track conversions, we targeted a traffic increase to the site's blog of at least 5% during the 2018-2019 holiday/winter season as compared to the 2017-2018 season.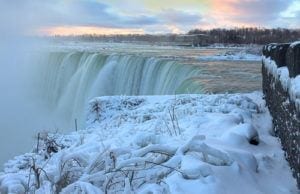 Armed with this strategic blueprint, we dove into editorial planning, working with our SEO team to conduct more focused keyword research and creating content themes that mapped back to our documented strategy. Our copywriters also benefited from our content strategy, using the persona information, key messages and voice/tone guidelines to help craft quality editorial content. Working again with our SEO team, we ensured each blog was ideally optimized and included a thoughtful internal linking strategy.
Instead of jumping straight to content creation, we took the time to develop a clear content strategy, one that both our content and SEO teams could use to create more impactful, engaging content experiences for site visitors.
Results 
Not only did we meet our original goal of a 5% increase in blog traffic, we exceeded it! In fact, according to Google Analytics, organic pageviews for the '18/'19 winter campaign (October through February) were up a whopping 110% compared to the previous season. Additionally, we saw higher engagement levels with the blog across all site visits — the traffic from the homepage to the blog increased 73% year-over-year for the same period.
But we didn't just see blog engagement improve. According to Google Search Console, we saw overall site performance improve, too. Looking at the same date range, year over year, general site traffic increased 29%, with clicks up 107% and overall impressions up 182%.
These results validated our content strategy approach, helping us make the case for continued strategic editorial planning, audience research and seasonal brand goal alignment.