While most businesses know whether people look at their content or share it on social media, they can't tie their investment to a measurable business outcome.
It's important to define what success looks like with key performance indicators (KPIs). Content marketing KPIs measure your content's performance in relation to how it affects your sales and business. Use content KPIs like the following to track which content is working and improve what's not.
Is Your Content Getting Engagement?
Your first content marketing goal is to get your work in front of prospective and current customers. Then, you want your content to elicit responses that prompt your audience to engage with your business.
1. Did they see your content?
These key performance indicators tell you how effectively you're getting your content in front of people's eyeballs.
Impressions, reach and email opens.

Impressions are the number of times your social media posts appeared in news feeds or streams. Reach is the number of people who potentially saw each post. Look at tools like social media analytics and Google Analytics to track these KPIs. If you're sharing content over email, tools like Litmus can tell you

how long emails remained open

before visitors clicked away.

Unique visitors and page views.

The number of unique visitors, which you can find in your

Google Analytics

dashboard or WordPress site stats, tells you how many people visited the URL where you posted your content. Pageviews tell you the total number of times both unique and returning visitors looked at each page. Use Google Analytics to track visitor traffic patterns and see which site pages are most popular.
2. Did they spend time with your content?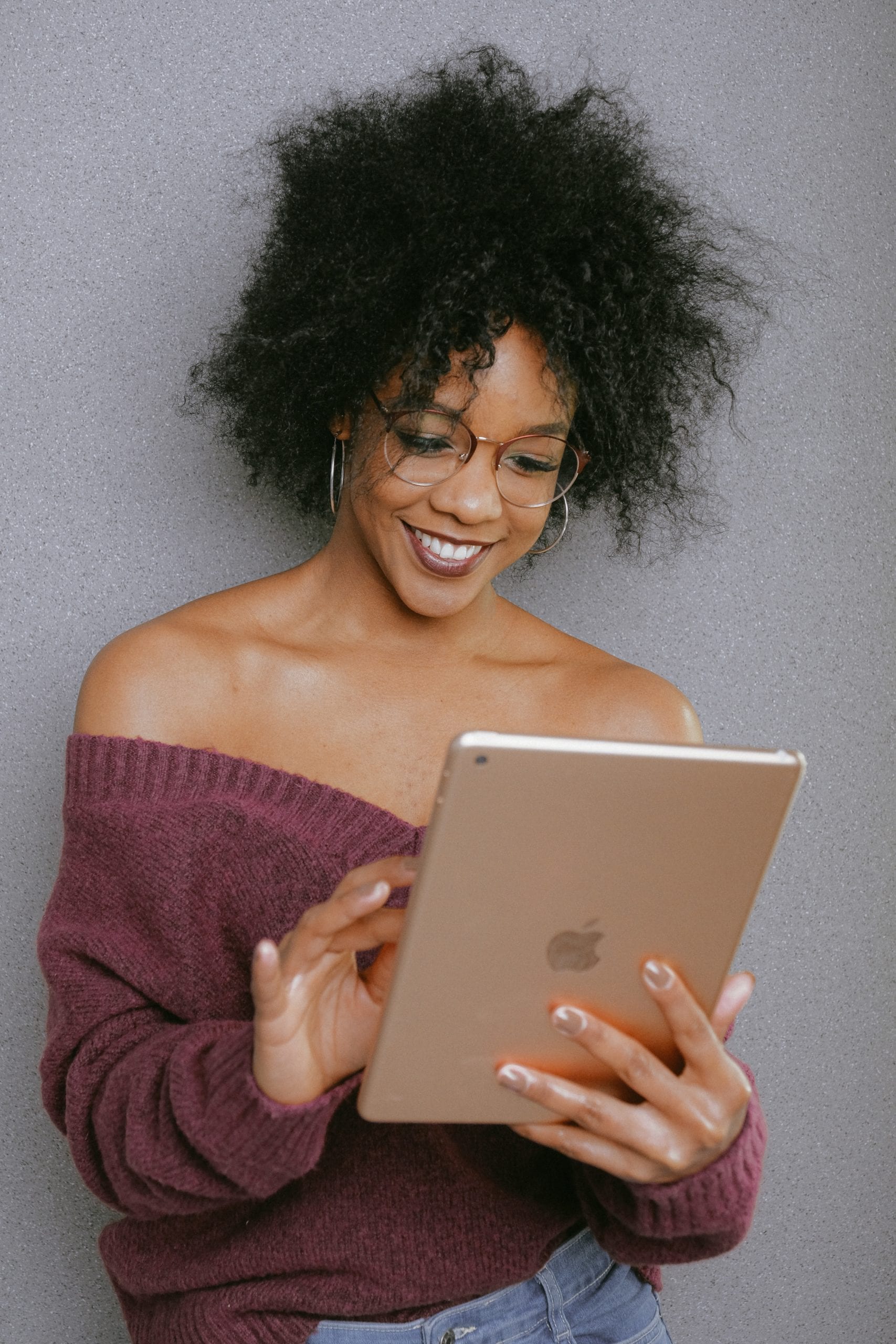 These content KPIs demonstrate whether people spent time looking at, reading or watching your content.
Average interactions.

This metric tells you the percentage of visitors who likely spent time reading your content. You can set up

Google Analytics Event Measurement

to pinpoint content events like downloads and video plays.

Average time on page.

This measures how long visitors stayed active on your page, including time they spent scrolling, clicking article links or keeping your page in an open tab. The longer a user stays, the more likely they are to come back and ultimately convert. Ensure your pages load quickly and make your site interesting so they'll stay longer.
3. Did they engage with your content?
Engagement happens when your audience visibly responds in the form of clicks, comments, social shares or downloads of content you create. Also, look at these content KPIs:
Bounce rate.

See whether visitors went on to explore more pages on your domain — which suggests your content made them want to learn more — or whether they navigated elsewhere.
Opt-in registrations. How many are signing up? Offer a compelling reason for site visitors to give you their contact information, such as a free ebook, whitepaper or newsfeed subscription.
Is Your Content Building Trust?
Over time, visitors will start viewing your content as more trustworthy. Establishing trustworthiness builds goodwill among your audience and motivates them to seek out your content. Examine these key performance indicators:
Domain and page authority.

Authority is boosted by inbound links from high-quality sources or influencers.

Install MozBar

in your browser to test the authority of your domain and its individual pages. Compare your domain and page authority to competitors in your industry using a domain comparison tool like

Ahrefs

.

Return readers and visitor loyalty.

The New vs Returning visitors report in Google Analytics shows how many visitors return to your content one or more times. To measure visitor loyalty, set up a Google Analytics Event measuring the number of return readers within a time interval of your choice. Increase return visits by providing valuable information and updating it regularly.

Longevity.

Some content gets a lot of traffic in the beginning, but your most valuable content continues earning traffic over time. Create content that earns not only initial traffic but also residual long-term visits.
Brand lift. Use SurveyMonkey's free tools to set up surveys measuring visitors' perception of your brand. Conduct surveys both before your content marketing push and after the content push. Note any changes in visitors' positive perception of your brand.
Is Your Content Delivering a Strong ROI?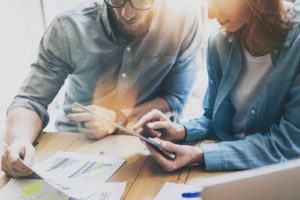 Ultimately, content marketing has to move past heartwarming measurements to demonstrate that your content investment makes money. Visitors can become leads, usually by subscribing to one of your channels, downloading something or viewing an exclusive webinar or video. They can also become customers and make purchases connected to specific pieces of content.
Unfortunately, measuring the return on investment for your content marketing requires a bit of math. But once you figure out the right formula and content KPIs for your business, you can use it time and time again.
Leads
Your digital marketing plan should be able to measure how influential your brand is in getting prospects to act. Use tools like Google Analytics and browser cookies to see which content converts visitors into leads. Or, simply put different phone numbers on each landing page to see which page elicits the most calls. 
Also look at:
Referral sources.

You should also track which referral sources — organic search, email, social media, PPC or direct URL entry — sent leads who eventually made a purchase. If you notice certain pieces of content are getting more organic search referrals, they're probably climbing higher in search engine rankings. That might be due to increased trust, more sharing of content, more backlinks or a combination of factors that indicates the content is high-quality.

New contacts and accounts.

Look at content that is getting more contacts for your business. Your contact list is your most valuable marketing asset. Build it by providing opportunities at various points throughout content that call prospects to act and draw them deeper into a trusting relationship with your business. These could include free downloads, community membership, newsfeeds and other valuable incentives. Signing up to receive your incentives is generally a strong indication of intent to buy your product.

Content sequencing.

If you use marketing automation software, track which pieces of content convert the most leads into customers. Develop a sequence of content, delivered at optimal intervals, to maximize conversion.
If you don't have visibility into real-time conversion data, multiply the number of leads by your organization's average close rate to calculate the number of sales. Speaking of…
Sales
When you close a lead, note two things in your CRM software: which pieces of content customers read before purchasing and how many times they read it.
Assign a dollar value to your customer.

Calculate the customer's projected revenue, including the present purchase and projected future purchases.

Allocate the total among different pieces of content.

Use a weighted average to assign a revenue value to each piece of content. For example, imagine a customer who makes a $10,000 purchase after reading both Content A and B twice and Content C once. Content A and B would both be valued at $4,000 while Content C would be valued at $2,000.

Compare what you spent on content development to the amount of money you made.

Calculate the cost of creating a piece of content compared to how much revenue it generates. Make more content that gets maximum results for the lowest cost per conversion.
Keep Doing What Works
Experiment with multiple types of content as well as different placement and promotion strategies. Keep a watchful eye on your content's performance.
If your content marketing metrics are disappointing, take time to test and troubleshoot your content strategy. Or, hire a digital marketing agency to give your strategy a boost.