Updated July 2023 
There are so many SEO tools out there that it can be hard to discern which ones your business should be using. Small businesses have plenty of resources and guides, since they're often limited by budget and looking to handle some tasks on the fly. But enterprise-level companies require more expansive tools to handle their SEO needs, since site structure and search/traffic volume tend to need something a bit more robust.
The great thing about SEO for an enterprise-level business is that you start at least a couple of steps ahead. Most enterprise domains contain many pages that, with a little on-page optimization and link building, can easily make up ground in the rankings against competitors. And with those bigger budgets for SEO, they can afford high-quality tools to accomplish their SEO goals.
Most enterprises find their own magical blend of SEO outsourcing and in-house work. According to data from MarketingCharts, 81% of companies either exclusively outsource SEO or get strategy tips from SEO specialists while executing the work in their own marketing and IT departments. If you're going to do at least some in-house work, you need powerful enterprise-level SEO tools. 
Whether you're working with a digital marketing agency or you're DIYing, here are our top 20 picks to help you get the job done.
*Disclosure: We only feature services and products we honestly believe in and our perspectives are solely and genuinely our own.
6 Complete Enterprise SEO Tools
A big company needs a complete tool that can perform research, execute tasks, and manage a complex SEO strategy. These six applications provide centralized, all-in-one SEO management for today's enterprise-level marketing departments. We've summarized their capabilities to help you narrow down on the best one for you. 
1. seoClarity

seoClarity allows you to create customizable SEO dashboards that your entire marketing team can use. You can perform site audits and deep crawls to detect duplicate content and site errors. It also claims to be the only enterprise-level SEO platform with an AI-powered assistant (an enticing offering for many orgs).
For enterprises that segment business based on location, seoClarity offers a Local Clarity function enabling you to take advantage of local keywords. Use the Keyword Clarity tool to discover which of your domain pages can make the biggest SEO gains right now. Link Clarity will show you which pages need inbound links the most, and it will alert you to broken links and changes in page rank for connected domains.
Cost: $3,000-5,000+/month (see pricing details)
2. Linkdex

Linkdex, as you'd guess from the name, offers outstanding link-building tools. In addition to seeing which domains link to your competitors and your pages, you can jot down notes for each link you're cultivating to show your team where you are in the process. If you've emailed a publisher, gotten a rejection from a webmaster, or tried to disavow a link, it's all there.
One of the coolest Linkdex features, from a management perspective, is its task management capability. You can assign, check off and communicate about separate SEO tasks all within one convenient dashboard. You can also use Linkdex's powerful tracking and forecasting tools to see which optimization changes will make the biggest difference. Then, you can fine-tune your analysis down to the zip code for local visibility.
Cost: $600-1,200/month; price on application for enterprise-level (see pricing details)
3. MozPro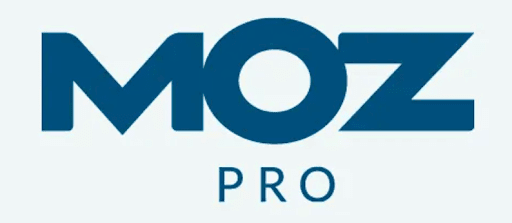 Moz is known as a leader in the SEO industry, producing a ton of great research-based content to help marketers drive results. 
MozPro is billed as an "proven, all-in-one SEO toolset" that can help you run site audits, track keyword rankings, perform keyword research, analyze backlinks, optimize existing pages, create custom reports, and more. It's easy to see why some of the most well-known companies rely on MozPro (and why G2 users have given it almost 4 and a ½ out of 5 stars).
Cost: After free trial, $99–$599/month (see pricing details)
4. Conductor Searchlight

Conductor Searchlight leverages integrations with Adobe Omniture and Moz OpenSite Explorer to provide a complete daily snapshot of your search rankings. It also provides tools for analyzing which content is most in demand, enabling you to create and promote content that will impact your rankings.
In addition, Conductor Searchlight can help you identify easy changes to improve page rankings. For example, if a page is ranking well for a keyword, but that page isn't your preferred landing page, Conductor Searchlight will suggest that you add an internal link to your preferred landing page, using your keyword as anchor text.
You'll need a team with some SEO knowledge to use Conductor Searchlight; although it suggests tasks and offers great insights on what to fix, it doesn't always help you choose your top priorities. If your team is knowledgeable about SEO, they'll appreciate the in-depth analysis as well as the beautiful user interface.
Cost: $2,000+/month (request pricing details)
5. SearchMetrics
Get ready to have your mind blown because SearchMetrics can seemingly do it all. SEO and content research, check. SEO-optimized content briefs, check. Competitor research, check. Reporting, check. Broken into segments – Research Cloud, Content Experience, Search Experience, and Site Experience – this comprehensive tool helps you plan, execute, monitor, and report.
The user interface is supremely easy to use, and it's also a great platform for collaborating with teams. Build content within the platform, tag others, and track workflows and projects without leaving the Suite. Go even further with API integrations and Consumer Insights.
Cost: $69+/month (request pricing/demo)
6. MarketMuse

A content marketer's dream – enter MarketMuse. From simple optimization checks to full-blown content strategy development, MarketMuse offers tiers to fit your budget and goals. Dubbed as an "AI Content Intelligence and Strategy Platform" it leverages mounds and mounds of data to inform you on content planning. Machine learning does heavy lifting that would take you hundreds of hours.
This tool can help you predict your content's performance before it even goes live. It can even spit out optimized content briefs to aid your production workflow. Plus, it has a natural language generator that can even take the first stab at writing your content!
Cost: $149+/month (pricing details)
14 Tools for Specific Tasks
In addition to do-everything SEO platforms, your enterprise can use these lower-cost SEO tools to supplement or replace certain aspects of your software solution. These are also great if you don't want to go "all in" on one of the previous four SEO platforms just yet.
7. Ahrefs (Inbound Links) 

In addition to showing an accurate number of backlinks to your domain, Ahrefs provides detailed information including the page each link points to, the time when each link was last seen and social signals associated with each inbound link. You can see which pages receive the most inbound links, identify specific days on which you earned the most backlinks and identify broken links quickly.
Cost: $99-999/month (see pricing details)
8. SEMRush (Keyword Research)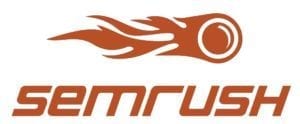 The paid version of SEMrush shows you the position for which a keyword ranks, estimates the amount of traffic it's driving to your site, and provides the keyword's search volume. Conduct competitor gap analysis, research topics, audit your SEO copywriting – and so much more. There's a reason everyone in this business loves SEMRush!
Cost: SEMRush, $130–499+/month (see pricing details)
9. Google Search Console (Keyword Research)

Search Console, formerly Google Webmaster Tools, offers great (and no-cost) behavioral insights, such as click-through rate (CTR), clicks, and impressions. GSC can also be integrated with reporting tools like Google Data Studio to bring up-to-date search metrics to your monthly snapshots. 
Cost: Free!
10. Bing Webmaster Tools (Keyword Research)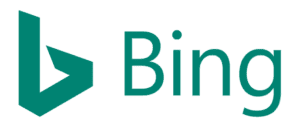 We've found Bing Webmaster Tools to sometimes go even further than Google for keyword data. You'll be surprised to see how much of your audience is actually using Bing. If you're hitting a wall, or just can't find a way to break the mold for your brand, tap into Bing's keyword tool to find untapped opportunity. 
Cost: Free!
11. Screaming Frog (Broken Links)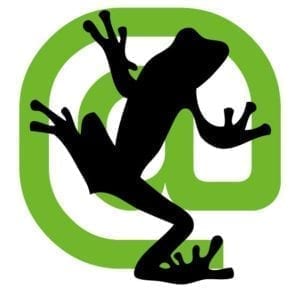 Screaming Frog is an oldie but a goodie that makes it simple to crawl your pages for broken links and canonical issues. You can also target sites to which you'd like to link, crawl their pages for broken link opportunities, and then contact the publisher to offer one of your URLs as a replacement.
Cost: $0-259 per year (see pricing details)
12. WebPageTest (Load Speed)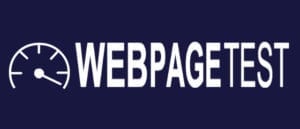 As machine learning makes search rankings more dependent on user behavior, page load speed is a factor you can't afford to ignore. Paste your links into WebPageTest to see not only overall load time but also load times for specific page elements.
Cost: Free!
13. BrightLocal (Local Search)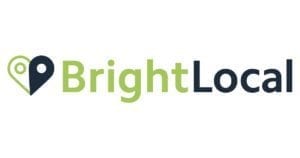 For enterprises that depend heavily on geographical targeting, BrightLocal offers an all-in-one local dashboard. Track rankings on Google, Bing and Yahoo; monitor reviews; build citations; and audit Google My Business for each of your branch websites.
Cost: $35-90/month, higher for enterprise (see pricing details)
14. SparkToro (Audience Research)
Using keywords or topics – or even hashtags, social accounts, and websites – as a search term, SparkToro uncovers invaluable audience insights. find out which social accounts your audience follows, YouTube channels, podcasts, and more – wherever your audience hangs out online, you can use SparkToro to find them. Don't approach any type of influencer marketing without a SparkToro account!
Cost: Free (10 searches/month) or $38-225/month (30-500 searches/month) (see pricing details)
15. Website SEO Checker (Quick SEO Optimization Audit)

Brought to you by Site Checker, this free Google Chrome extension can be deployed on any indexed page to almost instantly show you things like header tags, page size, status code, metadata, links (internal and external) and more, totaling more than 50 different parameters.
Cost: Free! (Chrome extension)
16. GTmetrix (Page Speed)
Page speed (load speed) is one of the most important ranking factors for Google's algorithms. Enter GTmetrix. Simply enter a URL for a quick analysis of load speed and web vitals, as well as speed visualizations and additional performance metrics like First Contentful Paint, Time to Interactive, and more. All this, for free! (If you want ongoing monitoring, then you have to pony up).
Cost: Free! (see pricing details for ongoing monitoring)
17. SpyFu (Competitor Keyword/PPC Research)
SpyFu has plenty of amazing features (track keywords, get SEO/PPC recommendations, track sales contacts) but arguably its most useful tool is its competitor research. What Google Ads are your competitors running and for which keywords? How many clicks do they get and what does it cost them? Where are they ranking organically, too? Find negative match keywords and untapped opportunities, and monitor your own – and your competitors – PPC performance.
Cost: $33-299/month (see pricing details)
18. Moat Ad Search (Brand Display Ads)

Trying to nail down your competitors' display advertising strategy, creative, and imagery? Enter Moat's Ad Search tool. Simply enter the brand name and click 'search' and bam – a Pinterest-style board of that brand's display ads, as well as technical details on hover.
Cost: Free!
19. Crayon (Competitor Research)

If you need to keep pace with your competitors as they change or update their websites – or anything throughout their digital footprint – then Crayon is the tool for you. Its intelligent software bubbles up key insights that you can easily pass to sales and marketing teams. Or, you can dive deep into the data to make your own conclusions. When pricing, reviews, content, advertising, and other updates happen, you can be in the know.
Cost: Request pricing
20. Sitebulb (Site Audit)
Auditing a website can be a painstaking task – it's not something you're ever going to want to approach without a robust tool in your pocket. Similar to ScreamingFrog, Sitebulb crawls a site to unearth SEO measurements, metrics, errors, and opportunities. It also helps you prioritize updates, so you can go after low-hanging fruit and get the most out of your limited bandwidth. Plus, it explains every issue to you – so when your boss asks why you need to tackle a certain issue, you have the insight to make your case.
Cost: $13.50-35/month (pricing details)
Get Help With Setting Up Shop
If you need help choosing your own unique blend of the best SEO tools for enterprise-level companies, talk to a Digital Current SEO specialist. We can also assist with site audits and help you identify quick wins that will bring big traffic boosts.