These six social media tools will help positively impact your organic reach, while also improving your paid promotion efforts.
As social media channels become more crowded, it's getting harder to be noticed. Just consider these stats about organic social media reach:
You have two options for getting seen as organic reach plummets: choose paid social media promotion or play the organic reach game better. Fortunately, there are social media tools that can help you do a little bit of both, available for businesses of all sizes.
All-in-One Tools for Content Promotion & Social Media Management
If you have a big budget for social media marketing, check out these social media tools that can not only get your content in front of more eyeballs but also integrate social media with other promotions and even your CRM system.
1. Social Studio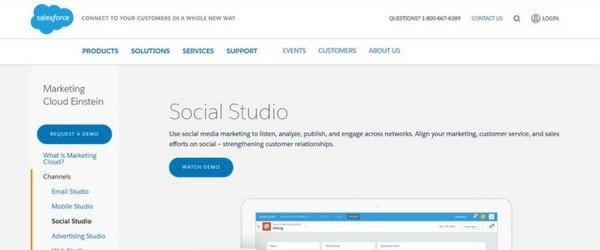 If you use Salesforce Marketing Cloud, Social Studio is a great tool for boosting probable organic reach. It sifts through over 650 global social media conversations to help you see what's driving engagement, and it can pull in either your own creative work or work from its network of partners to help you craft posts that get engagement. An added advantage is that you can use Social Studio for content promotion, social scheduling, team communication, analytics, and social media customer service all in one, making it a great all-around social media management platform.
2. 4C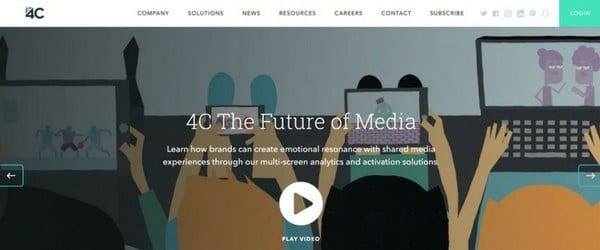 For businesses that want to get the most from integrated media, 4C enables coordination between social media, television, and other advertising channels. It's especially effective for paid promotion, since you can use its self-service social media ad software to create promotions on virtually every major social network. It can also provide analytics that help you see the ROI from your social ad spend, help you judge which pieces of content work best, and identify which networks give you the most for your social media advertising dollar.
3. Sprinklr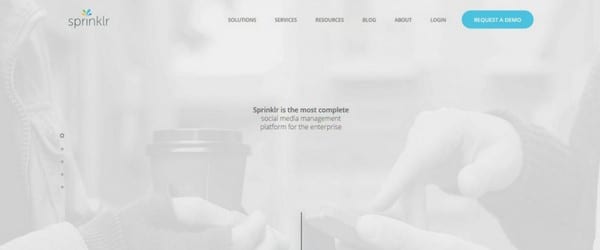 Sprinklr is an all-in-one tool for social media management and both organic and paid content promotion that integrates with CRM platforms like Salesforce, Microsoft Dynamics, and RightNow. You can use it for social listening as well as targeted segmentation for crafting both organic and paid campaigns. It also delivers comprehensive reporting, and it provides a single pane of glass portal for everything from posting content on WordPress to handling support tickets on Zendesk.
4. Meet Edgar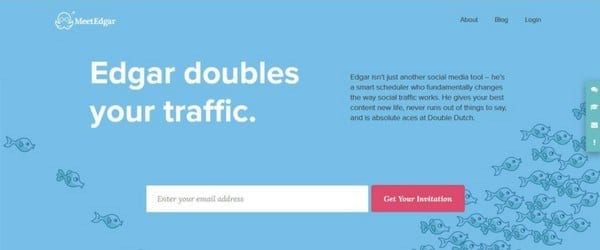 If you run a smaller company with a tighter budget, Meet Edgar can make a big difference for as little as $49 per month. It enables you to build a content library within the system by importing content from your RSS feed and more, making it simple to promote existing content multiple times for maximum engagement.
Tools That Boost Content Sharing
You can craft perfect social content promotion campaigns based on social listening, past performance, and identification of trends, but you need your followers to do some of the work for you. These two social media tools will help.
5. ShareThis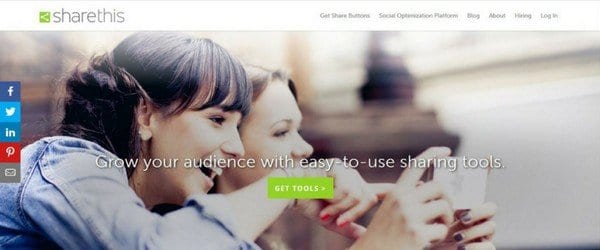 ShareThis offers free buttons that you can add to content that will immediately share links to a reader's social media feeds. Where ShareThis offers real value is through its Social Optimization Platform, which A/B tests your social media posts to determine which ones get more engagement. So for the same piece of content, you can create multiple posts, and then you can promote the one that gets the most organic engagement. You can also learn, over time, which posts get the most engagement from your followers using data instead of gut instinct.
6. Mailshake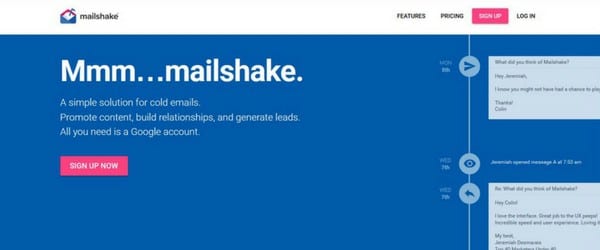 Not everyone has the budget for big partnerships with influencers, but you can still fish for influencer shares by shouting out to them through Mailshake. It  generates personalized email templates you can send out to build relationships and generate new leads. Reach out to influencers quickly and boost promotional outreach by letting them know you mentioned them, and ask for the share.
After you've begun outreach, Mailshake helps you monitor data and stats about how many opened your outreach emails, who replied, and more.
Building a Follower Army
By combining ongoing social engagement, organic and paid content promotion, and assists from your communities and from influencers, you can get more social media engagement for your content.
If you need a content promotion strategy that can rocket your organic and paid reach into the stratosphere, talk to an expert at Digital Current.