Search engine optimization is one of the most essential marketing functions to help drive qualified visitors to your website on a regular basis, but unfortunately many marketers and business owners make the mistake of thinking of SEO within a silo.
SEO is not a channel that should be thought about independently but instead incorporated extensively across your other marketing efforts to help better achieve long-lasting, quality results.
There are many marketing channels that offer benefits SEO cannot, which is why it's important to integrate them properly to save your business much needed time, money, and resources.
As an important part of your overall marketing mix, SEO helps your organization reach its target audience as they're browsing for what your business offers and helps provide a variety of other benefits including:
Driving quality traffic to your content and product offerings
Increasing the visibility, trust, and credibility of your brand over time
Building a stronger inbound link profile for your business
Generating sales from new and existing customers alike online and offline
Multiplying your impact with content and social media while remaining cost-effective
Convincing skeptics about the quality of your company's products and services
Take a step back from your marketing and understand how each of your channels best complements one another to help conserve resources and generate results, especially when it comes to the execution of your SEO.
Here are seven ways to better integrate your SEO with your other marketing channels.
1. Set Up an SEO-friendly Blog
A blog should be the content hub for most businesses, since it can be a resource to customers, a home for various types of content, and a place to cover topics related to your offerings that don't have an ideal place to live anywhere else on your website.
When crafting a blog post, make sure the subjects covered tie in to not only the interests of your audiences but naturally include some of the key phrases your customers are using to find your offerings in the search engines.
This includes setting up a proper title tag, meta description, URL, headers, proper length of content, internal linking and more with each blog post. By doing so, you're ensuring that your blog content is not only a source of educational material for your audience, but optimized to drive results from the search engines as well.
2. Social Media Can Fuel SEO
Social media and SEO are heavily connected, which is why it's important to understand how your social activities impact the results that come up for relevant searches in the search engines and vice versa.
As your business establishes an essentials checklist for social media, understand that the content shared on each of your channels publically will likely be indexed within the search results and potentially be a person's first interaction with your business.
Every post your business shares should tie back to the buckets of topics you've identified as being of interest to your customer profiles to ensure all your social activity ties back to the audience you're trying to reach and engage.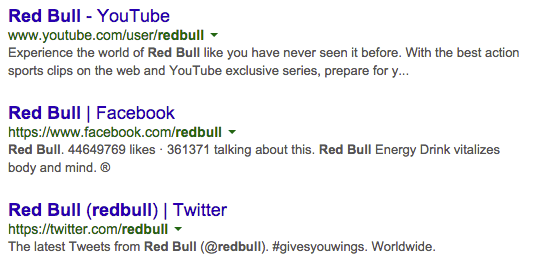 Not to mention, when searching for most businesses by brand name, the first page of results typically lists their website and their most active social channels.
Understand that these social channels are likely the first interaction or one of the first couple of interactions a person has with your business from the search engines, which will greatly impact their impression of your company.
Regardless of the changes Google+ experiences, using it as a business tool is vital to reaching a new audience active on the social network, but more importantly it ties your social content to the search results since the social channel is strongly tied to Google's other offerings, including search.
3. Synch PR and SEO
As your PR team generates more coverage for your business and continues to craft the public image of your organization, it's important to craft your PR efforts with link building and keyword choice in mind.
The links and visibility your press coverage affords your business are invaluable, but they can often present even more benefits to your organization as long as everyone involved with the process on your end knows to vary the links generated to your company across different pages on your website and with a few different keywords related to what your business does best.
A majority of the links your business will generate over time will be of your brand name and lead to your homepage, which certainly isn't a bad thing.
However, a little coordination in terms of variety of pages linked to and keywords used from the coverage of your business can help create a more diversified link portfolio, which is essential to driving quality rankings with the search engines.
4. Link Building for 2014
Link building for SEO has changed dramatically in recent years, but what hasn't changed is how important it is to incorporate link building across business functions, departments, and marketing channels.
To start effectively approaching link building in 2014, analyze what your competitors are doing and how the pages on your website have performed when it comes to generating links to your offerings in the past.
Use this research to influence what types of content to create and what will likely resonate for your business on social media when distributing this content. Ideally, this content will drive interest in your business, engagement on social media, and inbound links to your resources.
Another strategy for driving links to your website is by including the insights of organizations, influencers, experts, and partners from your community directly within your content published on your website.
By including their input, you're helping improve the chances of them not only sharing your content with their network but also the likelihood that they'll link to that piece of content or your other content in the future.
5. Optimize Your Content Marketing
One of the best ways to create content of interest to your audience is to really understand a customer's path across the sales funnel from their very first interaction with your business all the way to becoming a loyal customer.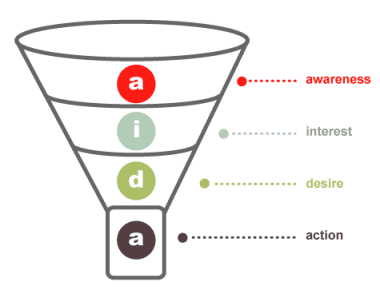 Once your business understands this funnel, it's then time to create content to suit a person's unique needs at that particular stage, whether that requires them reading an infographic from your business, watching a video, or consuming whatever other form of content.
Tie your SEO efforts with this process by identifying the different searches a prospect might be making at each stage of the funnel. With these keyword phrases in mind, create content to answer potential questions and educate and best match the needs of your audience at each stage based on the data provided by your audience's search habits.
6. Coordinate SEM and SEO
Search engine marketing, or SEM, is when your business pays to advertise at the top of the search results for certain keyword phrases, which is also known as paid search. When it comes to synching your efforts with SEM and SEO, it comes down to coordinating data and regularly communicating goals.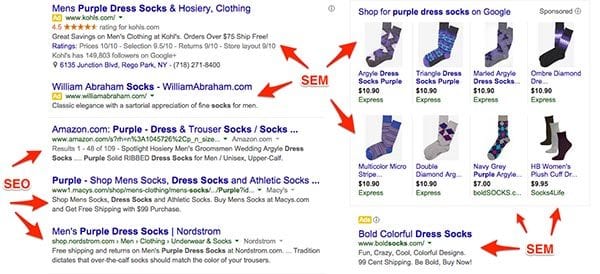 The data collected from your successes and failures with paid search can help better inform the keyword phrases you're optimizing for with SEO, which increases the likelihood that these phrases will drive results.
SEM and SEO should be working toward the same goals, complementing one another to ensure landing pages, keyword choices, and messaging are overlapping to provide your audience with one cohesive experience.
7. Community Building Presents SEO Opportunities
Building a community around your brand online is critical for the growth of your business, which should always be tied to your ongoing SEO to ensure this growth is long-term.
When it comes to cultivating a community, comment on the blogs of others in your industry to spur worthwhile discussions while also driving some limited SEO link value back to your website.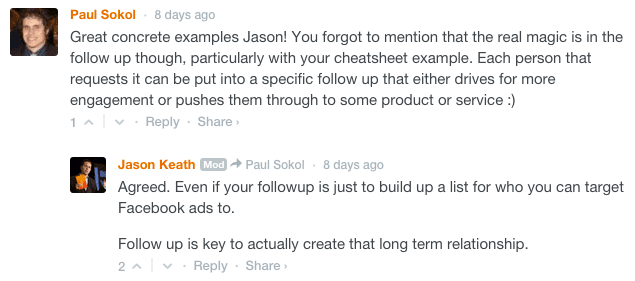 Link to high-quality resources from authority websites in your industry to provide more in-depth insights for your audience consuming your content, while also creating goodwill between your organization and the company your content links to.
This can help put your company on the radar of others in your vertical and help generate more links to your offerings, therefore increasing the inbound links to your properties and slowly raising your search rankings.
Write mini-blog posts for your Google+ posts and for your descriptions on your YouTube videos to provide a better experience for your audience members on both channels while also better optimizing each type of content for ranking in the search engines.
Experiment with the use of expert roundup blog posts to establish relationships with influencers in your industry and create a powerful resource for your audience, which also helps drive additional social sharing and inbound links to your website at the same time.
These are just a few of the many techniques your business can use to coordinate the growth of your community while also expanding your visibility in the search engines at the same time.
How has your business been approaching your SEO needs to date? In your experience, what channels drive the most results from coordinating effectively with SEO? Share in the comments below!
Images courtesy of Business 2 Community.
Start Building Your SEO Foundation
SEO is the backbone of any digital marketing strategy. Digital Current's team of SEO experts understand how to integrate SEO into your existing digital marketing channels, helping you maximize their potential to convert potential customers into real leads.
Begin Building Your SEO Foundation NOW!