Learn how to more efficiently craft high-performing content and articles in less time to help build your backlink profile and rank higher in SERPs.
In this digital age, where cutthroat competition is the norm, high-performing content is what sets you apart. Not sure what that type of content is?
High-performing content isn't just good content. It's content that converts at a much higher rate because it's targeted, personalized, and written for your exact reader.
In other words, it's content that anticipates a need and consistently fills it. If you want to produce more content without sacrificing quality, read on for five ways to create high-performing content faster.
Why Creating Value-Rich Content Matters
There used to be a time when online visibility could be gamed through unscrupulous (black hat) SEO tactics. Because of this, the top spots on Google search results pages were populated by low-quality websites. As you may remember… most of those didn't offer anything of value to readers.
To counteract this, Google introduced the Google Penguin update in 2012, which heavily penalized these spam sites. The update also marked the introduction of Google's more content-focused search algorithm.
Websites with organic backlinks coming from high authority websites (i.e., sites known for putting out relevant and trustworthy content and well-entrenched in their specific niches) were pushed to the top of the rankings.
While the underworld of SEO scrambled, scrupulous marketers cheered as the search scene forever transformed.
This change makes value-based content more important than ever before. But many find that keeping up with the fast-paced world of online content creation overwhelming.
So how do you stay ahead without reducing the quality of your work? You put a plan in place.
Tips on Creating Quality Content Fast
For content makers and writers, the challenge is not only creating high-quality, valuable content but doing it in a timely fashion.
This isn't about quantity versus quality (an excellent, well-written, and thought-out article is infinitely better than hundreds of spammy ones).
What it is about is finding that balance between quality, consistency, and increased output.
Think about it…
When was the last time you generated a 2,000-word article in less than an hour? If you're anything like me, the answer is never. It takes time and energy to publish that type of article. And as writers, as SEO has changed over time, so have our practices.
It wasn't that long ago when long-form content was considered a bad idea. Since then, everyone from Kissmetrics to Search Engine Land has provided data to prove otherwise. Two-thousand+ words (and even upwards of 3,000) convert at a much higher rate.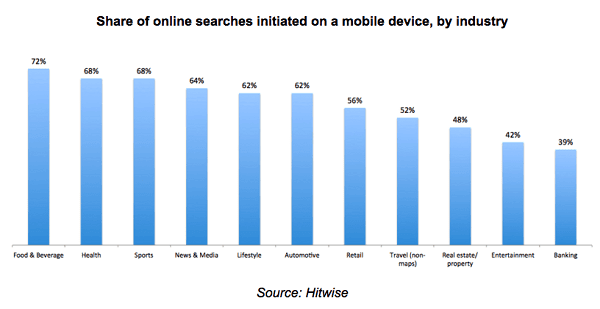 And it looks like our commitment to more in-depth articles will continue. Brian Honigman suggests that this will be a top focus of brands over the next year.
"To capture the attention of their audience, brands will continue to increase their investment in long-form content like creating video series, documentaries, books, courses, and more," says Honigman.
"I believe short-form content will still be widely utilized, but more often as a means to promote lengthier content types as an investment in these formats is a more effective way of building credibility and trust with consumers.
"The more time a person spends with a piece of content, the more likely they'll develop a memory of it and connection with a brand if reached consistently," adds Honigman.
Not surprisingly, brands are adopting a long-form strategy to increase reach and that "hard to earn" trust factor.
But it's one thing to verbally commit to long-form content knowing the SEO benefits. It's another altogether to actually get it done. The process alone can be daunting. Between your first draft, research, and countless edits, content creation for one article can stretch from five, six, seven, or even eight hours.
Thankfully there is a way to speed up the writing process without sacrificing quality. All it takes to create high-performing content faster is the right mindset, tools, and process.
1. Create a Blog Post 'Framework'
Have you ever found yourself in a situation where you know exactly what you want to write about, but you're not sure how to say it?
This happens to a lot of writers. It's easy to get caught up in your own tangled web of thoughts and ideas. Before you know it, you've over-analyzed your topic, the research it will require, and the know-how necessary to get that final piece of content out into the world.
In an article from the Oxford University Press, Olha Madylus found 13 required skills to produce quality content:
Correct grammar
Range of vocabulary
Accurate punctuation
Correct layout
Correct register
Accurate spelling
Good range of sentence structures
Linking
Imagination
Planning
Drafting
Proofreading
Communication
Do you have all 13? Probably not… That makes putting a process and system in place critical. This is where a blog post framework comes into play.
Don't worry about answering questions like these:
What exactly is the point I'm trying to make here?
What keywords should I be optimizing for?
Who is this post's intended audience?
You've answered these questions before you write one word. Find that hard to believe? Let me show you how it works.
The blog post framework is a guide that will help you plan and write future posts with ease. It will prevent your writing from feeling like a runaway train or one with no beginning, end, or middle. (I know we've all read those pointless wanderings.)
So take a step back, think your post through, and give it the structure and purpose it deserves.
Here's the blog post framework we use at Post Planner to ensure we're writing for the right reader.
Intent: Begin with the intent of your reader. In other words, what would they actually type into Google when searching for your topic? E.g., "What are some overlooked but effective social media marketing tactics?"
Topic/Keywords: Your intent flows into your keyword research. Once you know what people are looking for when searching for your business, you will translate those into relevant search terms. Why is this important?Google is working to understand the true intent of a search and then provide the best response. I'm sure you've seen this at work. As soon as you begin to type, Google will predict what you're looking for. These predictive results are a great place to see what others are looking to "know" about your topic.Try searching for something like, "what is social media marketing" and you'll see what I mean.
How This Post Helps Your Reader: What struggle are you solving? E.g., it will explore a few "unorthodox" and commonly ignored marketing tactics that are remarkably effective at attracting customers.
SEO/Social Headlines: The SEO headline is created with search and your audience's intent in mind. E.g., "Top 10 Frequently Overlooked Social Media Marketing Tactic." The social headline is designed to generate engagement. E.g., "10 Mind-Blowing Social Media Marketing Tactics You Haven't Tried (But Should)."
SEO Meta Description: This will bring further clarity to the purpose of your post. What's the key takeaway? What problem will you solve for the reader by the time they're done? E.g., "Want to add a bit of spice to your social media marketing campaigns? Try out these 10 commonly overlooked tactics that not a lot of people know about."
Keyword Variations: As you work through your intent-based keyword research, what words or phrases do you find your audience using? Add those in throughout your post in a natural and organic way (e.g., social media marketing tips, social media strategies).
This is an example of what that looks like.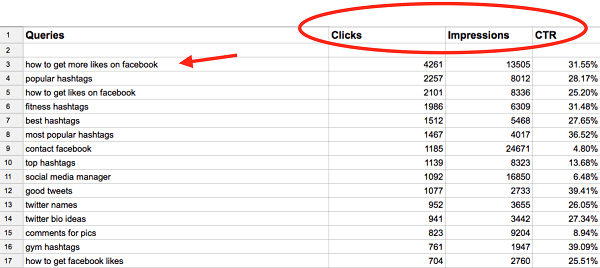 To do this, create a Google Sheet to outline each step above. Make sure it's done prior to writing one word of your next post.
Then begin to iterate. Add your own fields as the process evolves or based on the particular needs of your blog. The important thing here is to create a structure around your blog post ideas so that when inspiration strikes — you're ready!
2. Break Down Your Writing To-Dos
Breaking down your writing to-dos will simplify your process. It will also you free up to focus on your words and using them to fill a need within your reader.
And that, says Ann Handley, is an important quality of good writing. "Good writing serves the reader, not the writer. It isn't indulgent."
"The reader doesn't turn the page because of a hunger to applaud," says longtime writing teacher Don Murray. "Rather, good writing anticipates what questions readers will have as they read a piece, and (before they ask them) it answers them."
With that in mind, once you've put your blog framework together, use the checklist to break down the writing process.
Do Your Research
If you try to lump research, writing, and editing into one day — you'll find yourself burned out very fast. Instead, split up the time.
Do your initial research for supporting documentation like statistics, surveys, white papers, and case studies. Compile this information in your favorite tool (I use Google Docs), and leave it until you're ready to add the supporting documentation into your article.
Outline Your First Draft
Whatever topic you want to tackle, don't just let it sit inside your head. Get it out and down on paper.
This first draft isn't going to be a masterpiece. All you're looking to achieve is a culmination of your thoughts. And don't feel compelled to edit or spell check as you go. Throw out that perfectionist side and do one big brain dump without fixing a thing.
Not only is it a freeing feeling, but it will let your mind explore without the hindrance of over-analyzation. And if you're a visual thinker, you might try storyboarding your ideas and sequencing them through drawings or mind maps.
You can even try dictating your thoughts into an audio recorder (your phone or PC's built-in recorder will do) and transcribing them later on.
Google Docs, in particular, has a handy voice-typing feature that you can use if you don't want to transcribe your own recordings. Just open up a new document, go to Tools, and click on "Voice Typing." Press the microphone icon that pops up on your screen and your words will be transcribed as soon you speak.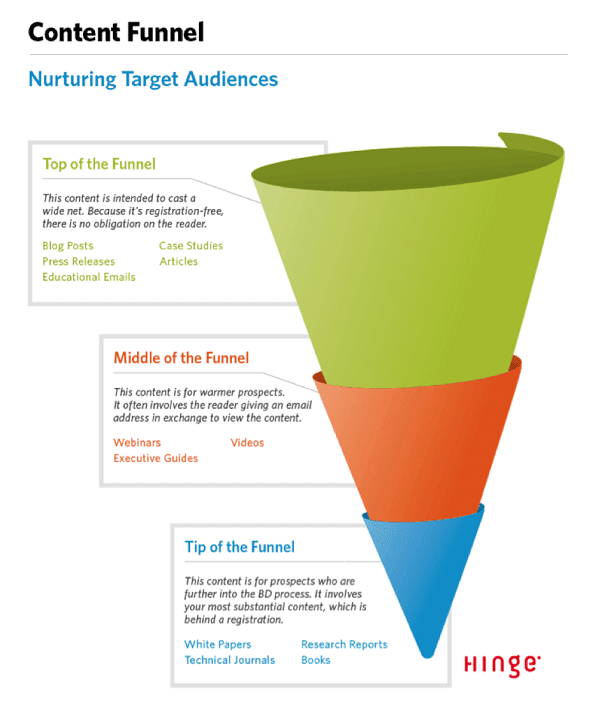 Work That Headline
Your headline is the gateway into your article. If it's boring, uninteresting, and dry — there's a good possibility no one will ever click that link.
On the other hand, if your headline is inspirational or aspirational, exciting or intriguing — you have a good chance that article will get clicked, liked, and shared.
One of my favorite tools for headline research is the Advanced Marketing Institutes Headlines Analyzer. Just add your headline, choose your category, and submit.
The tool will analyze your headline and determine the EMV score or emotional value of your headline.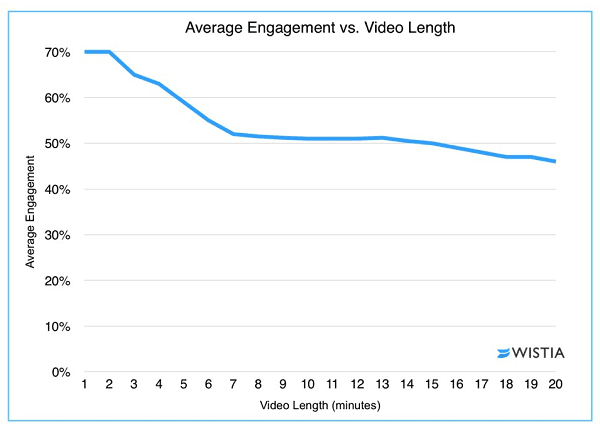 I've been testing for years and have found that a score between 50 and 70 performs better than any other. Test your headlines to find your sweet spot.
3. Tailor Your Language to Your Readers
Every demographic has a different reading level. This means that how easy or hard your content is to read can make or break the performance of it.
You can use a lot of free tools online to determine the readability of your posts. I've found the Hemingway App to be the most accurate way of finding the exact right words for your audience.
Hemingway takes into account the length and complexity of your sentences. It also reviews the general structure and phrasing. Plus, it's also a great automatic proofreader.
In general, a lot of audiences will react better to writing with a readability score of 6 or 7. Neil Patel is particularly known for using short and simple sentences on his blog. They're easy-to-read, especially among the Twitter-obsessed crowd.
But this isn't always the case. You might find your audience prefers literary, though pieces. They want longer, more complex sentences. The important thing is to know what your audience is looking for. Once you do, you can tailor the content of your posts.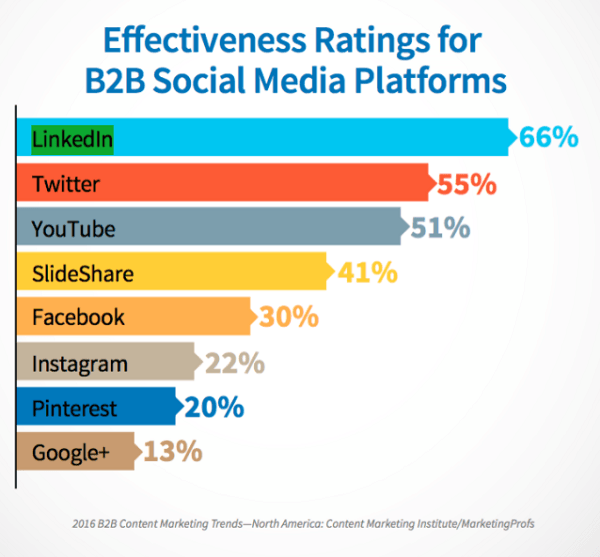 4. Jot Down Ideas on the Fly
Content ideas will pop up from out of nowhere. Whether you're sitting in the office or on the go, you need an easy way to record them. You also need a place that consolidates and manages your ideas for easy reference.
Take notes on your smartphone, or even better, use a journal or notebook to capture your thoughts. The key is to jot down these potential topics whenever (and wherever) they happen.
There have been many studies over the years that prove writing in longhand helps you retain the information better. I also find that it forces me to focus on the idea while preventing me from getting distracted.
Peg Fitzpatrick, co-author of "The Art of Social Media," suggests that you create a running list of content ideas.
"Having a running list of ideas helps me create content faster. I have a Trello board that I use to throw all my ideas on so I know I won't lose an important thought or forget which post I put it on. Using Trello on my phone and computer allows me to work on the go, and staying organized gives me the power to create more content faster."
And if you're on the web and inspired by an article, use an app to quickly save them. As you jot down your ideas, add a reminder of where to find the inspirational article. Pocket is my go-to, but Evernote Clipper is another popular option.
5. Take Your Writing Offline
There's no better way to create high-performing content faster than taking your writing offline. Dependent on your budget, there's everything from blog editors to word processors.
As a Mac user, I've enjoyed Marsedit for years. Its clean user interface gives me exactly what I need, minus a bunch of distracting bells and whistles.
If you're a Windows user, Windows Live Writer is a great solution.
And if you want to stick with the basics, Apple Pages or Microsoft Word will do the trick. The key is to keep off the internet and focus on your writing.
This will let you create high-performing content faster and far more efficiently.
Wrapping Up
As Sam Hurley recently pointed out, "Look at the interest in 'content marketing' over time, in comparison to 'link building' on Google Trends. Content is the new link building tool!"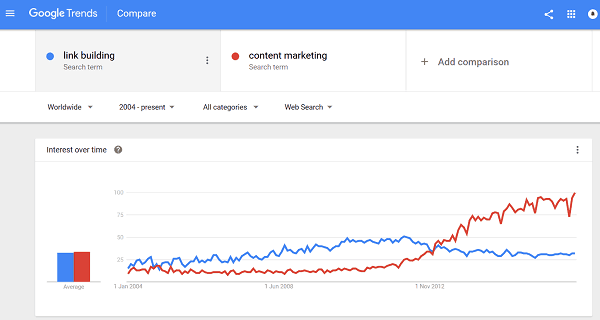 If you want to take advantage of the many benefits to high-performing content, you must make a commitment to it. Oftentimes, this means considering an agency to strategically execute on your most important content marketing initiatives.
There are plenty of distractions online, and this can be dangerous to you and the health of your business.
Add the five ideas above to your content marketing plan. Each one will help you create unique content that attracts, engages, and delights your online audience.