There are a million and one other "social media tool" roundup posts — so I wanted to bring a completely fresh (and extraordinary) offering to the table.
Piqued your interest?
Not only are the following pieces of digital kit some of the best social tools around. Not only should you experiment with each. Not only do they hold the power to spectacularly scale your efforts…
…But their CEOs have additionally provided their respected opinions on the future of social media marketing.
This definitely isn't your typical roundup post, witnessed elsewhere!
Use these four fantastic Social Media tools to enhance, expand, and organize your brand's social strategy; rocketing performance and productivity.
And of course: Take heed of their CEO's predictions.
They are the remarkable minds who built, led, and propelled these world-class brands. We salute!
'Awesome for All' Social Media Tools
This fresh, sleek, and free Chrome extension was recently (and thankfully) brought to my attention by a friend of mine, Konstantine Gegeshidze.
Zest lives up to its name with its beautiful, intuitive dashboard that provides superb UX.
This brand's purpose is to put a stop to all the time wasted scouring through mediocre content!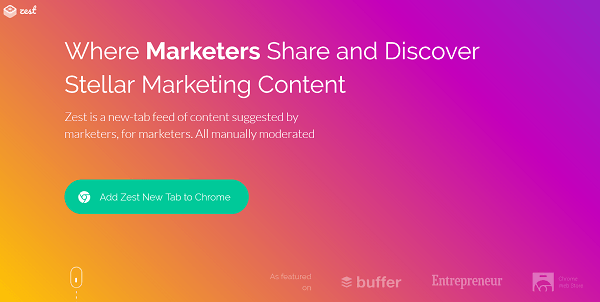 Anybody who curates content as part of their social strategy (which, you certainly should be) will understand the pain and frustration of clicking juicy headlines that create big hopes — only to leave you feeling betrayed and annoyed by the quality of content that may follow…
It happens frequently in today's world of mass content deployment and paid-per-click business models!
[NOTE: Content Curation = The identification, collection, and sharing of others' content.]
Well, the team at Zest have a super-strict review process — which means any content that is submitted and makes it through onto the platform (potentially seen by thousands at any time) — must be absolutely awesome.
No mediocrity slips through the net here!
How Does Zest Scale Your Marketing?
It gains increased visibility for your content.
Saves HEAPS of time otherwise spent searching for shareworthy social media material — and you can share to your favorite social network in a single click.
The tightly-knit community includes influencers and top brands, which means:

Greater chance of your content reaching new, larger audiences
and
Possibilities of connections and partnerships otherwise not within reach.
As a content marketer, brand, or influencer: If you want to give your qualified content some additional exposure on Zest, contact the team directly and they will provide further info!
Results are pretty sweet.

CEO's Headline Prediction:
"Social media networks and messaging apps will collide, merge, then takeover all marketing channels."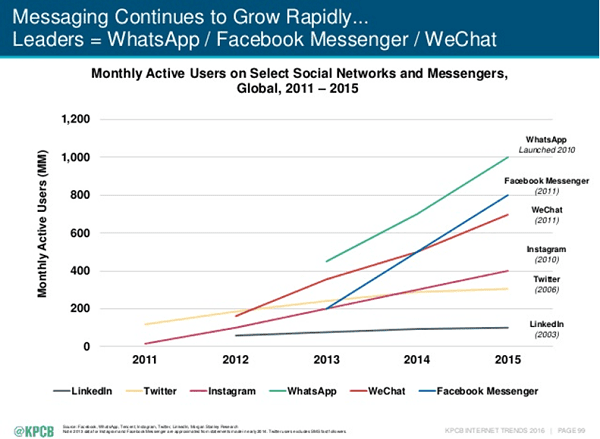 "The trend is clear: People increasingly favor the use of private apps like WhatsApp and Facebook Messenger, rather than socializing on public social networks like Twitter and LinkedIn.
While these messaging apps are gaining even more momentum, social networks do everything they can to control this trend, right?
For instance, Facebook acquired WhatsApp. Snapchat was born with this fundamental idea of merged social networking based on ad-hoc communications…
These fast-growing trends will eventually merge and become a dominant weapon in the marketer's toolbox.
Two brief examples:
E-commerce: With geofencing, messaging apps gained an unprecedented power. Combine this hyper-local power with social preferences and users activities — and you have yourself a monstrous, all-in-one app that serves the most relevant products for you — all while strolling through the mall.
Onboarding: We already witness chatbots acting as the perfect onboarders, particularly when signing up to SaaS products. These bots have all our social data to hand, in order to perfectly customize and personalize their messages to us throughout the entire onboarding process."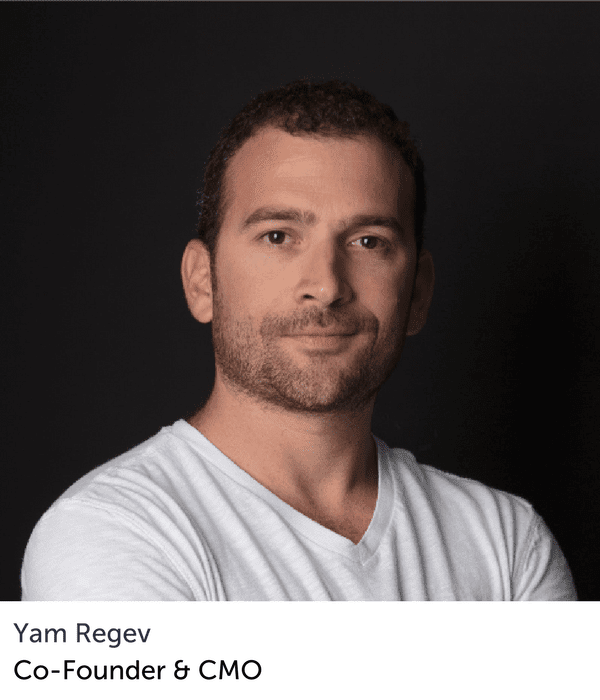 It's easy to miss a ton of online opportunities for your business. Really easy.
Brand24 transforms this situation!
Using this sophisticated tool, you will never need to manually search for mentions of your name, brand name, or in fact, any possible topic of your choice…ever again.
If you're not currently monitoring such discussions or brand signals, now is definitely the time to start.
I have built many solid connections through keeping my ear to the floor and knowing exactly who is sparking buzz around my brand.
This stunning software listens in real time across the entire public web — including social
media, of course!
Not only that: It's all compiled in an elegant dashboard for you to dip in and out, with full customization so you only see the metrics and mentions that matter to your business.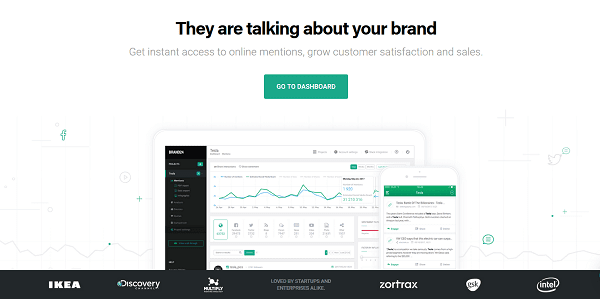 You are able to set up tailored email alerts and the tool even analyzes discussion volume so you can spot sudden problematic and/or negative sentiment!
What's more: You can start to use it for free.
Do you really need any further convincing?
The likes of IKEA, Intel, and 100,000 other companies didn't. But just in case you do:
How Does Brand24 Scale Your Marketing?
It allows you to keep your finger constantly on your industry pulse across millions of websites, without always being on the lookout.
Not only can you capture positive brand vibes in order to maximize PR and/or link building opportunities for SEO, but also rapidly intercept any negative feedback or discussion which may otherwise fly under your radar.
Create highly-customized alerts for clients, competitor terms, hashtags, and mentions to capitalize on situations at any given time.
Sort your mentions by influence score and build relationships with those who have taken the time to spread word about your business.
Generate vibrant, visual representations of data for succinct reporting in just a couple of clicks.
It doesn't matter if you have 50 monthly mentions or 50,000! Brand24 will filter and alert as you desire! Check it out now.
CEO's Headline Prediction:
"Social media marketers will be using more and more analytics to understand and optimize the traffic they get through various social networks.
"Since social media managers will become co-responsible for sales, you will see them setting up sales funnels, which describe a process of leading customers through when purchasing products.
They will not only look for new ways of finding and engaging communities, but will focus on optimizing the traffic they already have by personalization, simplification, and overall UX improvement.
In other words, data analysis will become much more prominent part of social media marketing."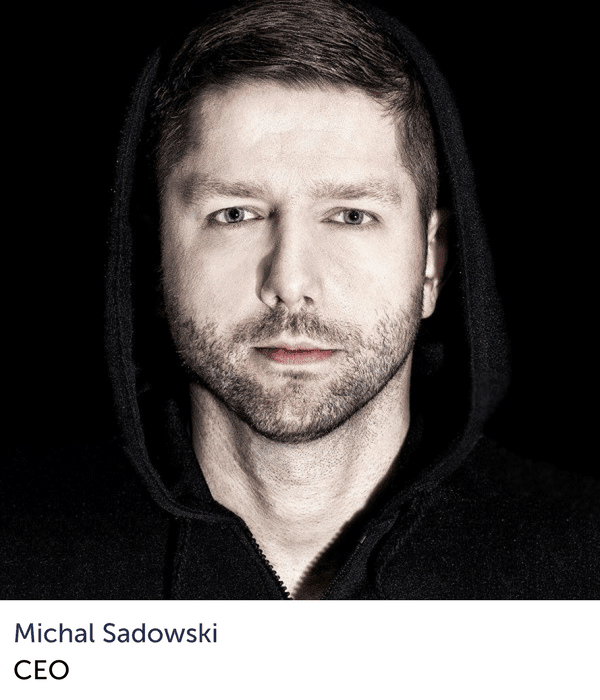 I also wish to give Magda Urbaniak a shoutout, for being super-helpful!
An acclaimed solution for management of the top social networks; AgoraPulse is also one of the most affordable tools out there!
Coupled with generous pricing, the team is consistently praised for ease of use, plus outstanding customer service, and satisfaction…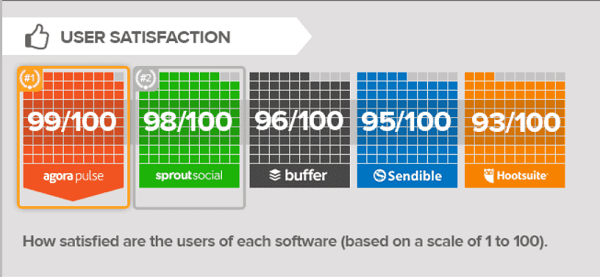 Seriously, these guys rock and their tool is everywhere.
Brands like Volkswagen, Nivea, Pepsi, and McDonalds use AgoraPulse!
Perfect for small businesses and larger brands alike; you are able to swiftly schedule, handle, and respond to all content posted to every social platform, effortlessly.
A really funky feature is the inbox zero tool — which means you will never miss any tweet, comment, or direct message. Ever again.
Your team can quickly navigate to see what's been opened and/or answered to ensure no brand promoters are left in the dark…and there's also an "assign" option to enable internal delegation.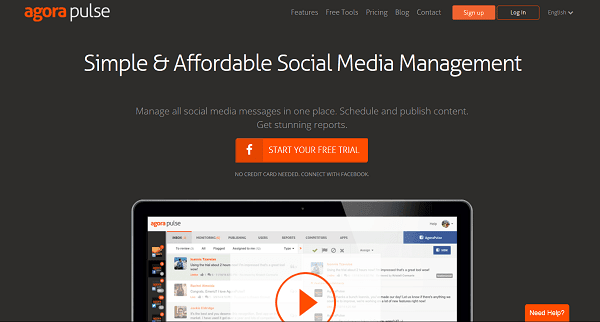 How Does AgoraPulse Scale Your Marketing?
Your favorite social networks and post scheduling all managed in one awesome, time-saving hub.
Know your top interactors at a glance with visual indicators — including colorful badges and audience categorizations.
All your conversations are stored, so there's no need to sift through countless updates and responses trying to identify what's already been discussed.
Easily identify your best-performing content in order to repurpose and enhance — AgoraPulse provides relevant, to-the-point metrics and reports.
Easy-to-use social contest functionality and CRM tools allow for the creation of fun competitions that generate leads and build robust user profiles over time (for further nurturing).
You can try a free trial today!
If you would like even more juicy details — get in touch with the team via their live chat to discover just how friendly and "human" they are.
CEO's Headline Prediction:
"Social media tools need to radically evolve to allow meaningful personal connections and engagement at scale.
"Social media is and has always been about the people, the personal connections, and the engagement.
Unfortunately, social media marketing these days seems to (still) be more about broadcasting and automation. It will be bad in the long run, both for the industry and the businesses trying to leverage social media to grow.
Broadcasting looks like advertising; this is less and less effective and makes users ignore businesses on social media. Automation is even worse; it makes us all sound like robots and can be spotted from a mile away.
The social media tools need to radically evolve to allow meaningful personal connections and engagement at scale. "Meaningful" and "at scale" are the key here.
This is the only way social media marketing can lead to success.
We're working hard on this."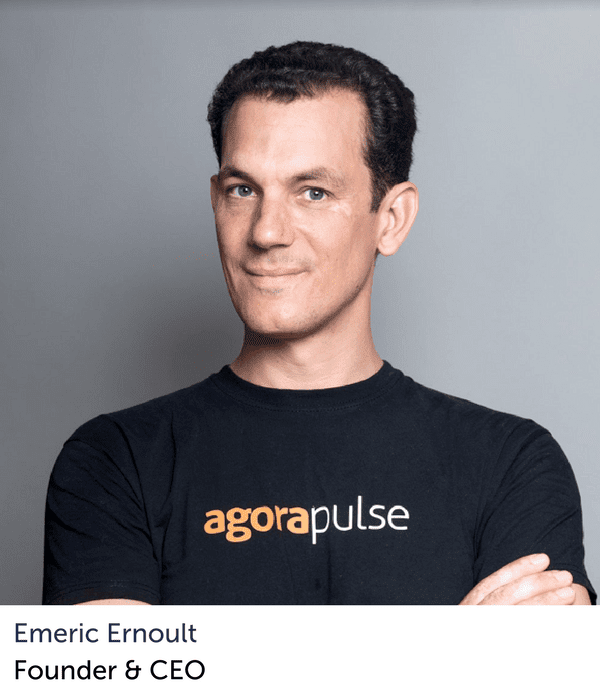 This cool tool specializes in maximizing the return on your social content…
How? By allowing you to easily re-post your evergreen content again, and again, and again!
This is something I get asked about…a lot.
And YES. You should definitely send out evergreen content to your social channels, repeatedly!
The social space is so vast, not everybody sees your content when you just post once and are done with it…
You just need to do it in a way that is clever and, equally, sensible.
Do what the brand suggests: Meet Edgar (your very own sociable octopus)!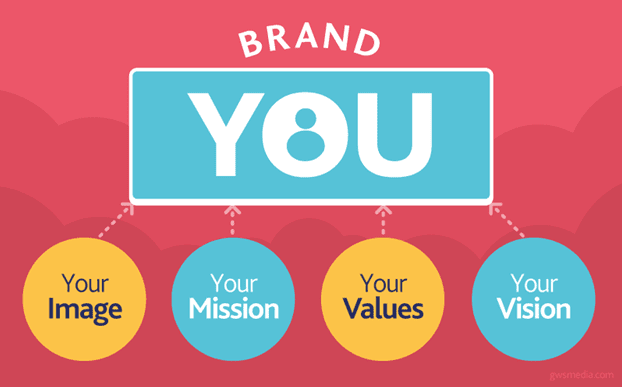 Never run out of content on Twitter, LinkedIn, or Facebook again with this superb scheduling tool that constantly recycles your best material, as you wish.
The team's research has found regular use of Edgar actually shaves more than eight hours per week off the valuable, ever-shrinking time marketers have at their disposal.
The clean UI is extremely simple yet effective. You will pick it up in a jiffy!
How Does MeetEdgar Scale Your Marketing?
No content is wasted — all posts inserted into the tool are scheduled on repeat so as to make the absolute most out of their shelf life, without further manual action.
Set expiration dates on content that may go out of date at certain times — no need to worry about manually pushing stop/start.
Categorize all content by name and color for fast navigation and editing — also great for larger teams.
Utilize the Edgar browser extension to quickly schedule owned and curated content.
Gain more traffic to your website via repeated posts — that means increased exposure and potentially sales, without any extra work.
Edgar is a very user-friendly tool, offering to take care of your important social tasks that would otherwise become pretty monotonous! I'm sure you wouldn't like to sit there manually posting the same content each month.
Try Edgar completely free for 14 days! Why wouldn't you?
CEO's Headline Prediction:
"Over the next few years, I think we're going to see social media marketers (for a lot of smaller, more independent businesses) really embrace the repetition-based strategies that have been successful for bigger companies.
"A lot of small businesses are wary about sharing the same thing on social media more than once, because they think it's going to annoy their audience. You look at most big companies, though — places like the New York Times or BuzzFeed, for example — they're sharing the same content again and again, because they know that not everyone is on social media all the time. And it works!
I've seen a lot of social media marketers start embracing this just over the past couple of years, and I think more people are catching on all the time. Pretty soon, it'll be standard operating procedure for anyone who produces content for the web."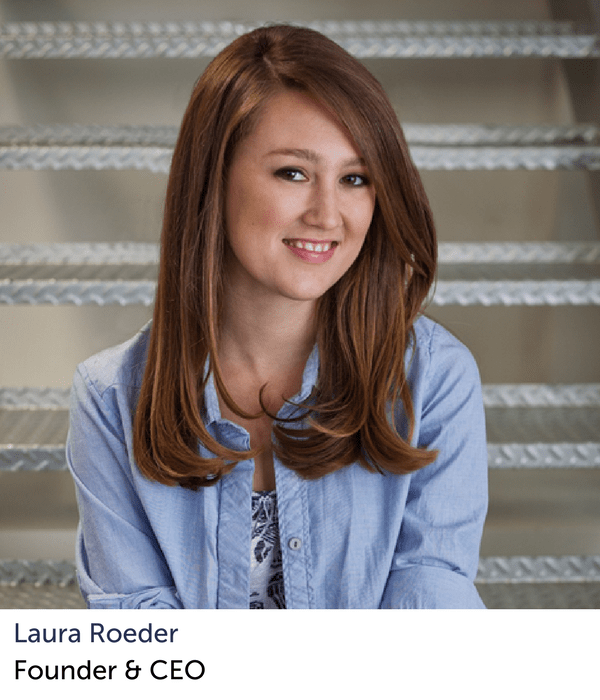 And My Social Media Marketing Prediction?
In harmony with remarkable content marketing, social media will become the staple for most businesses and their respective workforce — particularly senior members, with a view to enhancing their personal brand presence (ultimately to assist sales).
As younger generations gradually take place of the older, social media marketing will begin to get taken seriously by the remainder of businesses that still fail to realize the significance of this incredible channel.
This potentially means huge digital transformation for many; 2016 Google research suggests 50 percent of small U.S.-based businesses are still run without a website, suggesting a sizeable lack of knowledge with regards to online marketing.
Despite this surprising stat, the world is rife with mobile technology — the stereotypical millennial and Generation Z demographic could be said to expect everything "live," immediate, personalized, and delivered with excellence due to this expectation often being met by established brands.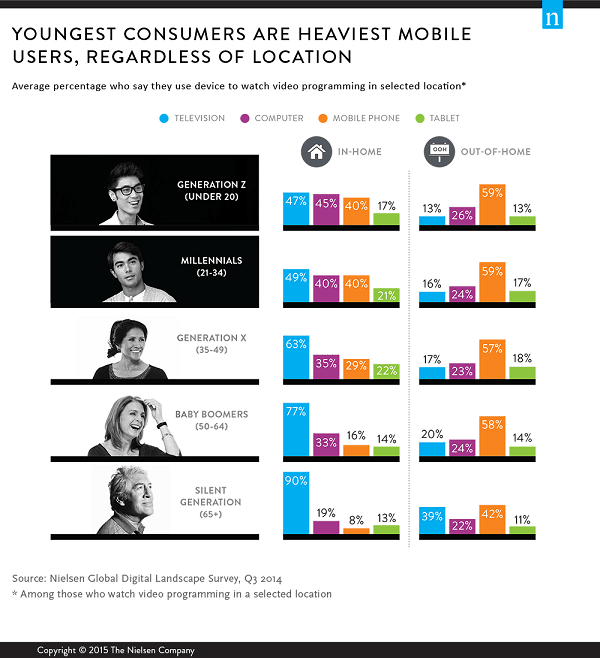 Plus: These generations are very-much immersed in the ever-evolving social landscape.
This is a time when we are witnessing digital addiction. The term was unheard of just a few years ago…
Echoing a selection of the brands' CEO input above; private social media/chat apps will really take hold during the next few years, as will advertising on such platforms.
Speaking of advertising: The fully-automated social accounts we typically witness day-to-day will not be tolerated in the near future. These brands and leaders won't be followed intently unless they actively engage with the community that currently supports them so well…
There are too many awesome interactors out there to follow, instead!
Apply automation + "human" strategies evenly, tastefully, and tactically.
Social media is fundamentally, a two-way channel.
The bottom line: If you're not genuinely embracing social media to produce leads, sales, and brand love — your competition will be, sooner or later!
Wrap-Up
There you have it — a little social snippet from me, sheer wisdom from several respected CEOs, and an assortment of their super-fantastic social media tools to ignite your brand's digital presence!
No excuses remain. If you're not at least testing some of these fantastic creations, you're missing out.
One hundred percent manual labor simply isn't scalable (or feasible!) in a digitally-focused world.
As social media marketing progresses; we are all pushed to create more content, engage with more people and do both at a faster rate than ever before.
This is only achievable with the use of top-notch social media tools!
Now you are well-equipped: Discover exactly how to gain frequent leads on social media by following my seven core principles.
Enjoy!