The age-old debate — but times change. Here's exactly what you need to know in 2019 (& beyond) for maximum marketing efficiency & ROI.
It's one of the toughest choices for any growing business…
"Do we recruit an internal marketing team, or do we hire a marketing agency?"
You may have neither at the moment. Perhaps you already have one, while considering the other. Maybe you utilize both, while pondering consolidation…
Of course, inherent questions of such a big decision must first be considered — this guide will cover the most critical.
PLUS:
There are also certain trends and pitfalls to be aware of as we head further into 2019, and they are likely to influence your 'in-house VS agency' decision to a large extent.
Cutting through the noise and deciding what is right for your company is paramount.
For example, on the one hand, you might have heard that mega-brands like P&G (owners of Pampers, Ariel, Febreze etc.) recently decided to bring their $7.1Billion digital ad planning and buying in-house, with a view to saving costs — understandable for a company of such size, resource and flexibility.
On the flip side, you may be interested to know that US digital agencies are reportedly seeing continued, overall growth this year: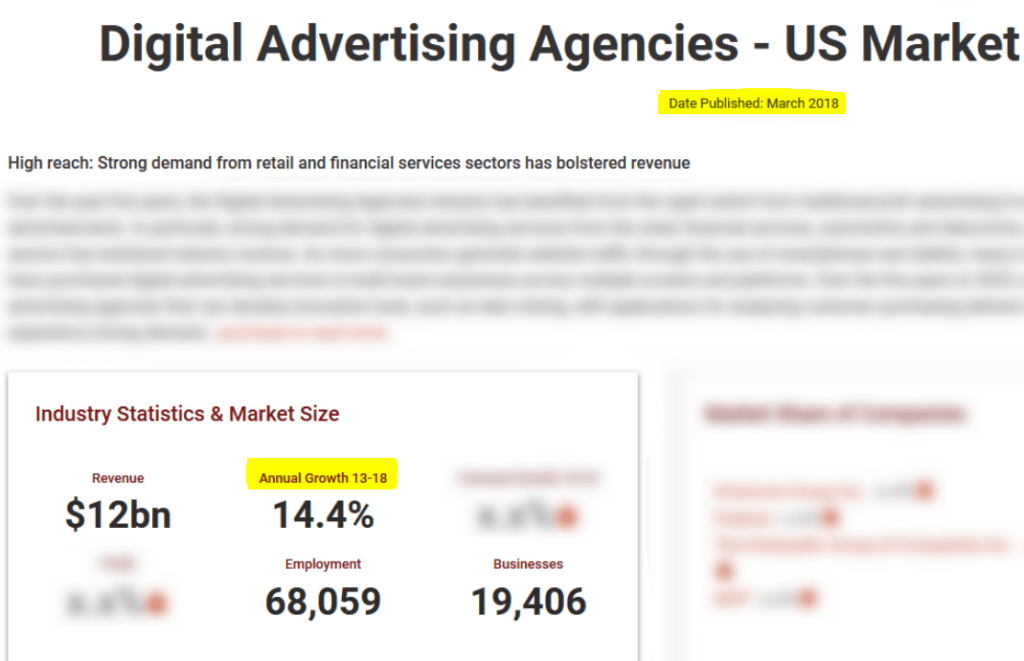 (Data Source: IBISWorld)
And there's more…
A separate study from AdAge indicates a similarly healthy upwards trend, following analysis of (an impressive) 600 US-based agencies. Results show digital marketing and media vendors are seeing a combined 7% increase in year-on-year revenue, totaling over $28Billion in 2017.
According to numerous pieces of research, it's clear that demand for agency partnerships is still prevalent:
"The agency route is becoming ever more popular. 89% of businesses consider access to contractors important to their success — with almost a quarter of them believing it's critical."

(Source: Marketing Envy via Mavenlink)
On that note (and casting behemoths like P&G aside), these trends refer to much more common financials that don't consist of multibillion-dollar marketing budgets.
For businesses allocating (or planning to allocate) $50K up to ~$1Million on marketing per annum and perhaps struggling to gain worthwhile ROI (or keep up with the shifting digital landscape), hiring an agency may be a top-of-mind priority for the chief execs at this point in time.
And this is a topic I can definitely help you explore.
As a brief intro: Across the span of almost a decade, I've been fortunate enough to drive in-house marketing for established brands (one of $1.3Billion+ annual revenue), in addition to experiencing agency-side roles and multiple agency collaborations (including the giant, globally-respected Carat), all the way through to running my own venture for the past 3+ years.
Digital Current (the very website you're on now) is a renowned U.S. agency that has a substantial track record in achieving results for A-list clients like Nickelodeon, Marriott Hotels and 1-800 Flowers.
Collectively, it's an eye-opening perception that aids the stats and research in this guide, to help you reach a well-informed decision.
Before we go any further: Marketing is now synonymous with digital marketing in 2019+.
You can safely presume we're primarily covering digital marketing here! ☺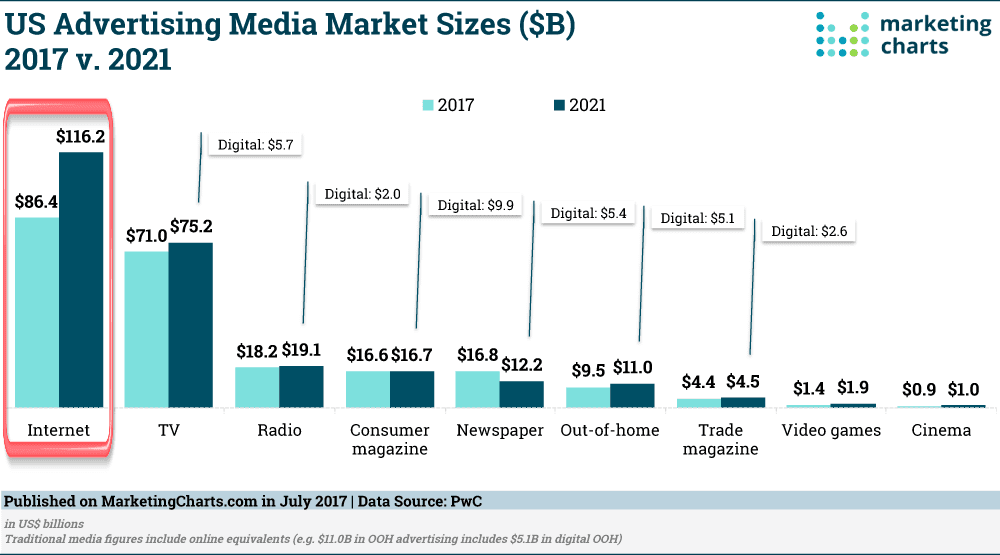 (Graph Source: MarketingCharts)
Let's dive into 3 major considerations you need to be aware of before publishing that job advert (or calling a digital agency).
Consideration #1: Realistic Costs & ROI
The biggest and most crucial, underpinning question!
"How much money can we potentially save, and how much could we gain?"
Everything ties back to this — and it's not a simple black and white scenario.
Digital marketing is ever-expanding; as the industry grows rapidly, so do the subset professions. It seems there is an endless amount of job roles to fill if you want truly robust marketing…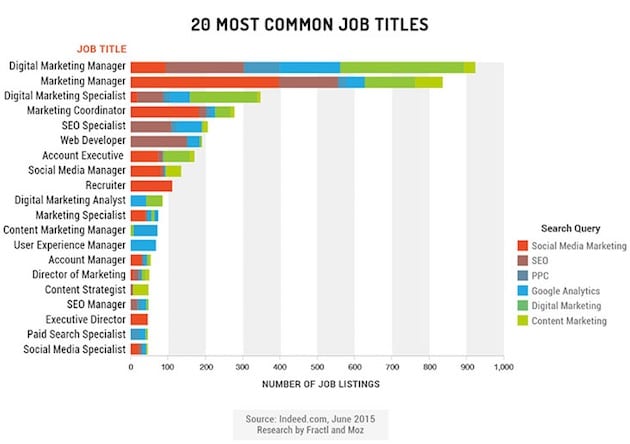 The list goes on. And this is (by far), the agencies' most attractive upper hand.
When you hire an agency, say bye to all the costs of hiring multiple full-time professionals, and hello to a pre-packaged team — on call as-and-when when you need them, and paid easily (without all the otherwise complex, cumulative employee costs).
THINK:
What company would have hired a dedicated Social Media Manager 15 years ago? How about a Chief Listening Officer, Conversion Optimization Specialist, Head of Marketing Analytics or Director of Content Marketing? Not many — yet now, a sizeable portion of these roles are essential to business success.
The best talent costs top dollar; along with its advantages, there are also many challenges when hiring an internal team (more on this later).
In this section, we're specifically looking at marketing costs and return — so here are a few core overheads to think about if you were to hire an extensive in-house team:
IN-HOUSE DIGITAL MARKETING TEAM [SALARY COSTS]
Note: These figures include a rounded blend of both up-to-date medians and averages stated on reputable research websites PayScale, Indeed and Glassdoor.
Digital Marketing Strategist: $59,000
Social Media Manager: $49,000
Content Marketing Manager: $64,000
Marketing Data Analyst: $56,000
Martech Manager: $94,000
Web Designer: $49,000
Web Developer: $58,000
SEO Manager: $66,000
Paid Search Manager: $62,000
Email Marketing Manager: $81,000
Conversion Optimization Specialist: $69,000
UX Specialist: $86,000
MONTHLY SALARY COST OF PROPOSED IN-HOUSE DIGITAL MARKETING TEAM: $66,083
[Excluding all other employee / in-house costs]
ANNUAL SALARY COST OF PROPOSED IN-HOUSE DIGITAL MARKETING TEAM: $793,000
[Excluding all other employee / in-house costs]
WOW. And that's without any of the actual paid search spend, marketing technology (martech), lower-level (+ higher-level) staff members, employee churn, taxes and insurances — or any training, bonuses and other perks.
Adding another +50% cost allowance to salaries is a safe bet to project 'hidden' overheads.

*Did you know?* For every hour worked, professional U.S. employees cost their employers almost $3 in supplemental pay / benefits.
Using an average total of 1,783 hours worked per year, this equates to an extra $5,349 per employee, per year.
*Did you know?* Each state in the U.S. demands varied levels of employee taxes?
For example, an employee in Arizona earning $55,000 per year would cost their employer another $4,000+ in taxes, each year.
Not to mention hiring costs (+ time), office space, furniture, equipment and employee development…
I even left out digital PR and customer experience positions!
All in-house costs considered, we're likely soaring into the $1Million+ realm thereafter.
When all is written down, it's easy to see how the expenses QUICKLY escalate — and if worst comes to absolute worst — sorrowfully cutting an agency due to inability to continue, is far easier than having to fire an employee because you can't afford their salary…
So, how about the costs of hiring a digital marketing agency?
HIRING A DIGITAL MARKETING AGENCY [TOTAL COSTS]
When you choose this method, you only pay for the time and/or project in hand.
On the contrary, full-time staff still get paid when they might not 'have much to do' / or perform at a low percentage of efficiency.
Let's take the average hourly rate of U.S. agencies (almost $223) and use a top-end $357 per hour, which is a +60% exaggeration.
Note: Hourly rate figures derived from this agency study carried by Credo, illustrated by Search Engine Journal. (The numbers at the bottom of the graph signify total staff per agency.)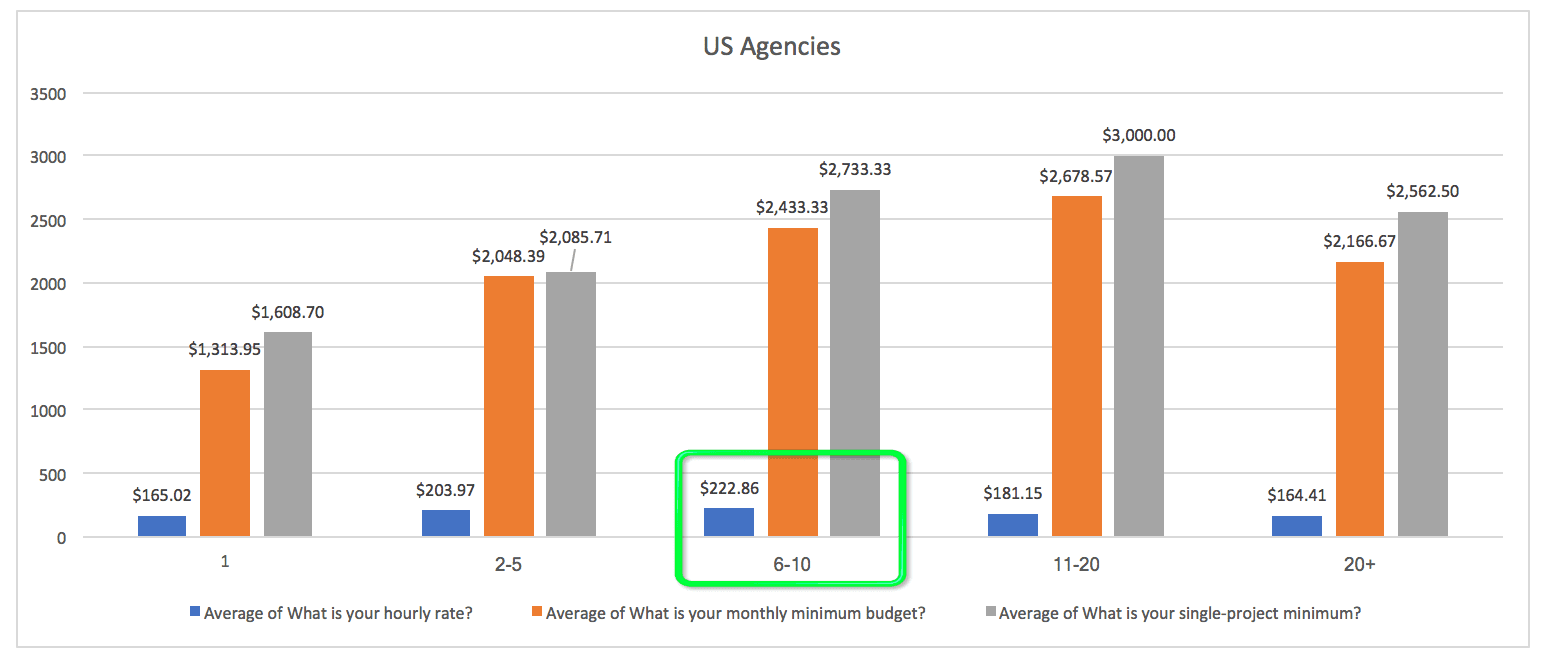 And, in addition to this head start given to the case for in-house marketing — we'll forget what would typically be a discounted monthly retainer or project fee for such an amount of hours — and consider total like-for-like costs of hiring an agency for the same amount of 'full-time' hours per month that a U.S. employee may work (1,783 / 12 = 149 hours per month).
Bear in mind that you pay for collective skills with an agency, and limited skills / efficiency for a single member of staff.
Along with the exaggerated agency costs, this is the reasoning for using one employee's total hours per month as a baseline.
+60% EXAGGERATED AGENCY COST PER MONTH: 149 x $357 = $53,193
[Including blown-up costing model]
+60% EXAGGERATED AGENCY COST PER YEAR: $53,193 x 12 = $638,316
[Including blown-up costing model]
To summarize:
ANNUAL SALARY COST OF IN-HOUSE MARKETING: $793,000
[Excluding all other employee / in-house costs]

ANNUAL COST OF AGENCY MARKETING: $638,316
[Including +60% exaggerated cost + blown-up costing model]
That's a notable difference of almost $155K per year, in the agencies' favor (despite huge deliberate skews)!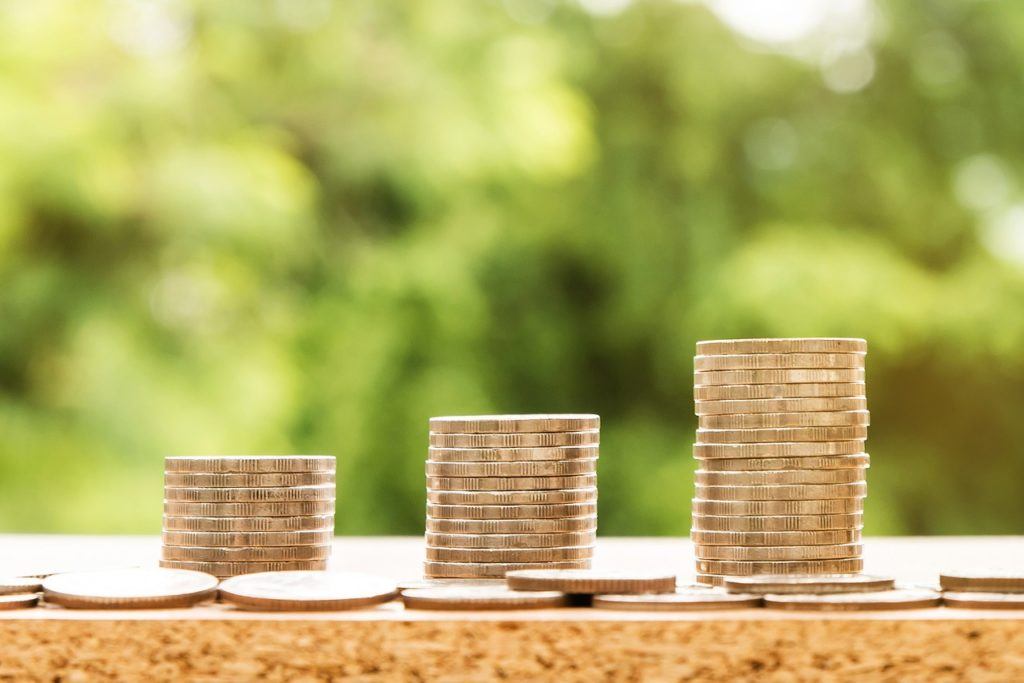 Let's consider a smaller in-house marketing team:
Digital Marketing Strategist: $59,000
Content Marketing Manager: $64,000
SEO Manager: $66,000
Paid Search Manager: $62,000
MONTHLY SALARY COST OF SMALLER IN-HOUSE DIGITAL MARKETING TEAM: $20,917
[Excluding all other employee / in-house costs]
ANNUAL SALARY COST OF SMALLER IN-HOUSE DIGITAL MARKETING TEAM: $251,000
[Excluding all other employee / in-house costs]
Now, the calculations for hiring an agency every month at the highest hourly rate found in the study — using only a 50% cut of required hours (roughly scaled, relative to the 66% smaller proposed in-house team):
AGENCY COST PER MONTH @ LESS HOURS: 75 x $223 = $16,725
[Including blown-up costing model]
AGENCY COST PER YEAR @ LESS HOURS: $16,725 x 12 = $200,700
[Including blown-up costing model]
Still a $51K annual difference, in the agencies' favor…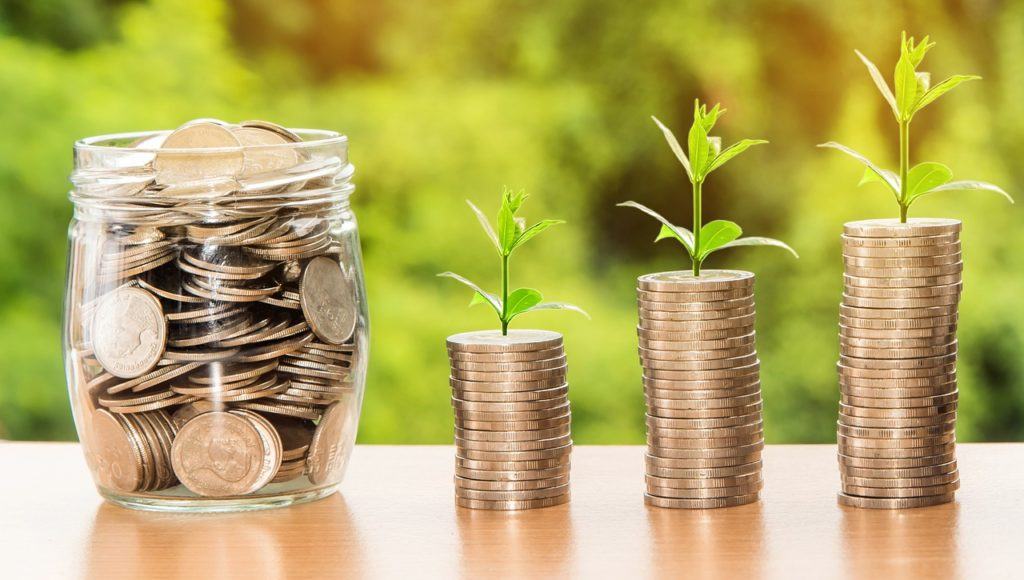 These totals are of course, theoretical and general — every unique situation and agency pricing system will differ — but the idea is to provide you with base costs and expanded horizons.
You could well require 75 hours per month for just one discipline; paid search, for example. Hiring an agency might then initially seem very expensive, using the same method of calculation above…
However, in this scenario:
You will actually be paying solely for 75 full hours, rather than the multitude of employee costs and limited efficiency
An agency may offer a retainer at a reduced price
You're not 'stuck' with an employee if the digital landscape shifts dramatically, rendering their skills almost inapplicable
You avoid the potential costs of a 'bad hire' — reported to be between $25-$50K
And, most notably:
Paying a larger agency is comparable to hiring 5 PPC specialist employees — you gain 3-5 experienced heads working 100% on your projects, for the price of 1 employee
You can imagine the vast difference in total costs / value, using this concept of calculation!
REMEMBER: Bigger agencies also have all the tools and specialties at your disposal on a rented basis, only when you need them. With the right agency, you will never pay for what you don't use (including time).
It's an entirely different scenario when recruiting an in-house team and buying everything yourself; there's no on / off switch.
CALCULATING ROI
Marketing spend is only a part of the mix — your return on investment is what really matters. When a healthy return is gained, it doesn't really matter how much you spend…
Due to the infinite variables, there is no sweeping formula I can provide that will magically compare the ROI of agencies VS in-house marketing teams, although we can consider the following:
(Good) agency teams are naturally pressured to perform in a given timeframe — it's their reputation and growth at stake, and they know proving ROI is essential for every project
Employees can become comfortable in-house or lack necessary skills, especially in larger teams where it's not always feasible to pin accountability on one person per project — this leads to reduced ROI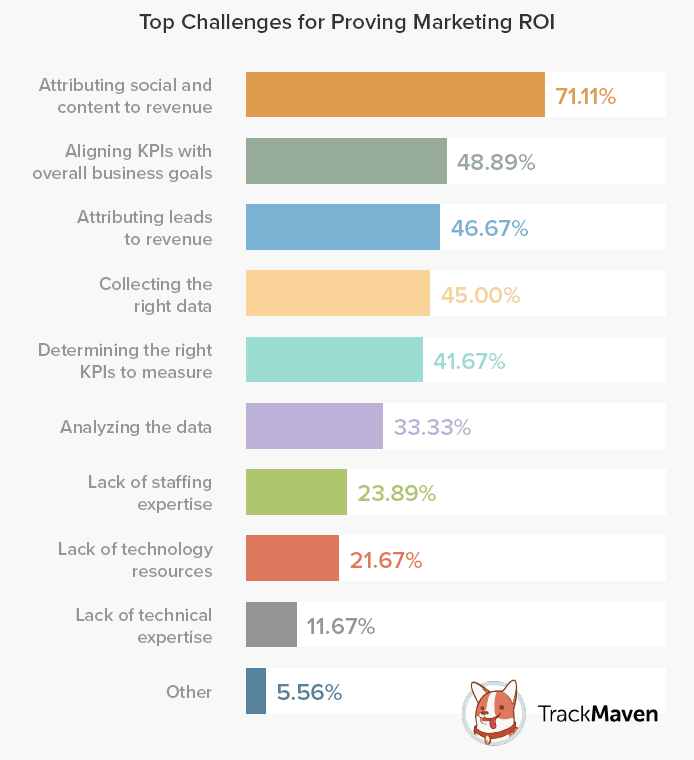 (Graph Source: TrackMaven)
Whatever you invest should always pay for itself, and a lot more…
Aiming to at least double your investment is an ideal starting point.
Discussing this with an agency before hiring one is nothing but expected.
Sharing these targets with an employee might make them run for the hills.
To quickly calculate marketing ROI as a percentage, use this formula — as perfectly demonstrated by Percolate: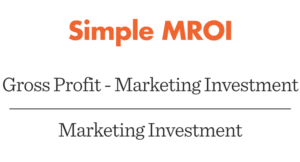 Let's translate it into numbers:
——————————————————————————–
You produce $50,000-worth of sales as a direct result of one marketing campaign.
You spent $25,000 for an agency to produce these results.
Your ROI = ($50,000 – $25,000) / $25,000 = $1
So, for every $1 spent, you gained another $1:
1 x 100 = 100% (POSITIVE) ROI
——————————————————————————–
Time is an important factor to consider when measuring ROI, and it's definitely more critical when hiring an agency VS building an in-house team.
For instance, you're unlikely to see speedy ROI on a number of roles / salaries, and the matter isn't usually pushed like it would be when outsourcing.
The right agency will communicate a set period of time to see results.
Despite the numerous factors that affect return on investment (industry, audience type, competition, strategies, measurement) — here are the researched industry ROI benchmarks (per marketing channel) from a few years previous, including updated stats (detailed here and here) to provide you with some preliminary figures to go by:
——————————————————————————–
ROI per $1 spent:
Email Marketing ROI:       $38
SEO ROI:                             $22
Social Media ROI:             $13
AdWords ROI:                    $3
——————————————————————————–
In the download you can snag from the pop up, I've also included a working ROI calculator you can use to assess the performance of each marketing channel, in alignment with these industry benchmarks. 
Whatever you decide: Make attributable, bottom line ROI the basis of every move.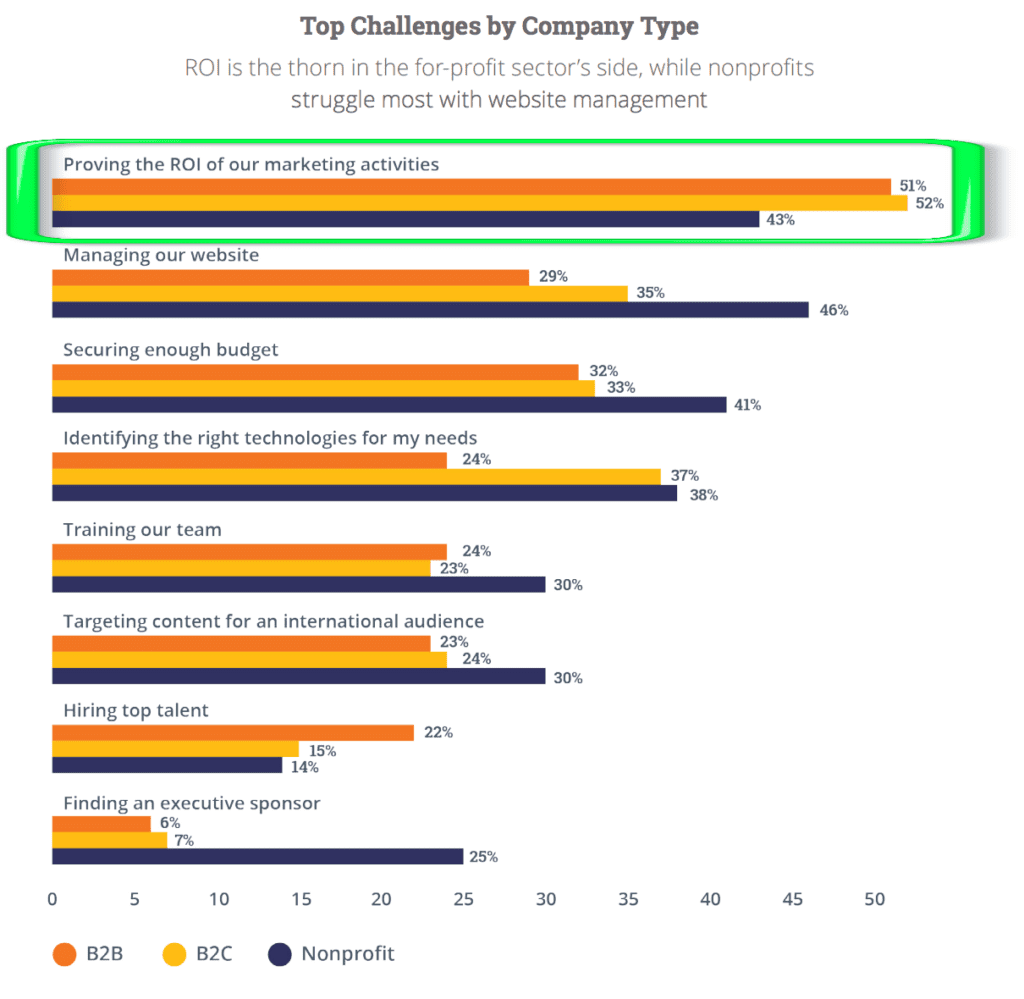 (Graph Source: HubSpot)
FINAL 'COST' VERDICT
Agencies win, by a clear mile!
Agency: 1 In-House: 0
Consideration #2: Communication, Workflow & Culture
While financial cost and gain may initially be the most talked about topic — there is indeed, much more to 'the big decision' in the form of non-monetary benefits and disadvantages.
"How will our communication be affected, and how valuable is our internal culture?"
Thankfully, there aren't any more calculations and big numbers to digest — this is an exploration of company operations, fluidity and heart.
Let's start with one of the primary factors of success in any business…
COMMUNICATION.
Fail to communicate, and you may as well expect to fail altogether.
Unfortunately, evidence (from the perspectives of employees) shows staggering shortcomings:
(Infographic Source: Interact)
The overarching necessity of solid communication extends to hiring an agency or in-house marketing team — although when hiring an agency, there is far greater room for error (through lack of mutual effort, understanding and correspondence).
Communication encompasses workflow and culture…
So, it makes sense to ponder these questions before considering any hire:
Is the appreciation of communication honestly strong within your company?
Is this just your opinion, or have you asked existing staff?
Does the senior management and every employee have a sense of purpose?
Again, have you asked them?
Is there inspiring leadership in your company, and is it absorbed?
Asked your staff?
Is there /will there always be a shared amount of essential marketing work to complete, or is it / will it be fleeting, sporadic and/or rushed due to time pressure? Are there clear processes in place?
Asked your staff?
And finally:
How effective / efficient are your current channels of internal communication across all team members and projects?
You already know what's coming! Have you asked your staff?
To sum up — it's vital to get your house in order before doing anything else. Else marketing won't be as successful, your employees won't be as productive, and neither will an agency.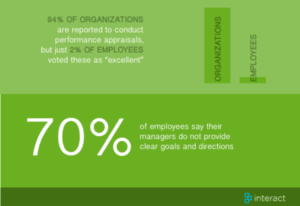 (Infographic Source: Interact)
Let's say communication isn't an issue.
If marketing tasks are sporadic, fleeting or ever rushed due to the pressures of everything else — hiring a 'when you need them' digital marketing agency is definitely a good choice.
However, culture is one of the most powerful arguments for 'in-house'.
Why?
If there is an ultra-strong sense of culture within an organization, it's going to be pretty tough to discover an agency that shares the exact same passion, empathy and values…
Even if you happen to stumble across one that does — a possible disconnect can occur due to all meanings of the word 'distance' and simply — the staff aren't yours.
Even hiring an on-site agency (yes, it's a thing!) is still not the same as nurturing an employee so well, that they become a highly-engaged brand advocate who will go above and beyond to spread your word.
While employees may lack efficiency and a wider range of skills, their devotedness can shine very brightly…
For this reason, hiring an in-house marketing team (when your company is a communicating, cultural force not to be reckoned with) deserves utmost consideration!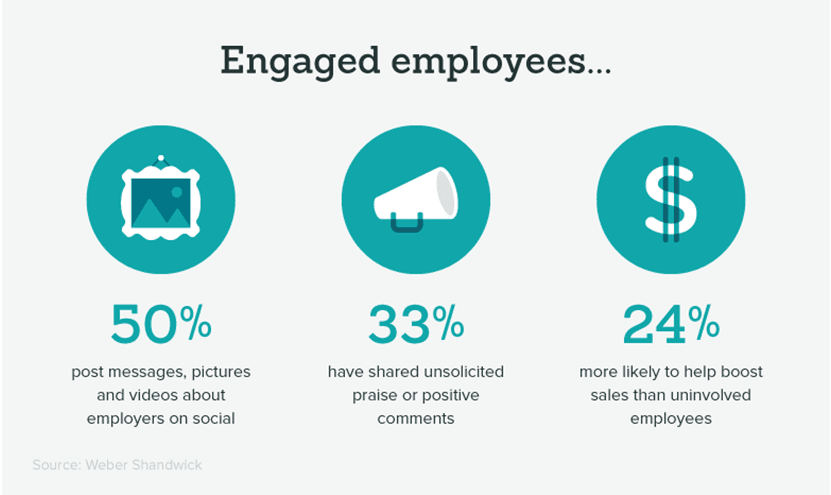 (Source: Weber Shandwick)
FINAL 'COMMUNICATION' VERDICT
1 point each!
Agencies are perfect for relieving time-critical marketing stresses and pressures when they are on the same page as your brand — but 100% focused, zealous, highly-communicative and motivated in-house teams swing the decision…
Agency: 2 In-House: 1
Consideration #3: Digital Shifts & Scaling
Last but by no means least, it's time to think about the digital landscape and your ability to scale…
"Can we keep up with the ever-changing trends and disciplines? Are we able to grow easily?"
As I mentioned earlier — when hiring an agency, it's comparable to gaining 3-5 knowledgeable heads for the price of 1.
And (from experience) agency staff tend to be on the absolute cutting edge of digital. It's in their blood; they thrive off result-driven marketing like kids love cake.
This is partly due to the sheer variety of projects they are fortunate enough to experience — life never gets boring at a vibrant digital marketing agency.
You're constantly kept on your toes and the entire environment buzzes and geeks out about the next big change in Google Analytics, or the hot new LinkedIn hack that 'hardly anybody' knows…
Again, from experience, sharing this nature of news in a company office rarely piques any lasting interest.
This in itself, is an environmental factor that inherently works against many in-house marketing teams, regardless of potential.
Lack of excitement leads to boredom, and boredom leads to the next job change (which equals yet more recruitment costs + energy consumption for you!)
Aside from the constant worry of losing prized in-house team members, let's glimpse at some digital shifts…
Would you expect your prospective Digital Marketing Manager to have a firm handle on all the following (on top of everything else they would be in charge of organizing, day-to-day)?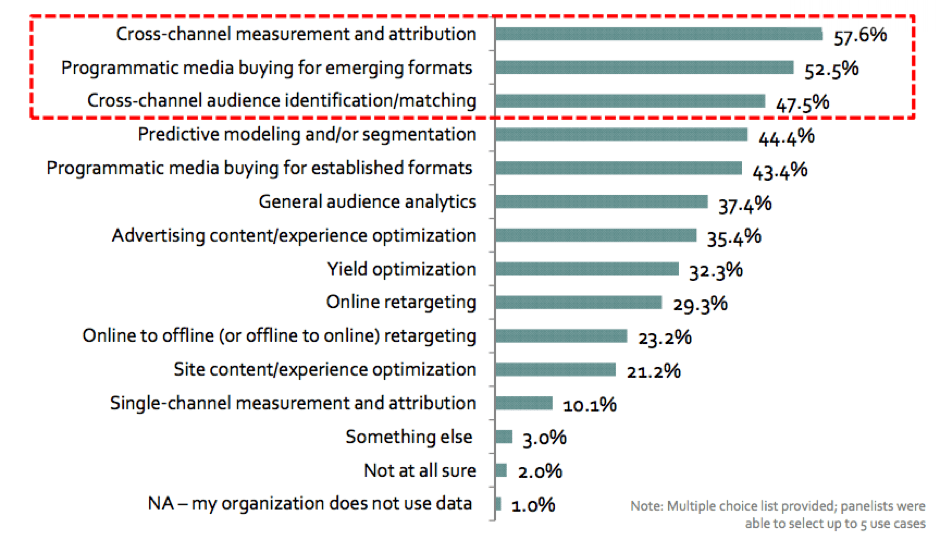 (Graph Source: IAB)
How about the recent GDPR and the extent to which it affects marketing?
Or the latest LinkedIn hack to gain more views?
And the new content consumption habits of B2B buyers?
Oh! And not forgetting the latest content marketing tools, distribution methods and audience preferences…
That's just a fraction. It's a heck of a lot to take in, let alone master (and then remain ahead).
There's ALWAYS something new to learn, which makes any in-house marketing job a challenge, largely due to surroundings.
This isn't anybody's fault, it's just the typical scenario.
When your budget is on the line, it makes sense to invest it in a way that means you have constant access to some of the best, mega digitally-aware minds who can adapt to industry change while also keeping you up-to-date with the latest events.
This infographic by Digital Third Coast is the best illustrative example I've ever seen!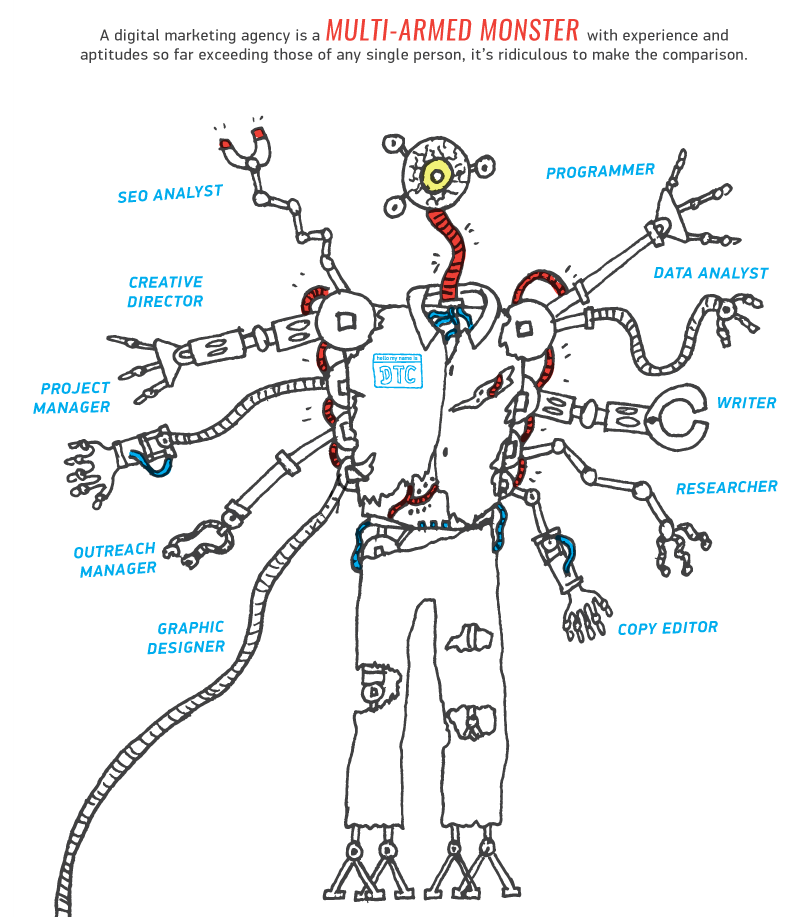 Moving onto growth…
We've covered the costs of hiring digital marketing employees, which are relatively colossal.
What we didn't expand on, is time.
Time to interview multiple rounds of candidates, time to plan their induction, all their equipment, logins and basic training — the time it takes them to become accustomed to your array of processes and tools, ongoing training, and THEN the fact they could leave at any given moment…
How easy does this make growth?
The answer is: Not at all!
Hiring a full, in-house team of marketing professionals is a very permanent solution that isn't agile.
Today, agility is what keeps companies alive.
"78% of research participants believe that the business world is changing quickly, and they need a partner who can keep up…"

(Source: Marketing Envy via Mavenlink)
A great blend of the two approaches may involve staffing a Digital Marketing Strategist, while hiring a digital agency to support, deploy and maintain his or her projects.
Then, outsource tasks such as blog-writing to freelancers, to keep costs down…
PLUS: The old 'full-service' or 'Agency of Record' (AoR) agency model is rapidly being phased out — there's nothing stopping you hiring specialist, multiple agencies for project-based work!
(As concisely illustrated below, by Axelerant.)
It makes total sense.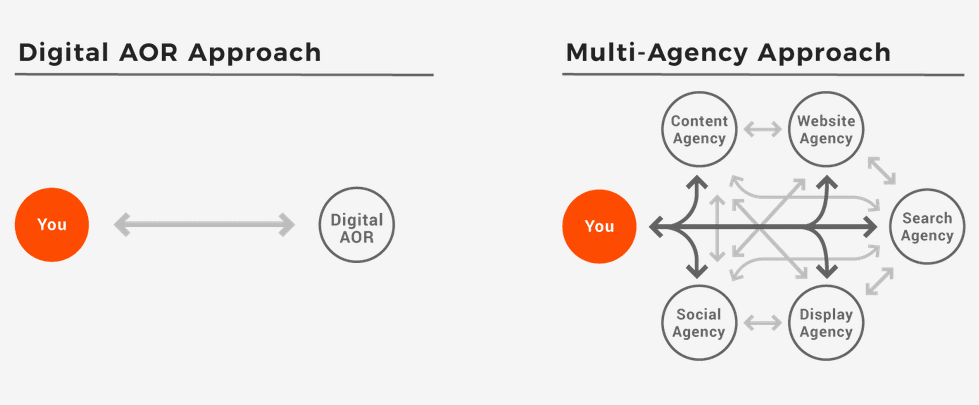 That said, the amount of hours and ROI-driven minds you can hire is limitless; granting speedy growth at your fingertips.
THE 'FINAL' VERDICT
Hands down, this last point is awarded to the argument for hiring a digital marketing agency!
The ability to keep your finger on the pulse while growing fast (minus stressful employee costs + timeframes) leaves us at a grand score of:
Agency: 3 In-House: 1
We have a winner, folks!
Just be sure to take your time to find the right agency / agencies for the job.