The B2B space is ever more fluid — Discover some of the most important considerations to inform your marketing strategy today.
Before we go any further, I'll give you peace of mind:
This isn't a typical "B2B Trends" piece that outlines evident trends as key points (influencer marketing, video, content marketing, AI, chatbots, personalization, etc.) — although these are intertwined and discussed.
(I covered such topics in earlier B2C articles, here and here, which bear more relevance than often thought. I'll explain more in a moment…)
We're going to dive deeper into the bigger picture — fundamental shifts in customer behaviors and expectations, while also taking into account the immense difficulties many B2B organizations will be experiencing in 2018 onward (plus ideal solutions).
Why must CMOs take note?
Companies are allocating more budget to marketing, year on year. Without the knowledge to efficiently and effectively spend, those marketing dollars are going to be wasted…
"30% of marketing professionals plan to spend 10%+ of company budget on marketing this year."
(Source: Sagefrog)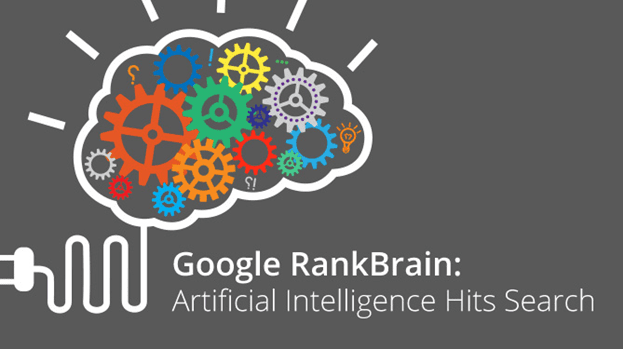 With this in mind, let's look at data from the same Sagefrog study that unveils top B2B marketing objectives this year:
So, it appears that marketing budgets are on the continual rise and focus is placed heavily on attracting sales qualified leads…
Interestingly: Generating leads, actually proving ROI, and securing budget in the first place are the top three challenges that collective marketing departments face!
This represents significant conflict, and really drives home the need for better investment.

In a digital landscape so fiercely competitive, B2B brands need to first accommodate the wider 'hot topics' before deciding on any granular details — like what channels or technology to utilize.
It's a multi-step approach that ultimately serves to maximize profit.
Here are three panoramic trends and encompassing events shaping your marketing strategy in 2018 and beyond…
Hot Topic #1: The B2B Consumer

B2B customers are becoming ever more aligned with the habits of B2C consumers.
(This is exactly why my previous B2C articles are included towards the beginning of the piece!)
It's a shift that is fundamentally changing the face of B2B marketing; in the form of marketers precision-targeting the many decision makers within corporations — rather than sweeping efforts aimed towards corporations as entities.
Account-Based Marketing (ABM) as it's known, is now considered the norm.

With AI-powered, 1:1 personalization at its core in 2018, B2B brands have all the ABM tech to hand to cater for individual experiences at scale — specifically, the customer journeys of key contacts within companies — just like they would each expect outside of work.
All tools, trendy buzzwords, and acronyms aside, it's the understanding behind why that matters…
Why ABM? Why ultra-personalization?
As always, focus must be on customer expectations, above all:
"71% of B2B executives say customers increasingly expect B2C-like experiences compared to just a few years ago."
(Source: Accenture)
No ABM strategy is going to work if the company deploying it isn't baking end-to-end customer experience into everything it does.
Simply, the concept of Account-Based Marketing needs to resonate throughout the entire team. It's not just a one-shot campaign that can be launched and completed like a tick box job.
Flawless consistency across channels and devices, self-service options, rapid response times, and also 24/7 availability are the new B2B standard.
Every brand interaction counts, regardless of perceived influence on sales!

However…
"Almost 50% of B2B executives admit failing to deliver the superior experiences that customers now crave."
(Source: Accenture)
The demand for seamless, real-time omnichannel engagement is only going to intensify as leaders in the B2C market continue to innovate and wow consumers with clever marketing tailored to their unique needs.
It's time for B2B marketers to catch up and not just "do ABM," but truly communicate with target customers as individuals — providing them with not only helpful experiences — but an enjoyable, connected number of interactions (limitlessly, across their preferred devices and channels) that distinctly set them apart from the competition.
Take the two below examples: This nature of B2B on-site greeting wasn't often seen just a couple of years ago (desktop screenshots here, purely to show the websites in their entirety)…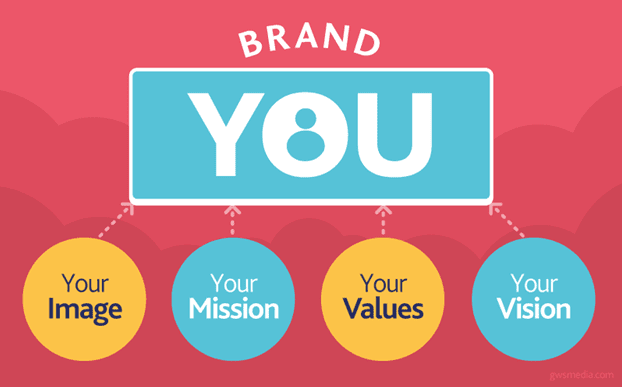 "Mobile is becoming a must-have in B2B commerce. More than half of B2B executives are comfortable making business-related purchases on a mobile device."
(Source: Supply & Demand Chain Executive)
Bigger picture absorbed! Now, here's some powerful tech to aid your minimal-friction, omnichannel B2B marketing strategy:
TOOLS & PLATFORMS:
And it's all required today. Google's own research (even back in early 2015!) clearly highlights a huge upwards trend in multi-device research throughout the B2B workforce:

Treat them as a B2C  brand would accommodate its consumers.
The theme of interactive mobile journeys brings us nicely onto our next hot topic.
Hot Topic #2: The Young Decision Makers
Your stereotypical, digitally disconnected "big boss" couldn't be further from the truth today.
Not only that — it likely isn't even "him" you need to be considering in your marketing strategy. At least, not in any isolated manner…

Yet, there is even deeper context necessary…
Company structures are changing; younger generations are beginning to come to power (or otherwise influence big decisions), bringing their expectations, habits, and surroundings with them — derived from the environment they have always known:
Tech, mobile, and data-led intimacy and immediacy.
This is notable, and especially the case for Generation Z — which comprises of those born in the late 90s and early 00s.
Gen Z are said to have been "connected from birth" in a world filled to the brim with screens, gadgets, and life automation. Coupled with millennials, they collectively form a vast percentage of the American populace…

That's nearly 50 percent of the U.S.!
It's perfectly feasible to consider that an employee born in the year 1997 has at least a degree of influence on decisions in an organization right now.
However, it's the coming generation that really matters. These tech-savvy, highly demanding segments of the nation will grow to have even greater impact within companies as time goes by — naturally, even starting their own brands.
As a prime indicator of their current impact, let's first take a look at how millennials (born between 1981 and 1996) affected how senior management planned their budgets last year:

This data should certainly widen a few eyes — it was deduced from a study of over 500 companies!
To reiterate the significance of our younger generations:
"By 2025, Millennials and Gen Z will represent 75% of the workplace."
(Source: WTWH Media)
Are your B2B marketing efforts taking these youthful team members into account? How do you market to Gen Z, exactly?
Well, the new kids on the block are reported to be up to three times more likely to be influenced by social media, than by mere sales or discounts.
(Price is becoming much less of a sticking point, which is a tremendous shift in behavior from just a few years ago.)
For any B2B organization to touch the hearts and minds of the digitally sociable Gen Z, engagement on their preferred networks (YouTube, Snapchat, and Instagram) is definitely the way forward…

The surveyed group of 1,452 teens (aged between 13 to 20) also stated they trust social media stars / influencers just as much as (and sometimes, even more than) world-famous celebrities!
Hopping back to millennials — they have also been found to trust B2B reviews and friends' opinions, more so than marketing communications:



Armed with this comprehension and perspective, you are better prepared to cater for (and successfully attract) the younger demographics within B2B organizations.
ACTIONS:
The growing similarities to B2C marketing are remarkable — and the final bullet above is also extremely helpful in a world of social media saturation…
Hot Topic #3: The Social Squeeze

Any digitally focused business will have noticed it at some stage. Many will be feeling it right now.
Social media marketing is becoming infinitely more difficult as algorithms are constantly tweaked, prices for ads inflate, and the sheer complexity of mastering just one platform makes it an almost impossible task due to frequent change, new features, and updates.
The social network profit model has become so rich, these brands are able to call the shots as and when they like — leaving marketers to quickly adapt or fall by the wayside.
Let's glance at the situation:
Facebook — There are as many as 100,000 signals that influence the Facebook algorithm, and following drastically declining organic reach for some time now (as shown beneath), the ultimate blow came when Mark Zuckerberg recently announced its 2 billion users will ultimately "see less public content like posts from businesses, brands, and media."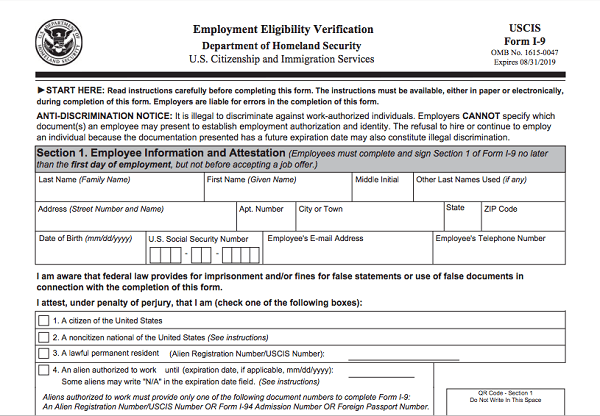 This almost forces Facebook-dependent marketers into advertising, while intensified demand is set to hike ad prices.
Facebook may not be so hot with Gen Z, but its current grip and colossal market share is not to be dismissed in any way.
To reinforce this, check out the amount of B2B brands that apply the network for marketing: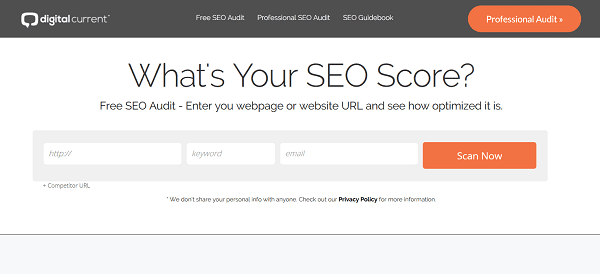 And brace yourself for the stats on Facebook ads…
87 percent of B2B marketers use them!
Yet, Facebook isn't the only network progressively tweaking its reach quota to entice bigger ad spend.
Instagram — Content is now ordered in user feeds by how likely it is that they will be interested in the content, their relationship with the posting account, and the timeliness / engagement rate of the material.
Twitter — Feeds are now more focused on the best tweets. Twitter continues to tweak their algorithm to determine which "best tweets" will feature at the top of user timelines.
(All typically time-heavy data points for marketers to navigate and optimize, as they continually change.)
It's worth considering the possibility of this all pointing to YouTube, Snapchat, and other popular platforms soon following in the footsteps of Facebook, slowly quashing organic reach to make way for a pay-to-play arena.
The budgets involved only encourage this shift.

Despite 60 percent higher engagement metrics compared to last year, we've already seen "peculiar" algorithm tweaks taking place on LinkedIn — all geared towards keeping users on the network — a move likely made to support further ad engagement.
It's a money game, after all…
Gradually, social media has become a crucial component of the marketing mix for many B2Bs (not to mention the new expectations of younger generations), which adds an acute element of pain to the above conclusions.
"83% of B2B marketers use Social Media; making it the most common B2B marketing tactic."
(Source: Content Marketing Institute)
"70%+ of all B2B marketers use at least one network (between LinkedIn, Twitter, Facebook & YouTube) to distribute content."
(Source: Digital Marketing Philippines)
So, how do you overcome the social squeeze?
It can often appear to be a situation akin to the poor apple here…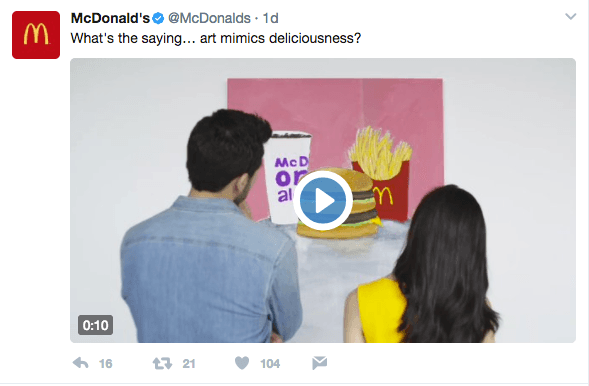 Thankfully, there are always workarounds!
ACTIONS:
Truly understand which platforms the employees / execs of your target accounts spend most of their valuable time, and for what reasons (conduct interviews, surveys, and polls — activities that also inevitably bring you much closer to your customer). Think about alternative methods of paid content distribution that supplement exposure such as Zest, Quuu Promote, Outbrain, Quora, and syndication across multiple B2B blogs. Primary market research will prevent wasted budget on the wrong networks, to the wrong audiences.
Rather than quantity, focus on quality of your content, its impact on social audiences, and your own commitment to two-way interaction — aim for amazing, public facing engagement to improve your brand's post visibility. (As mentioned earlier, social proof is also a mighty powerful factor in the process of decision making.) Next, boost only the best-performing organic content with ad spend for even greater results.If you can achieve quality AND quantity? Do it.
Apply some of the most valuable company assets available — your employees! Their combined social power is a force to be reckoned with; their input will increase visibility and overall performance of your brand's content. With a hypothetical workforce 5,000 strong, it's easy to see how this method can work extremely well to combat any declines in reach.
Once more, influencers hold the key to highly engaged audiences that are rapidly accessible to the brands with whom they collaborate — when a robust strategy is in place, they are a fast-track option to sidestep the social squeeze. Tap into the communities they've already built and earn loyalty there. Over 90 percent of marketers who employ an influencer marketing strategy say it is successful.
Generation Z time again! The employees of tomorrow, impacting today…
Here's their opinion: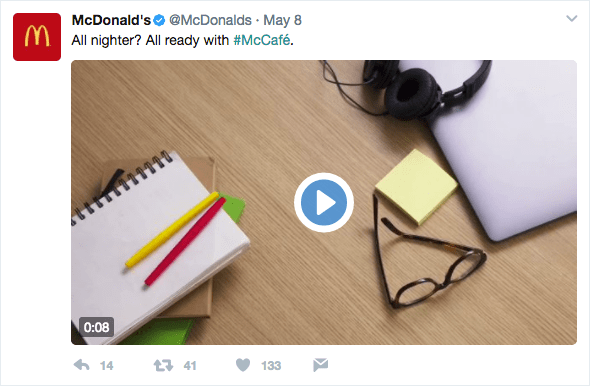 And influencer prevalence on one of Gen Z's favorite social networks: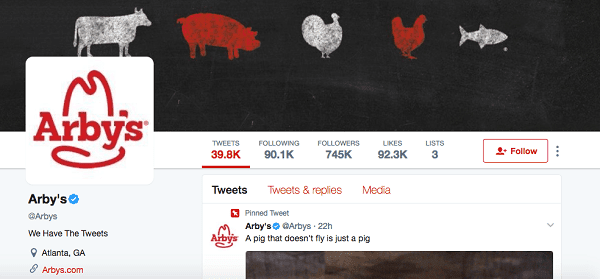 The growth speaks for itself!
It's a golden opportunity for any B2B to get recognized and emerge into fresh markets — just ensure your influencer relationships are people-focused and data-driven.
Now, while on the subject of data…
Bonus Hot Topic: The GDPR Impact

The General Data Protection Regulation (GDPR) is set to shake-up marketing within the EU forever, starting May 25, 2018.
I stated at the beginning of this piece that I wouldn't cover obvious marketing events, although a "2018 hot topic" article wouldn't be right without some mention of the GDPR.
It's a massive deal that deserves attention, regardless of where your business is located.
(Considering our data-hungry digital age and the positive concept of the regulation, it's a good idea for every forward-thinking company to comply.)
To summarize, the GDPR is a big step in the right direction (away from information neglect and invasive marketing).
For marketers, it primarily enforces what should have been requested (and promised) in the first place: permission and data security.
Expressed consent (no assumptions — including cookie acceptance), need-to-know only data and its secure storage, double opt-ins, highly-accessible opt-out options, and 100 percent transparency are all soon going to be required, not merely encouraged…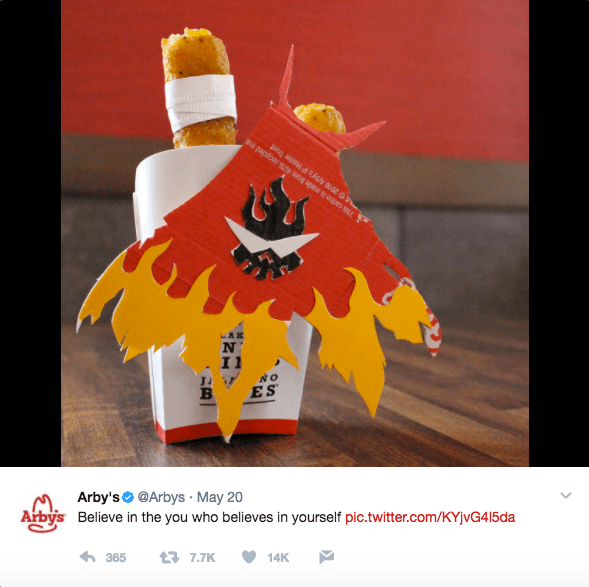 You can read more digestible guidelines here.
How does this impact B2B marketing?
1) Possibly greater friction and less on-site conversion (until it all becomes familiar), but also more engaged communities.
2) Increased trust.
3) Greater resource needed for compliance implementation / checks, especially among larger organizations.
Although the changes are obviously tedious for many reasons (I delayed my own website by months!) — think about how you feel as a customer and/or subscriber on the receiving end of privacy neglect, and the constructive outcomes of The GDPR.
It's fantastic for a company to be able to discover the "single customer view," but individual buyer profiles and their consequent privacy must also be treated with utmost care…
This is a golden opportunity for businesses of all sizes to wipe the slate clean, enhancing the quality of not only their data — but their processes and communications with customers.
Key Takeaway: The intention of marketing and data collection is to be indicated with absolute clarity at all times; information always requested and never taken without expressed consent.
Stop: Sending marketing emails to non-opted-in EU LinkedIn contacts; this is not legal under the GDPR (or welcomed by many).